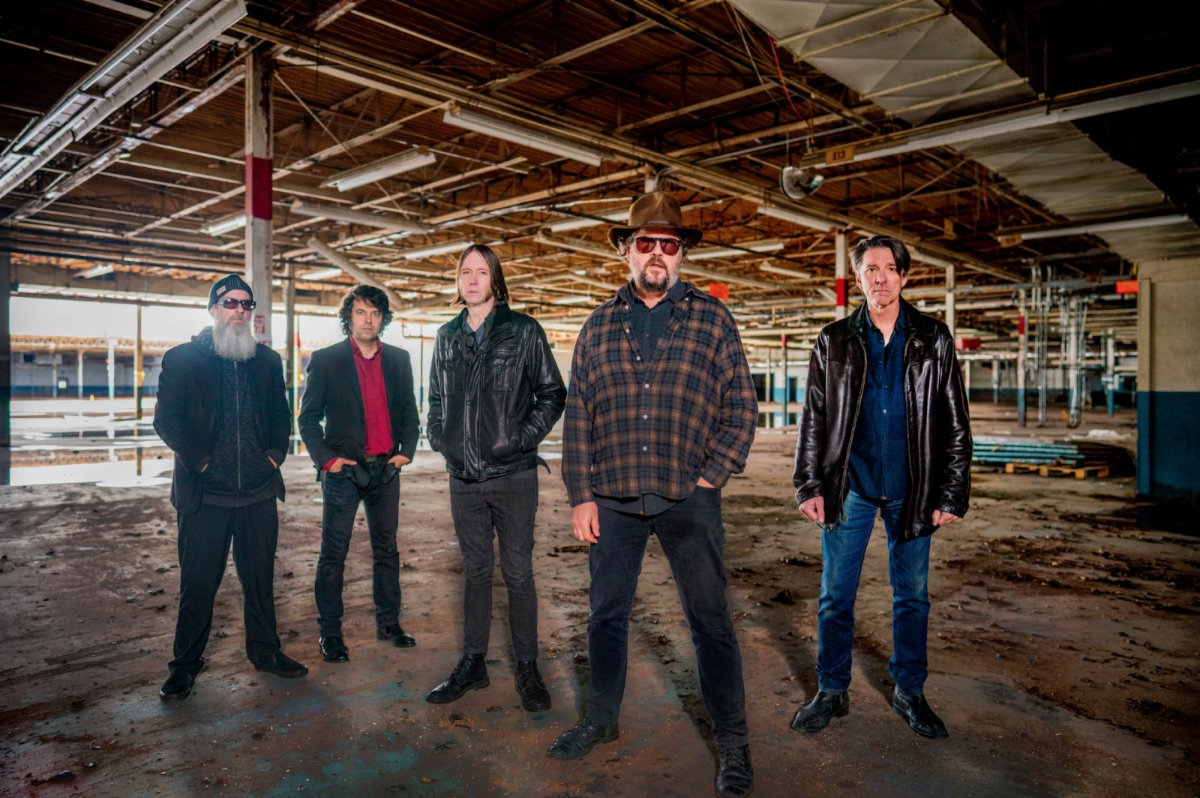 Tell us about your tour vehicle.
Obviously this is in regards to touring back when there was such a thing. (Damned 2020). DBT tours on a bus. 1 bus pulling a trailer w band and crew. (11 people total). We lease by the tour. For years we toured in vans. We literally wore out 4 vans (1978 Plymouth Voyager – The Huffer, 1988 Ford Econoline – The Freedom, 1995 Dodge Ram – The General, 2000 Dodge Ram – The Pearl) before we began touring in bus. That was 2003.  For solo touring I either fly in (w guitar and suitcase) or rent a car.
How do you eat cheaply and/or healthy while on tour?
I always eat a good big lunch then usually eat light either right after soundcheck or after show. We always avoided fast food whenever possible, even in our sleeping on floor / van touring days. One good meal was an investment in our long-term longevity. 
How many strings do you break in a typical year? How much does it cost to replace them?
I might break 1 string in the average year. I don't change strings too often but they're usually in the $15 per pack range.
Where do you rehearse?
We have DBT HQ in Athens GA in an industrial park area. It's an ugly building but it's pretty cool inside as it has our shit everywhere. Backdrops on walls, a loft and massive industrial shelving for our gear, Merch and and cases. At one point we ran an illicit road case factory out of there but the dust rendered it unusable for the band so we closed up shop (but not before building us nice cases for all our gear. "Got them pretty road cases…"
What was the title and a sample lyric from the first song that you wrote?
"Living in a World of My Own". 1973. I was 8 years old. It wasn't too good. My third song was called "Down in the Jungle" and I actually recently recorded it with Luther and Cody Dickinson, Spooner Oldham and my dad (session bassist David Hood). It's a goofy song but they liked it enough to cut it. Also 1973.  
The lyrics : "Down in the jungle where the ground is low / down in the jungle where banana trees grow / down in the jungle where aardvarks dance / an ant stepped on an elephant's toe / The elephant looked surprised / The elephant said with tears in his eyes / Pick on someone your own size"
Describe your first gig.
Terrible. I played the auditorium of my old middle school when I was a freshman in high school. I was in my first band Breakdown (after the Tom Petty song). It was 1979. There were probably 40 or so people when we started but by third song only my grandmother and one other kid (a 7th grader) was left. Years later that 7th grader played in my 1st serious grownup band (Adam's House Cat). He's a friend to this day.
What was your last day job? What was your favorite day job?
My last one was as a soundman at local clubs in Athens GA. I ran monitors at the 40 Watt Club and mains at a club called Tasty World. I quit in 2001. I was long a server in restaurants but quit that in 1999. My best "straight" day job was delivering drugs for Ken Nix Pharmacy in Florence Alabama. I'm still friends with my old boss.
How has your music-related income changed over the past 5-10 years? What do you expect it to look like 5-10 years from now?
I make a good solid living. I'm not rich by any stretch, but I love my job and am able to support my family doing it so I feel rich. I pay way more in taxes than the President. I hope to be able to continue supporting my family until they are grown, which is about another 10 years. I have no retirement plan so I guess I'll tour until I drop.
What one thing do you know now that you had wished you knew when you started your career in music?
I knew the most important thing, which was to not give up. Long after any reasonable person would have packed it in, I was still out there starving and striving. My partner (Mike Cooley) and I landed our first record deal on our 16th year of playing together. A year before that, I was literally homeless for several months. I wish I had moved to Athens GA six years earlier.