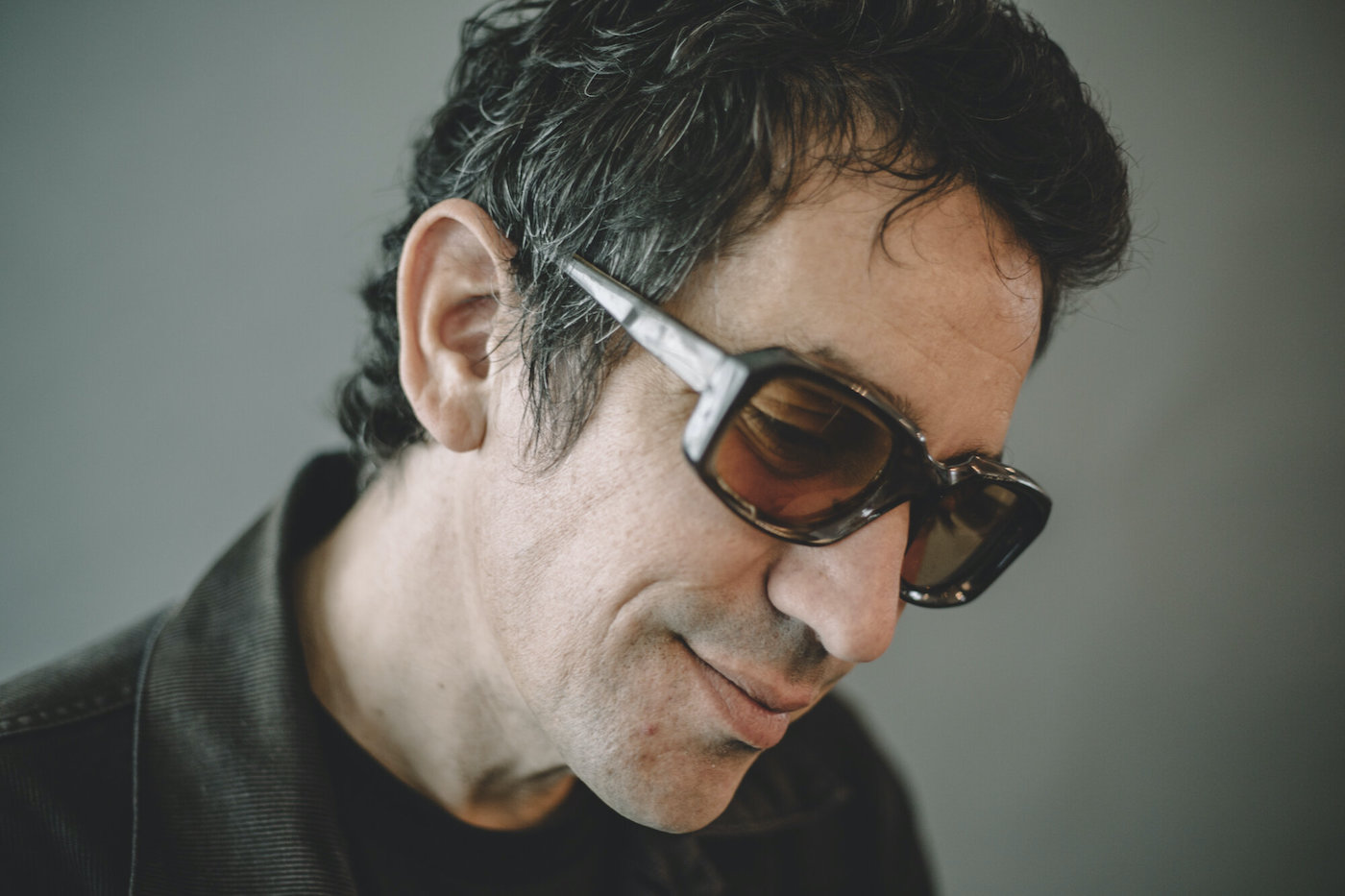 Tell us about your tour vehicle.
I've had many tour vehicles over the years. A Chevy van and trailer, a 1973 Belgian Eagle tour bus, which I bought from Arlo Guthrie, and then sold back to him 5 years later. Though my favorite tour vehicle is my 1964 Skylark convertible. It's not for long runs or winter worthy, but the trunk can fit a four piece band…and their instruments.
(Ed. note: Arlo Guthrie talks about his tour buses here.)
How do you eat cheaply and/or healthy while on tour?
Eating rarely is the cheapest way I've found to consume food on road. The next free-est way, is by bringing the deli tray back to the hotel.
How often do you tune your piano?
Every night I'm on tour I play a different piano. In that setting the piano is tuned before the gig, which isn't fun to talk about, or read, or for that matter sit through (though it's a necessity). But, at home it's a different matter. Writing and Practice are different. Practicing new ideas (or someone else's old ideas) requires more regular maintenance than when I'm writing, and playing under new lyric ideas. While I do both every day, the practice knocks it out of tune faster. I have it tuned 3 or 4 times a year, with little bits of maintenance to the action and regulation. The truth of the matter is that like a guitar you tune a piano when it's out of tune, and fix it if it's broke.
How many guitar strings do you break in a typical year? How much does it cost to replace them?
I've never broken a guitar string on stage. Part of the reason is that I use pretty heavy strings on my acoustic and medium flat wounds on my electric. That said, being a piano player first, guitars have such fragile strings, that I'm afraid of breaking one. I've broken a few G strings when practicing alternate and open tunings at home.
Where do you rehearse? Any interesting stories about the space?
Sound check is my rehearsal space. One of my favorite memories of a sound check rehearsal was when David Barard (bass/vocals) was testing his mic and telling a story about a parrot he lived with briefly. I guess the bird was rather talkative and often scared the hell out of him. Gary Mallaber (drum) started playing an Arther Lyman style drum beat on the toms and percussion, then the bird calls started, instruments joined in an exotica moment, under the spoken word of David Barard.
What was the title and a sample lyric from the first song that you wrote?
This is a tough one, so many songs ago. One of the first songs I remember writing was called "Nuclear Blues". I think I was 14. I can't remember the lyrics.
Describe your first gig.
My first gig was for a bat mitzvah. I was 12 and played for 25 or 30 minutes. I remember playing Ray Charles, Chuck Berry, Memphis Slim, I forget the rest. I was paid $20, which seemed huge, not just the money, but the idea that I could make money playing music.
What was your last day job? What was your favorite day job?
I've played music for a living since I was 15. In thinking about it, I suppose the countless gigs playing standards at piano bars, hotels, parties etc. were like a day job. Until I could play my own music for a living, most of those 3 or 4 sets a night were like punching a clock, but not really, 'cause I got to play.
That said, I wear a lot of hats in the business of music. I've been involved in music publishing since the early 90's. I own 2 indie labels and have begun working in film in several capacities. So, while none of it seems like work. It is.
How has your music-related income changed over the past 5-10 years? What do you expect it to look like 5-10 years from now?
When I was signed in the early-90's and began touring internationally, I felt like I was shot out of a cannon. Things moved fast, there was label money still. Buses, first class flights, nice hotels, and all that goes with it. Then my label was folded into another label at BMG, and I was dropped.
That's when I started to really pay my dues. And I continued to pay my dues for the next 20 years. So many character building experiences. Even though I thought about not touring anymore, what else could I do. This is what I know. Then about 5 or 6 years ago, things started to change for the better. Maybe it was that the music I was writing was connecting with a bigger audience, or maybe it's just that by persevering all these years had its own benefits. I don't know. But I do know that being able to fill seats is better for a career than not.
What one thing do you know now that you had wished you knew when you started your career in music?
There's a lot I would have done differently if I had hindsight in the beginning. I was young when I got signed, and I had really eclectic taste and eccentric inclinations. I would have been well served to have started with a band name or alias. It would have given me more creative freedom than using my real name. The first thing you release will usually be a big part of how people think of you. So if you're not a fully developed artist at 19 (I wasn't), then it's hard to grow in new directions without, alienating fans every step on your way through growing and experimenting.
The other thing that I learned late in my career, is that even though playing music I love for a living was my barometer of success, I was afraid of being well known. I was turned off by renown, or scared of it. And because of that, I lost many opportunities. While I still have issues with the idea of celebrity, I realize that if I don't want to be heard I should stay at home and play for my own pleasure, but if I want my music to be heard I need to say "yes".