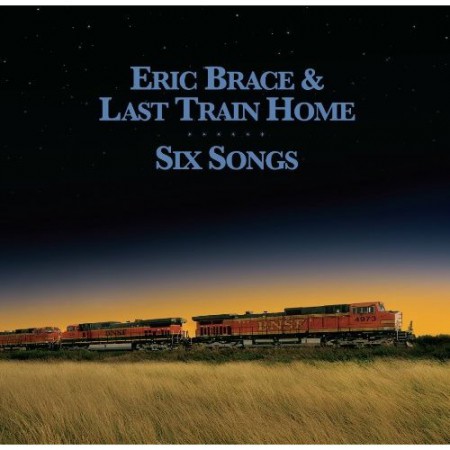 My nod for EP of the year goes to Eric Brace & Last Train Home's simply named 'Six Songs' which pulls together a six-fingered handful of songs they've been playing live for some time now. Brace sings in near perfect French with a couple of the tracks ("Autumn Leaves", "Et Maintenant / What Now My Love"). The band frolics in the bayou with the carefree "Big Fish" a song Brace picked up while traveling through France. "My Baby Just Cares For Me" which through the years has been covered by Nat King Cole and George Michael surfaces with a rendition closer to the 1928 original than the famous 1958 Nina Simone version. The Karl Straub penned "Soul Parking" is a personal favorite track on the EP. Add these tunes to your request list next time you see Eric Brace & Last Train Home play in your neighborhood.
Best EPs of 2010
ERIC BRACE & LAST TRAIN HOME, Six Songs [★★★★/4.333]
MIKE FARRIS, The Night Cumberland Came Alive [★★★★/4.000]
JUSTIN TRAWICK, After All Is Said & Done [★★★★/3.857]
CITIZEN COPE, The Rainwater [★★★★/3.800]
MIA DYSON, You & Me [★★★★/3.725]
HAYSHAKER, Tin Roof Snare [★★★★/3.625]
THE LONGWALLS, Dark Academy [★★★★/3.5]
MOONCUSSERS, Demos [★★★★/3.333]
OUR ORTHODOX, Our Orthodox [★★★/2.857]
DADDY LION, Self-titled [★★★/2.833]
ROADSIDE GRAVES, You Won't Be Happy with Me [★★★/2.667]
WOODSY PRIDE, Self-titled [★★★/2.600]
Purchase 'Six Songs' from Red Beet Records
---
About the author:
Washington, D.C. area web designer by day. Music is my muse. I host Twangville's weekly Readers' Pick.
---