Maybe it's just me, but it seems like there's a recent trend in the land of Twang to add some of the production values and philosophical, lyrical meanderings of the indie music scene into the roots and country values that have defined Americana.  I'm not saying this is bad, or even new; in fact I'd argue you can trace it back 15+ years to The Jayhawks.  In the last year, though, there have been Sarah Jarosz' fantastic release, the excellent album from Blind Pilot, and many others.  Witness, the latest EP release from The Longwalls, Dark Academy.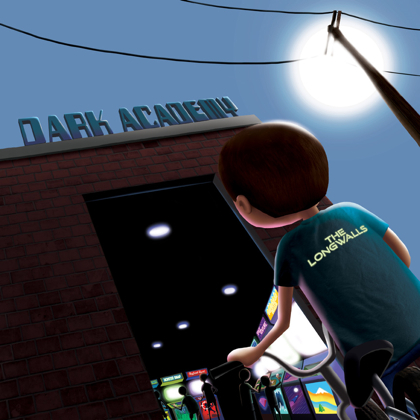 The album starts off with Playwrights, a nice jangly, twangy guitar-laden piece, and then goes into the title track with some old-fashioned guitar wah-wah and church chorus backup singers.  There's also Ghosts with a kind of indie folk feel, albeit with some guitar noise ear candy in the background.  Coming at the mix from a different angle are Touchdown, an indie style song that would be at home on a Death Cab or Shins record, and Saturday about how "Saturday feels no pain".  The most interesting song in the collection, though, is Brave Arms, a more straight ahead rock and roll number that, ironically, admonishes us to "leave the country on the radio".
Dark Academy has a little more to dig into than their 2008 debut, Field Guide For the Zombie Survivalist, even though it's but 6 songs.  But at only 5 bucks for the CD on their web site, this is a good addition to your collection if you want some indie cred in your otherwise twangy music catalog.
---
About the author:
I've actually driven from Tehatchapee to Tonopah. And I've seen Dallas from a DC-9 at night.
---