Three years ago in a cramped hotel room during Folk Alliance, at the advice of friends, I first heard a barely-out-of-high-school songstress, Vivian Leva, and her musical partner, Riley Calcagno. Leva had just released her debut album of Appalachian style folk and country songs. Belying her tender age, Leva's soulful vocal delivery laid bare the essential emotions of the songs and they got a lot of time in my playlists. Now, having graduated to full duo status, Leva and Calcagno have released their self-titled second record.
Several tunes on this project continue in that Appalachian-influenced style they do so well. Will You is an old-timey ballad asking for forgiveness. No doubt influenced by living half a country apart during Covid restrictions, On the Line features Calcagno on banjo. It assesses a sometimes difficult situation by noting that if "we're talking about our day, everything is fine". On Account Of You is an old-fashioned love song, set to a barn dance tempo.
For my money, this record really shines when the duo drives down the old school country music lane. Leaving On Our Minds also relates to the separation of lovers when their weekend is over and "there's nothing I hate more than a Sunday." It's a country shuffle with a dynamite honky tonk piano part. Pedal steel gets the highlight in Biding All My Time and almost-waltz Hallowed Hearts. My Teardrops Say is a twangy, country blues number that would have made Tammy Wynette or Kitty Wells proud.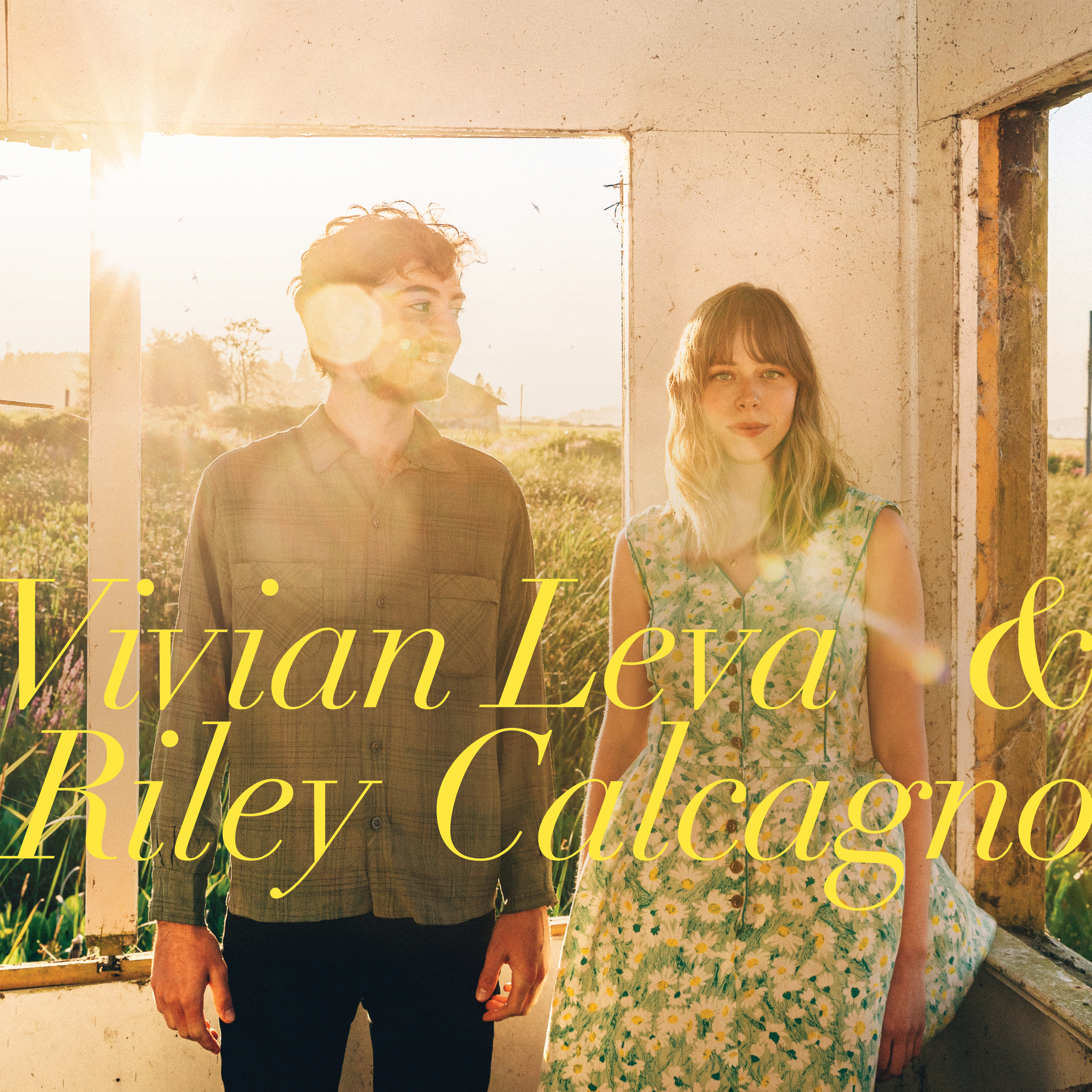 It's hard to not listen to Vivian Leva and Riley Calcagno and think they've been performing together for 20 years. They've embraced a timeless country & folk sound, and then added their own freshness. They've also been discovered by a lot of music aficionados, so next time I see them I expect a much bigger crowd than in that little hotel room in Kansas City.
---
About the author:
I've actually driven from Tehatchapee to Tonopah. And I've seen Dallas from a DC-9 at night.
---