Terroir.  It's a word used in wine tasting to denote a wine that really tastes of its place.  On her debut album, Time Is Everything, Virginia-native Vivian Leva delivers the musical equivalent of terroir.  She doesn't just sing in the style of Appalachia, it oozes from the pores of the songs.
The record starts with Bottom Of the Glass, a melancholy country shuffle where you know the relationship is truly over when the wedding ring gets dropped in the bottom of the whiskey glass.  The title track is plaintive, and somehow lonely and upbeat at the same time.  Wishes And Dreams is a mountain ballad where you know hope has left when the singer admits, "I used to hear what you had to say."  Perhaps my favorite song on the album is a cover of Paul Burch's Last Of My Kind.  Leva and musical partner Riley Calcagno give the waltz a House Of the Rising Sun-style treatment that embeds an almost morbid finality.
The album also has its share of upbeat numbers.  Why Don't You Introduce Me As Your Darlin' is a classic, two-step dance tune that would have been as at home on a Patsy Cline 45 as it is here.  No Forever is an old-timey square dance piece.  Here I Am starts with just piano and vocals, then layers in drums, and then the bass.  The effect is what I imagine Shovels and Rope would have been like if they did pop songs in the 70's.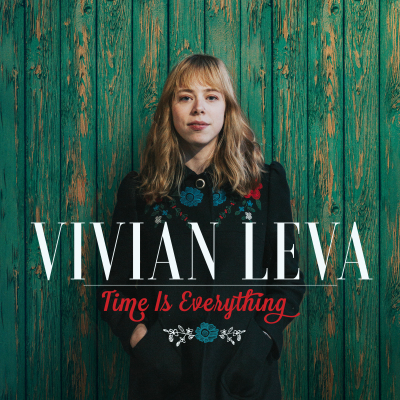 Although Vivian Leva is just college-age, she's channeling generations of music on Time Is Everything.  It's traditional folk music, to be sure.  Lots of people sing traditional folk music, and sing it well. But Leva's community should be proud because she's managed to not just sing well here, but to inject the record with their pure essence.
---
About the author:
I've actually driven from Tehatchapee to Tonopah. And I've seen Dallas from a DC-9 at night.
---