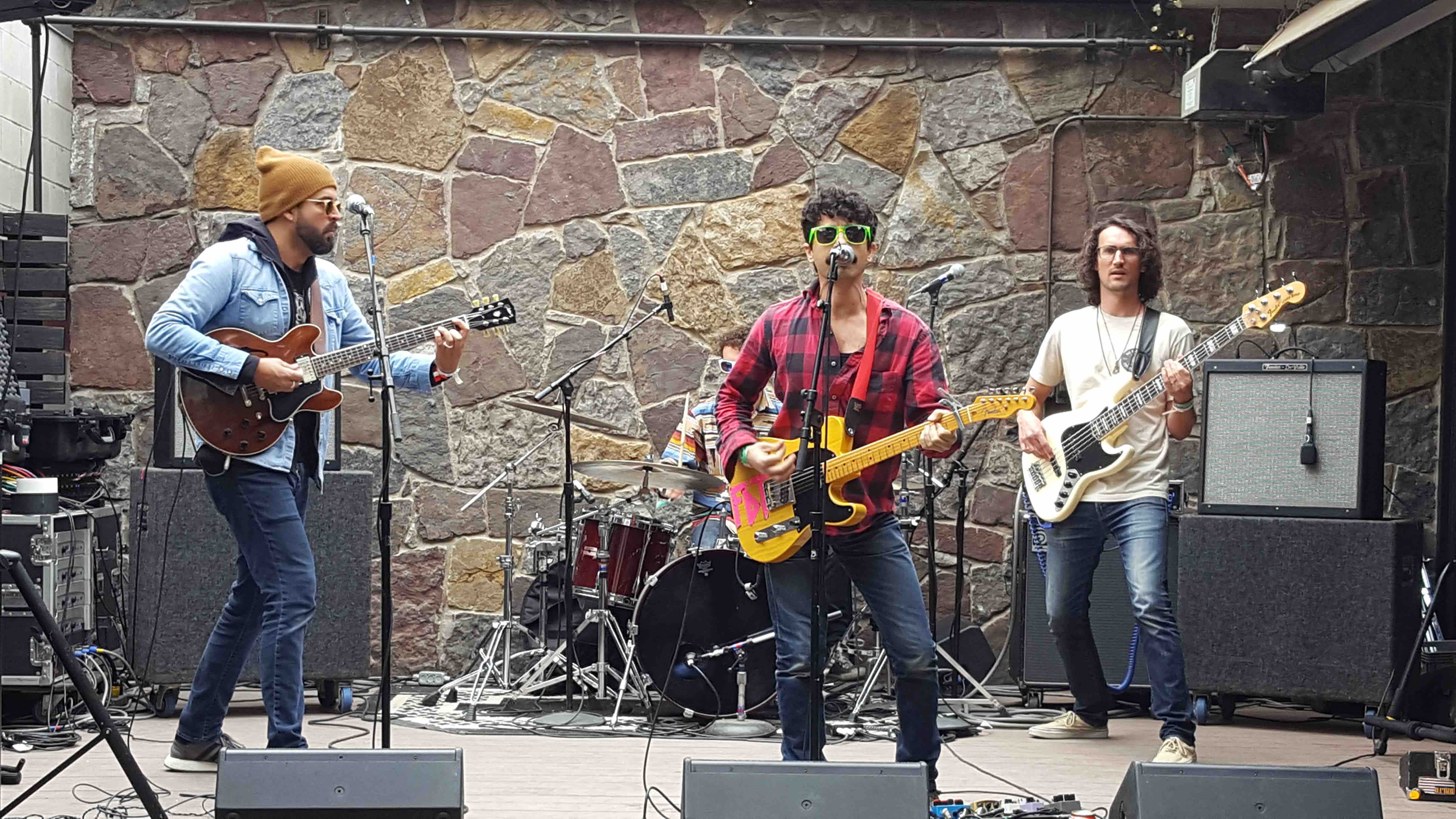 BALTO
I was sold on Balto as soon as I heard the blistering slide on "Black Snake, Mojave Blues", the sample track that they shared on their SXSW profile page. Seeing them live provided an exclamation point – I caught two exceptional raucous and greasy outdoor sets in the afternoon sun. The LA-based quartet were my favorite new music discovery of the week.
---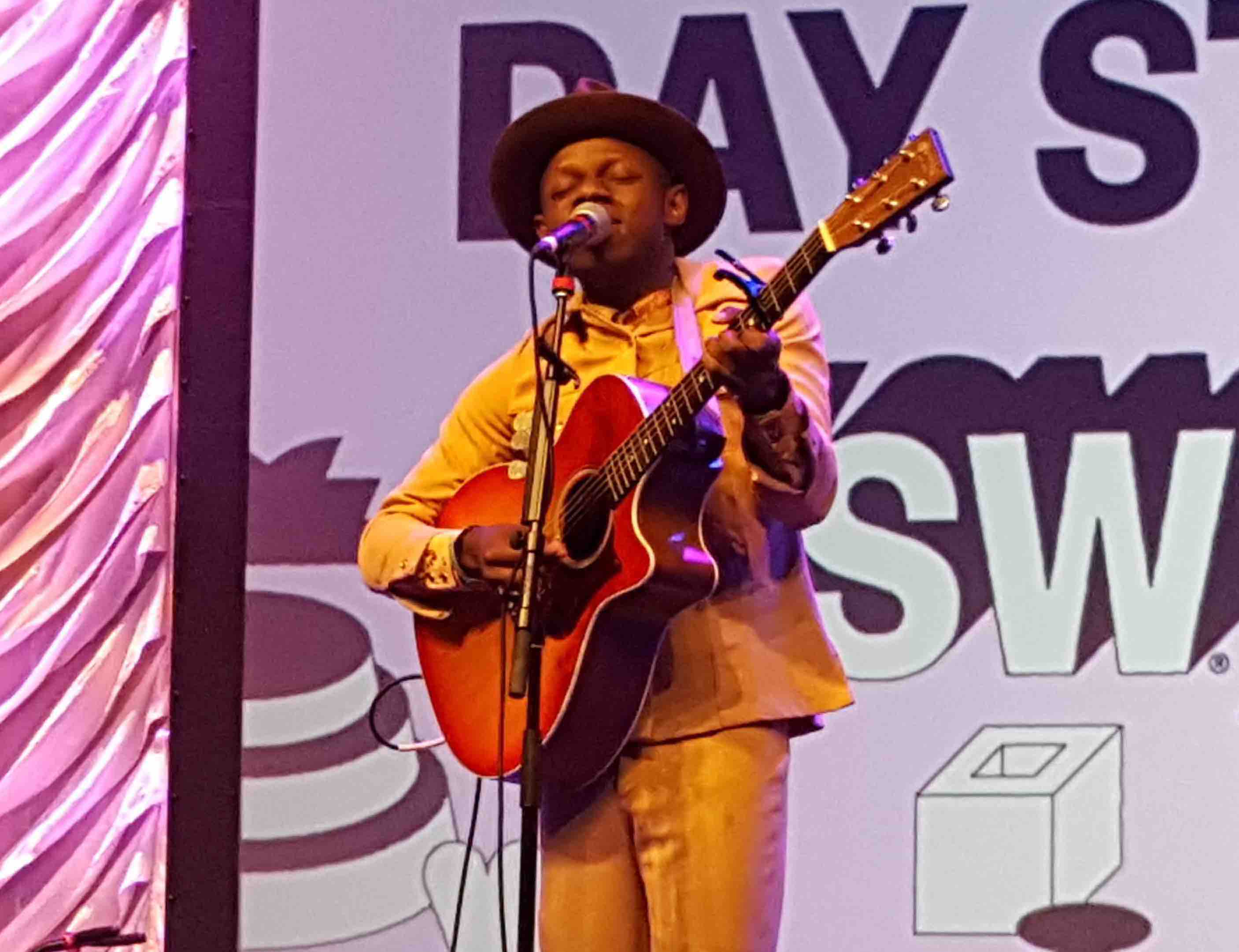 J.S. ONDARA
Minneapolis by way of Naorobi troudabour Ondara captivated an afternoon crowd with a magical set anchored by his silken voice and enchanting songs.
---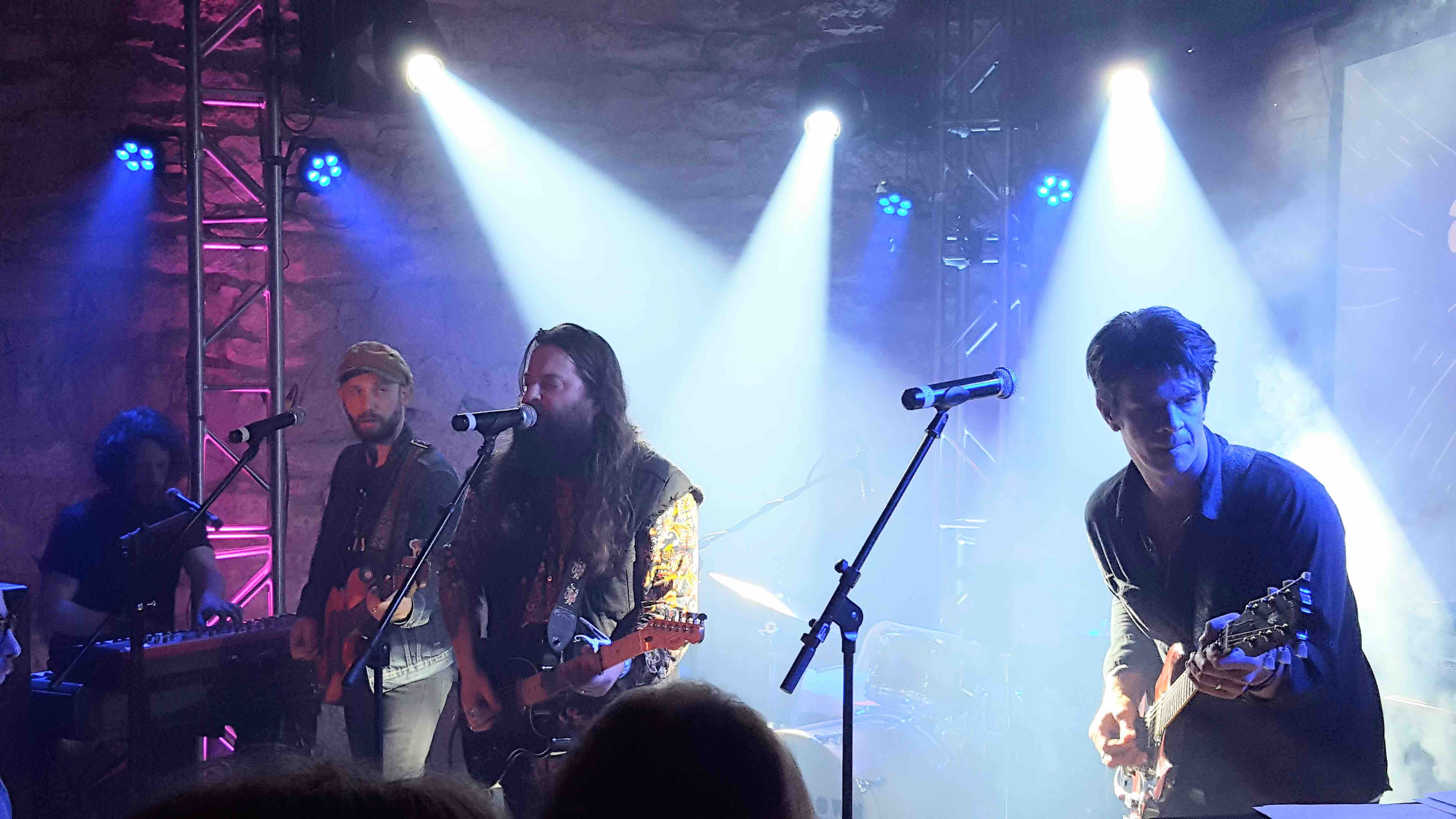 STRAND OF OAKS
Or rather Strand of Heathens. Strand of Oaks' Timothy Showalter was backed by Austin-based Band of Heathens at the Tuesday night set that I attended. The group infused extra energy into songs from Showalter's just released Eraserland. Closing the set with a pair of fan favorites from earlier albums was just icing on the cake.
---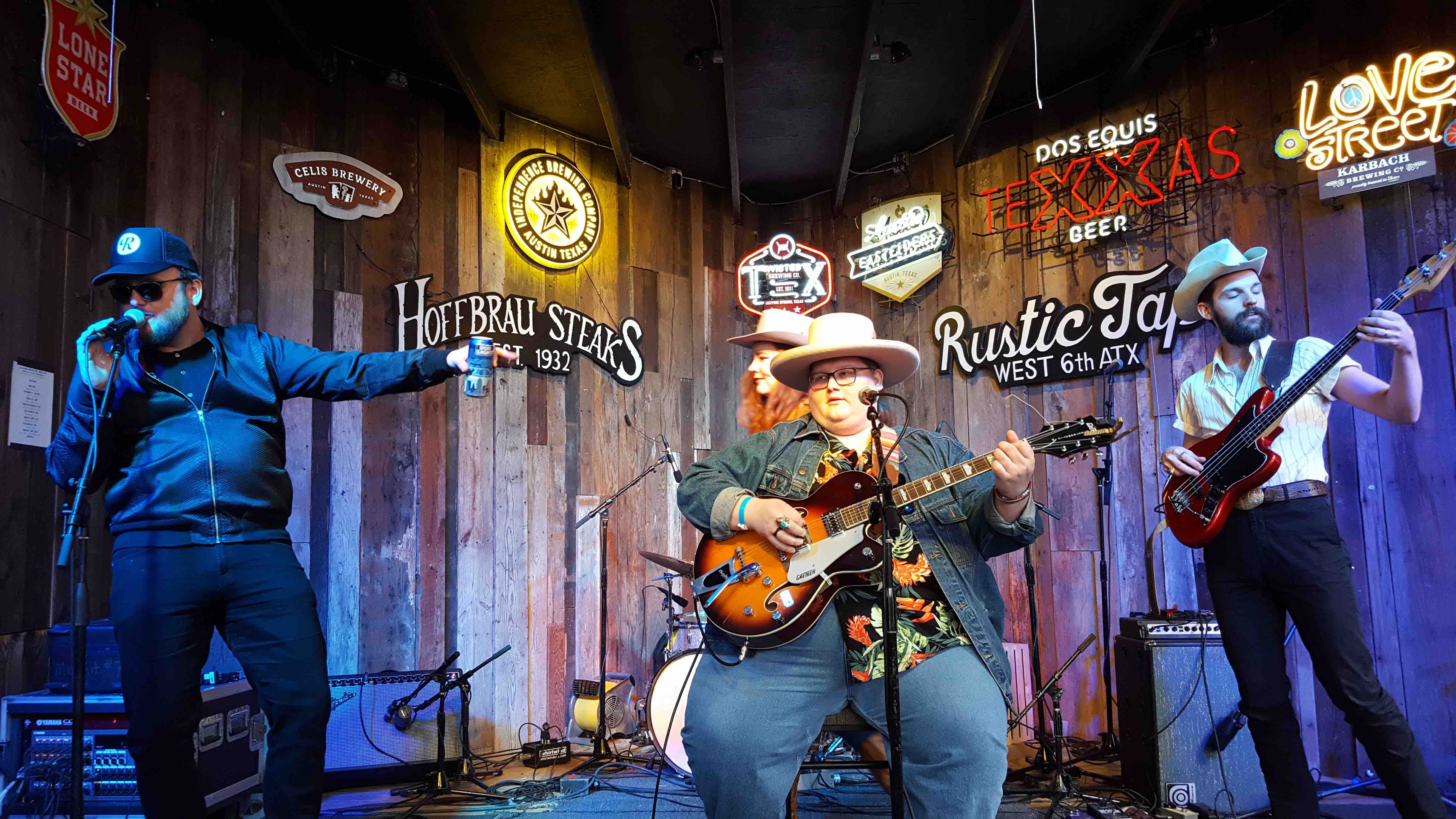 JOSHUA RAY WALKER
Walker's debut album Wish You Were Here marks the emergence of a tremendous new talent. I caught two of his six SXSW sets – one solo and one with a band. The common thread? Both were outstanding.
---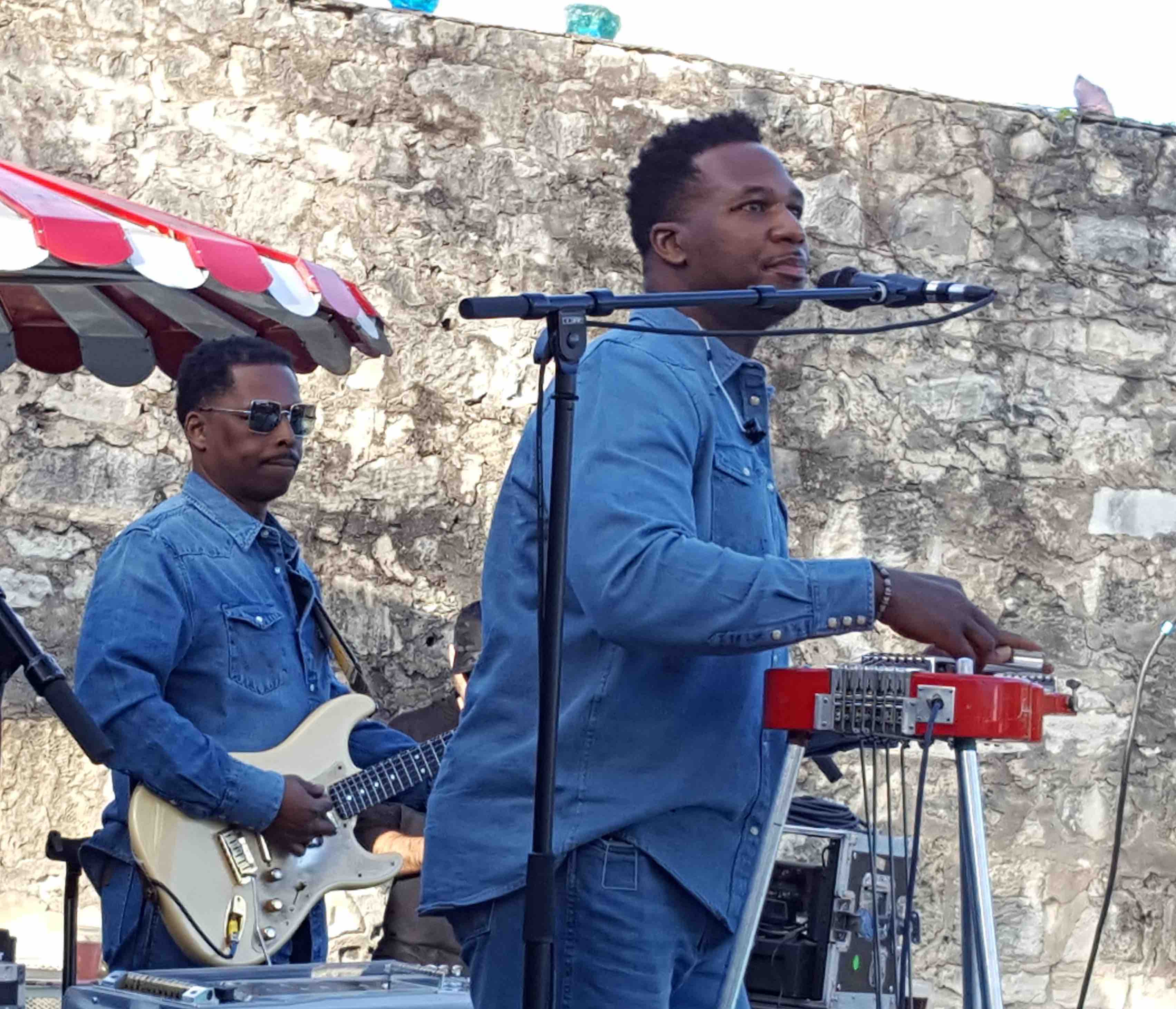 ROBERT RANDOLPH
The fine folks at Wrangler jeans sure know how to throw a party, inviting Robert Randolph and the Family Band to perform poolside at the Austin Motel. Randolph and family tore it up, no doubt a pleasant surprise to hotel guests and random people passing by on the street.
---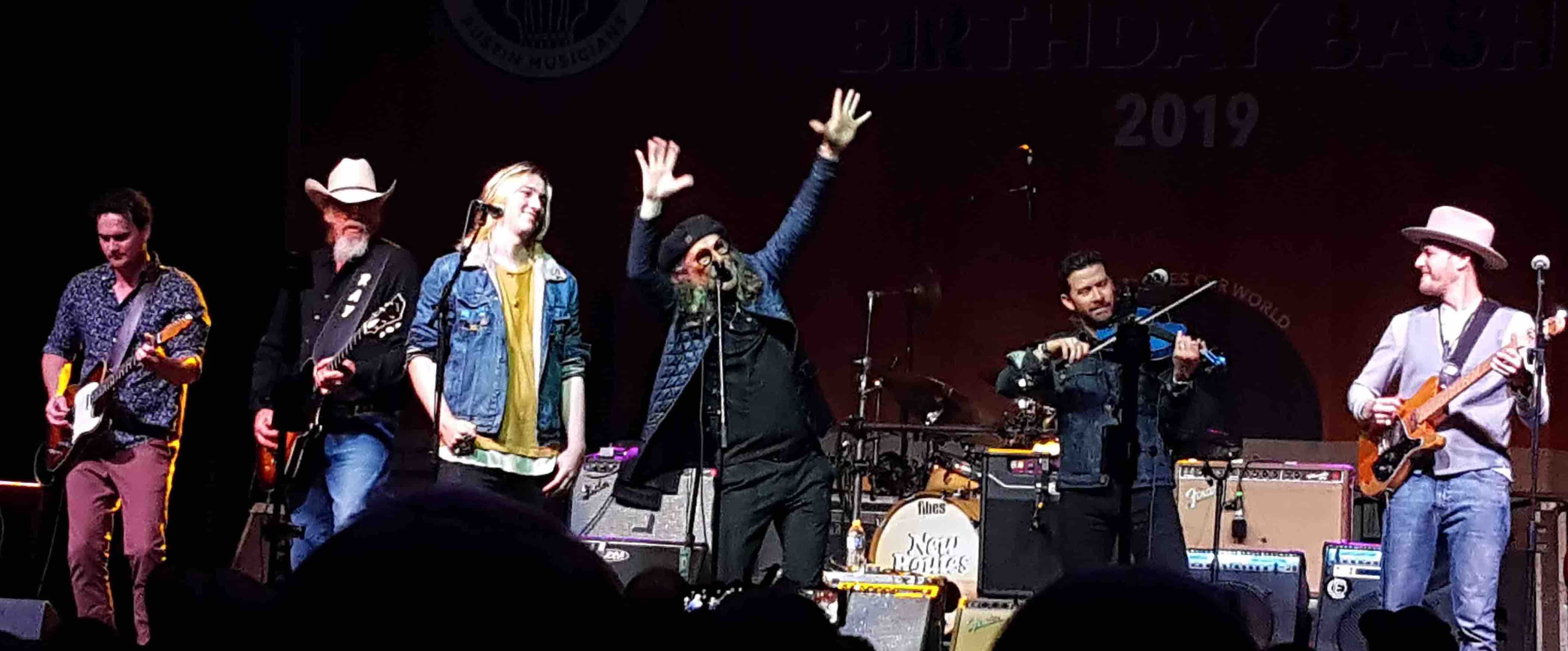 RAY BENSON & FRIENDS
You know who also knows how to throw a good party? Ray Benson and Asleep at the Wheel. In what has become a SXSW tradition, Benson invites varied friends celebrate his birthday by joining Asleep at the Wheel for a special show held in the backyard of ad firm GSD&M's office. Benson's guests this year included Dale Watson, Jamie Lin Wilson, Chris Shiflett and Robert Earl Keen, to name just a few.
It was Collective Soul's Ed Roland, however, who stole the show with stirring renditions of "Shine" and "December", both backed by Asleep at the Wheel and a beaming Benson.
---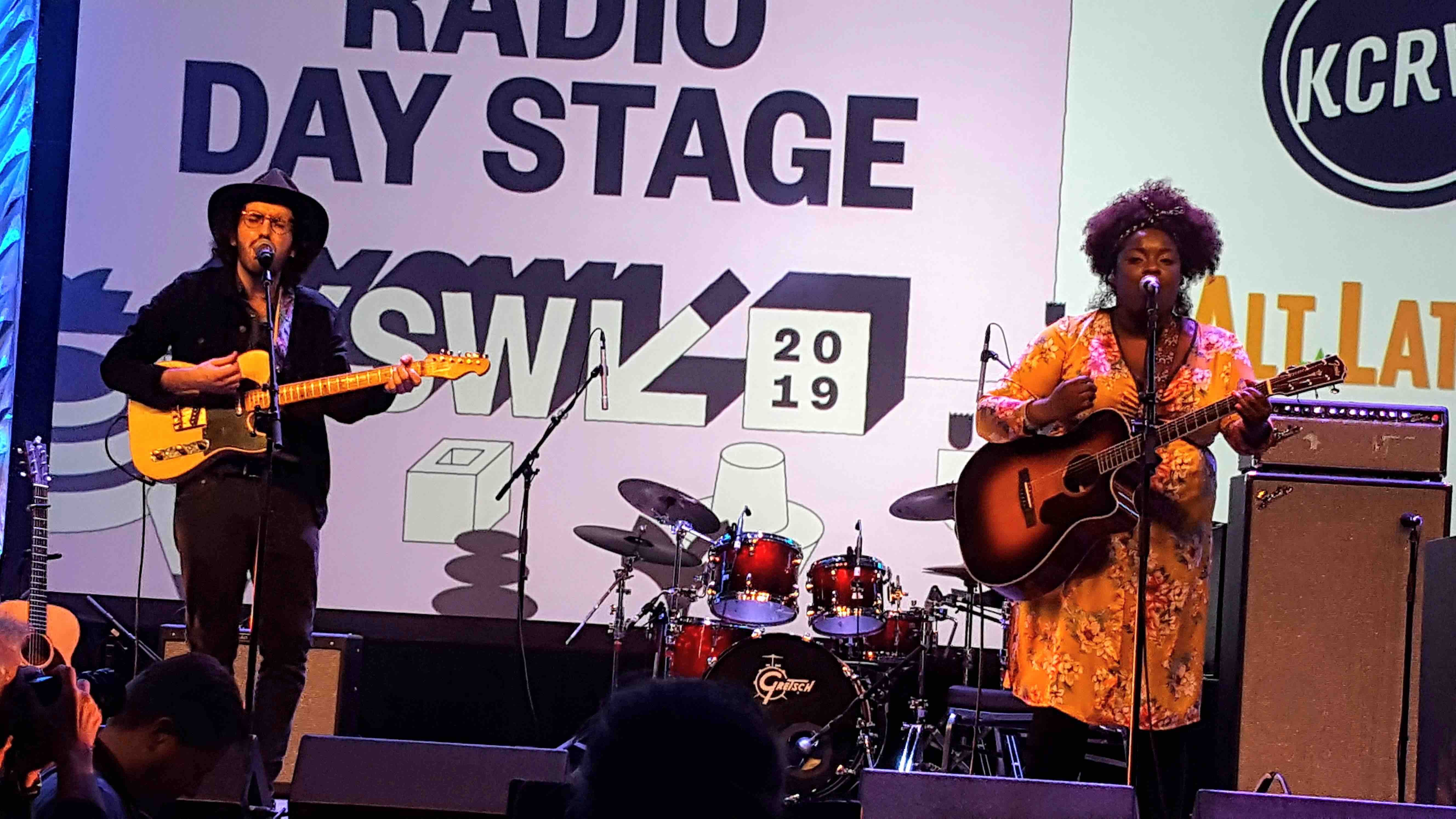 YOLA
Sometimes its better to hear a full band album distilled down to its essence in a stripped down set. Such was the case when Yola performed songs from Walk Through Fire, her recently released debut album.
---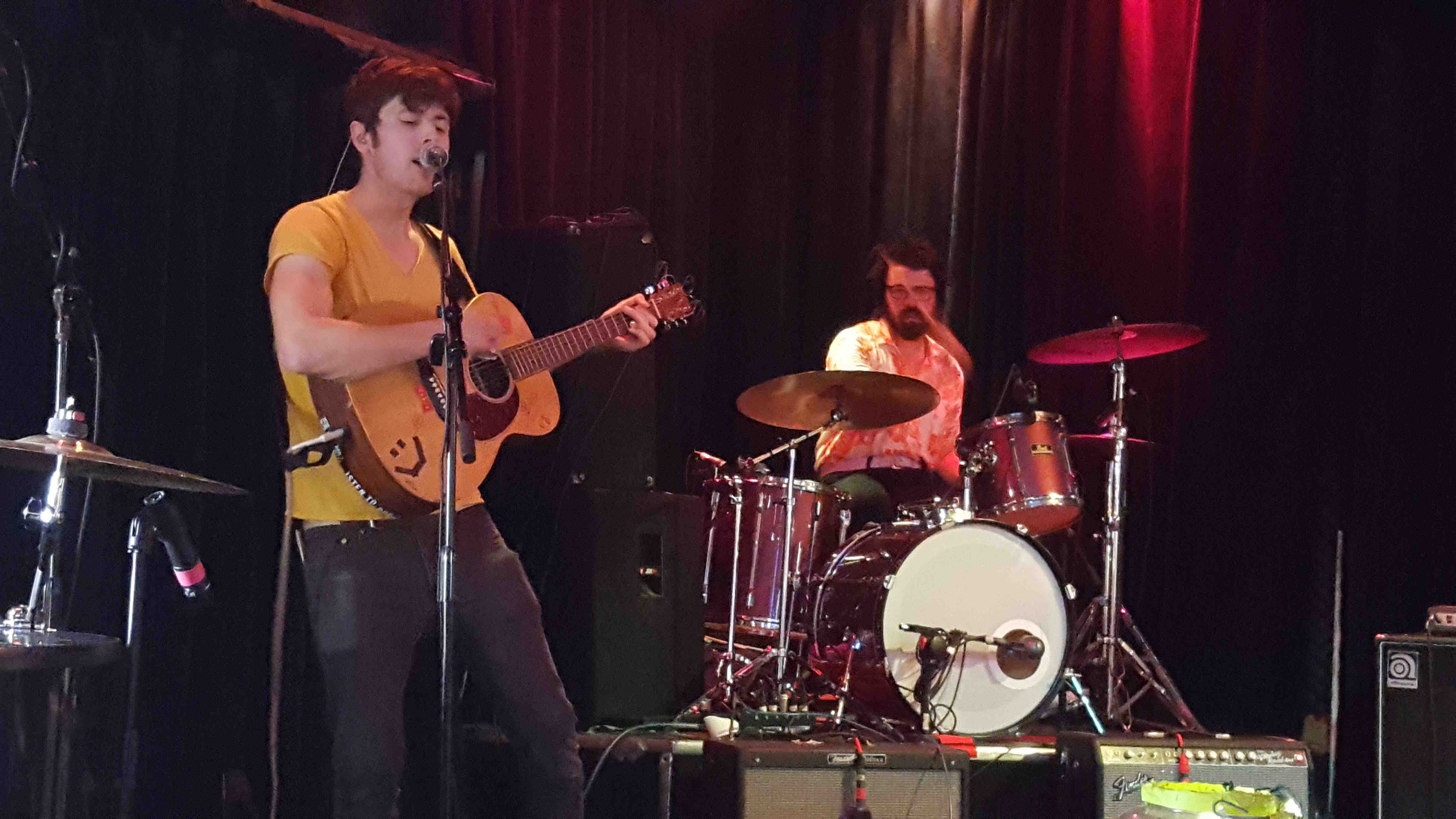 BRETT NEWSKI
Newski and drummer Matt Spatol make quite a racket for a duo. Their pop melodies – often ripe for sing-alongs – that made for a fun Wednesday afternoon set.
---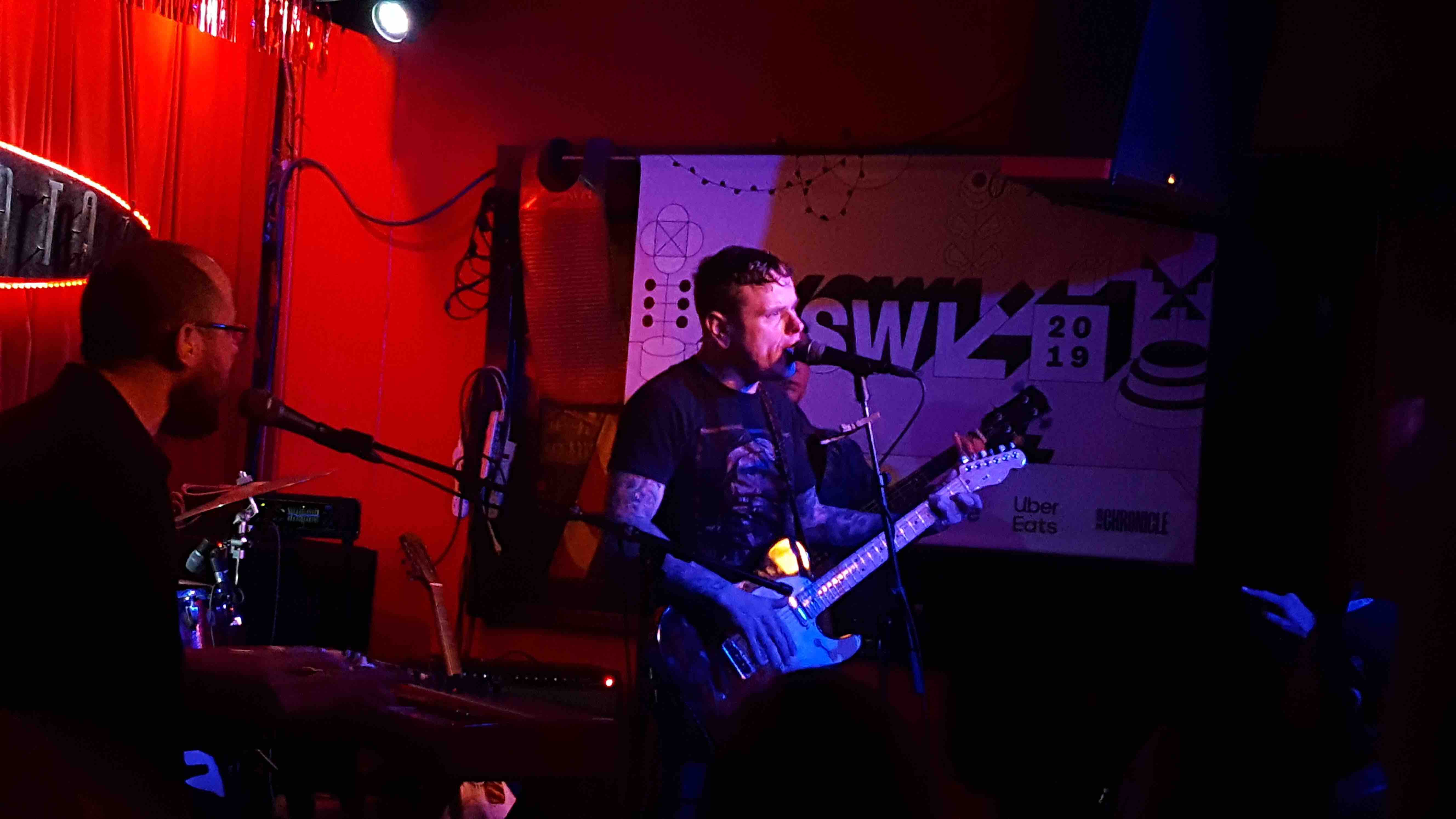 AUSTIN LUCAS
I've seen Lucas numerous times on the solo acoustic tours that sustained him in recent years. Before that, however, he got his start in punk bands. He embraced those early roots at SXSW, bringing both full band and electric guitar to the legendary Continental Club on Friday night. It was a set as powerful as it was impassioned.
---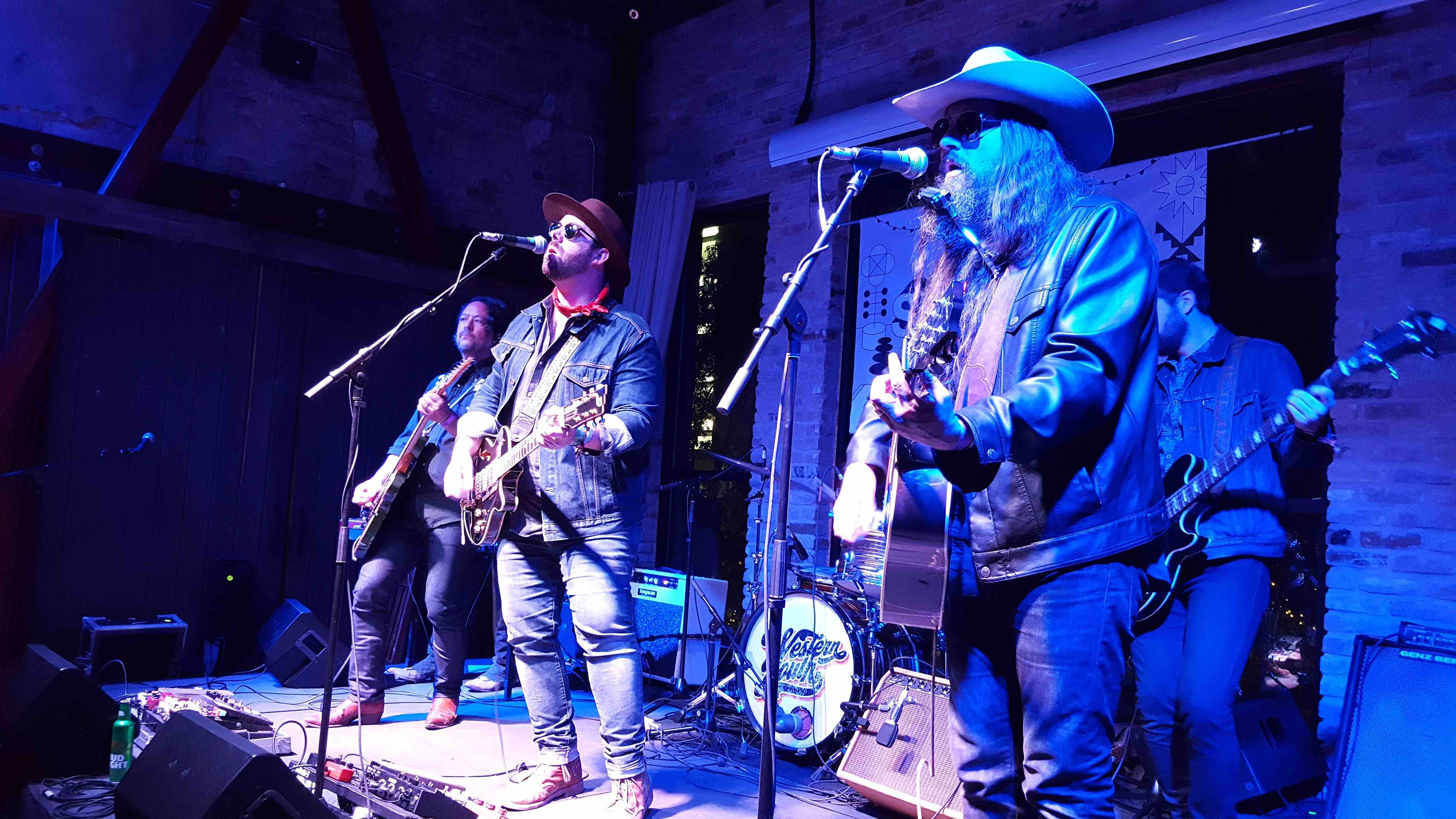 WESTERN YOUTH
Austin-based Western Youth mix a touch of soul into their hearty Americana rock. I kinda felt sorry for the stage manager tasked with telling them their time was up, right as they slid into a fine Allman Brothers-esque jam. It was a moment that was bad for him… but entertaining for the rest of us.
---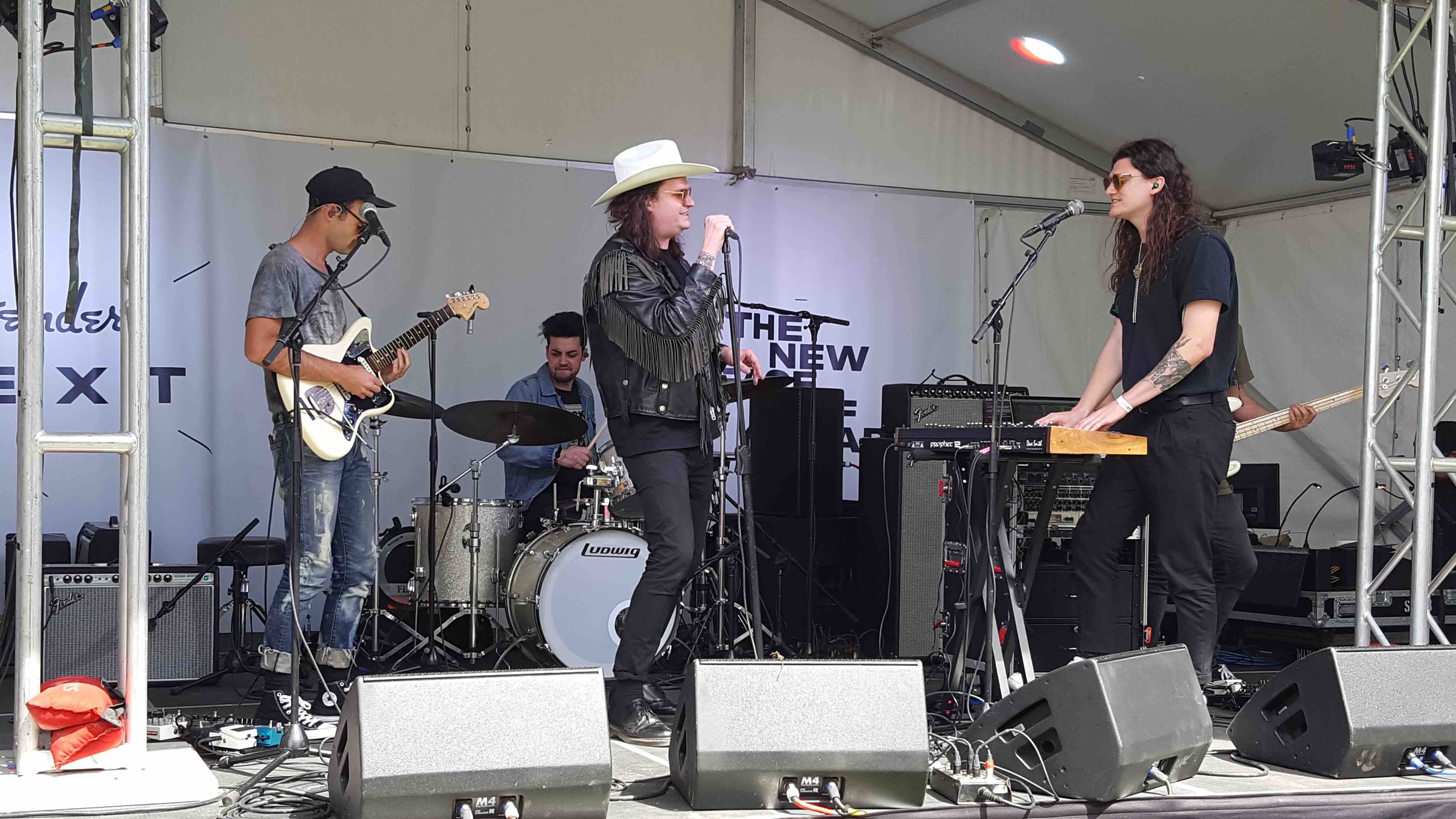 MATING RITUAL
"Thanks for coming out. We know it's essentially 8am for those of us who have been drinking all night," said singer Ryan Marshall Lawhon as the band launched into their 1:30pm set. Their rich and glossy pop was none the worse for wear.
---
About the author:
Mild-mannered corporate executive by day, excitable Twangville denizen by night.
---