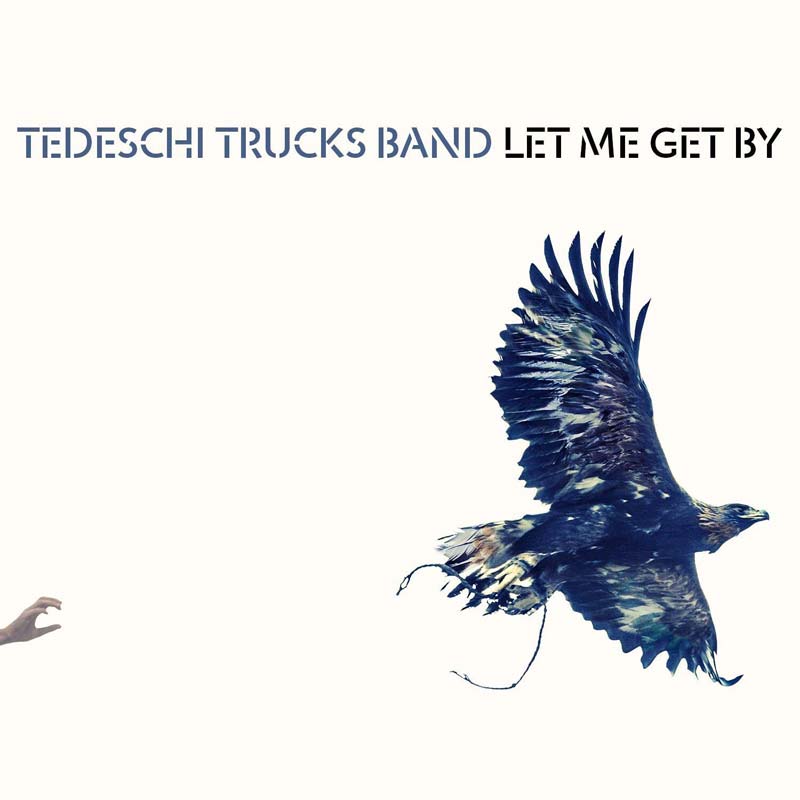 In a year where my tastes have definitely found favor with duets and a multi-part harmony trend, it's my pleasure to select the Tedeschi Trucks Band's Let Me Get By as the my favorite album of 2016. When I wrote a review of Susan Tedeschi's Hope and Desire album in 2005, I never would have guessed that she would be sharing a stage with husband Derek Trucks a decade later and blowing our minds with such astonding sounds. Both Tedeschi and Trucks are accomplished musicians on their own. Together they are a powerhouse. The blues guitar of Trucks combined with the bluesy vocals of Tedeschi then layered on top of the band's continual jams is a gift to us all. I can only hope there will be many albums to come from this blues rock family. Don't miss opening track "Anyhow" and album title "Let Me Get By."
Tom's Top 25 of 2016
Here's the full list:
TEDESCHI TRUCKS BAND, Let Me Get By
JULIE RHODES, Bound to Meet the Devil
MOUNT MORIAH, How to Dance
THE ROOMSOUNDS, Elm St.
THE AVETT BROTHERS, True Sadness
LYDIA LOVELESS, Real
CANYON CITY, Midnight Waves
PAPER BIRD, Paper Bird
ST. PAUL & THE BROKEN BONES, Sea of Noise
SOUTHERN CULTURE ON THE SKIDS, The Electric Pinecones
AMOS LEE, Spirit
MANDOLIN ORANGE, Blindfaller
LUKE WINSLOW-KING, I'm Glad Trouble Don't Last Always
SHOVELS & ROPE, Little Seeds
JAMESTOWN REVIVAL, The Education of a Wandering Man
JOHNNYSWIM, Georgica Pond
JOSEPH, I'm Alone, No You're Not
SIERRA HULL, Weighted Mind
THE I DON'T CARES, Wild Stab
AOIFE O'DONOVAN, In the Magic Hour
LAKE STREET DIVE, Side Pony
THE JAYHAWKS, Paging Mr. Proust
PAUL SIMON, Stranger to Stranger
FANTASTIC NEGRITO, The Last Days of Oakland
ELI "PAPERBOY" REED, My Way Home
Here's some samples to inspire you to go buy these albums and support these artists further:
---
About the author:
Washington, D.C. area web designer by day. Music is my muse. I host Twangville's weekly Readers' Pick.
---