Unless you are a die-hard blues enthusiast, Ronnie Earl is probably the best guitarist you've never heard of.  A sensitive, masterful guitarist, he has been laying down magical licks for close to 35 years.  He is totally in love with his instrument, and, as evidenced by his expressive playing, he has a special connection to the music.  Earl occupies his own musical plane, somewhere between blues and jazz and is one of few guitarists who can produce purely instrumental blues and pull it off.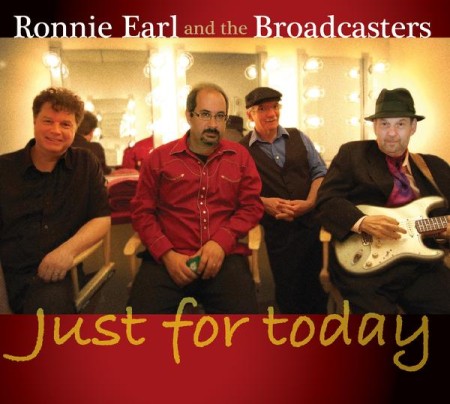 Earl's limitations are self-imposed – his remedy for conditions of his own circumstances.  A recovered drug addict and alcoholic, Earl has also struggled with manic depression, diabetes and chronic fatigue syndrome.  He does not self-promote.  He rarely goes on the road anymore, mainly confining his appearances to his New England base (although he stole the show at the Western Maryland Blues Festival in one of his rare real road appearances in 2012).  He seems at peace with the place he has found in the hearts of his current followers   A two-time Blues Music Awards winner for guitarist of the year, he has received at least some of the recognition he deserves for his awe-inspiring work.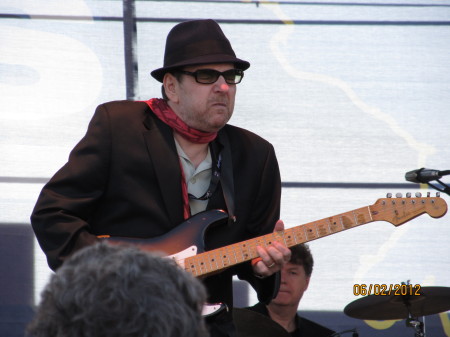 Born Ronald Horvath in Queens, New York, Earl has made his home in the Boston area since finishing college at BU in the 1970s.  In 1979, he replaced another great blues guitarist, Duke Robillard, as lead guitarist in the jump blues band Roomful of Blues (Robillard's umpteenth album, Independently Blue, was released on the same day as Just For Today).  He took his stage name to honor Earl Hooker, an important influence.  He stayed with Roomful of Blues for most of a decade before forming the Broadcasters, named after the original name of the earliest telecasters guitar (though Earl generally plays a strat).
Over the past 25 years, Earl has created a rich body of great music.  Originally, Earl worked extensively with vocalists, but adapted his sound, starting in the mid-1990s, to use vocals much more sparingly, and many of the Broadcasters' best albums are entirely instrumental.  Check out 1996's Grateful Heart: Blues and Ballads to hear the Broadcasters' jazzier side, or 1994's Still River,  The Colour of Love from 1997, Now My Soul from 2004, Hope Radio from 2007 to hear the jazz-blues blend mix more typical of Earl and the Broadcasters.  If you want to get an idea of Earl's mastery in a single track, check out "Beautiful Child" from Hope Radio.  For a bit of twang, check out "Harvard Square Stomp" from 1994's Language of the Soul.  Earl has also collaborated on a couple excellent projects, including Eye to Eye in 1996, on which he worked with blues legends Pinetop Perkins (piano), Willie "Big Eyes" Smith (drums), and Calvin Jones (bass); and The Duke Meets the Earl in 2005, the ultimate collaboration between the two great Roomful of Blues guitarist alumni – Earl and Duke Robillard.
From the first phrases of the call and response conversation between Earl and organist Dave Limina on "The Big Train," it is clear that Just For Today will provide a taste of that expressive instrumental blend that the Broadcasters' followers crave.  The song choices on the album, which was recorded live at three New England venues, provide a good taste of what the Broadcasters are all about.  Earl pays tribute to many of his influences, including as Otis Rush (with the song "Rush Hour"), Hubert Sumlin ("Blues for Hubert Sumlin") and Robert Nighthawk ("Robert Nighthawk Stomp").  Earl also dedicated the album to Sumlin, as well as to the memory of Bob Babbitt, Duck Dunn, Whitney Houston, and Gil Scott-Heron.  He also included a surprising cover of John Coltrane's "Equinox."  The only vocals on the album are from Diane Blue, who adds her awesome voice to "I'd Rather Go Blind," a soul-blues classic by Bill Foster and Ellington Jordan.  The Broadcasters' rhythm section, Lorne Entress on drums and Jim Mouradian on bass, provided a solid foundation.  Nicholas Tabarias joins in on guitar for two songs.
Ronnie Earl is more than a blues master – he is also the architect of a blues-jazz music that is all his own.  Just For Today is a solid contribution to the body of music Earl has created.
---
About the author:
Bill Wilcox is a roots music enthusiast recently relocated from the Washington, DC area to Philadelphia, PA and back again.
---