Eli Petersen, Danbury, CT
Contributor since Apr 2008 Posts | RSS | Twitter
e-mail: eli@twangville.com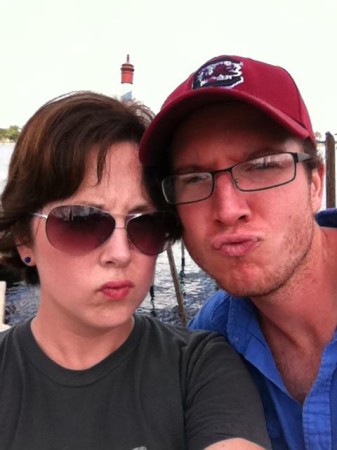 Former college radio DJ at WUSC-FM 90.5.
Attorney and craft beer geek.
Used to live in South Carolina, now live in Connecticut.
Favorite artists include Lucero, Frank Turner, Joe Pug, Cory Branan, American Gun, Steve Earle, Todd Snider, John Prine, John Hiatt, Wilco, Bob Dylan, Emmylou Harris, Justin Townes Earle, Chris Knight, Drive-By Truckers, Jason Isbell, The Hold Steady and The Replacements. Recent favorites include Dwight Yoakam, Langhorne Slim, and the Alabama Shakes.
My Favorites of 2012
1) Langhorne Slim- The Way We Move
2) Cory Branan- Mutt
3) Japandroids- Celebration Rock
4) Dwight Yoakam- 3 Pears
5) Joe Pug- The Great Despiser
6) The Alabama Shakes- Boys and Girls
7) Andrew Combs- Worried Man
8) Bettye LaVette- Thankful N' Thoughtful
9) American Aquarium- Burn. Flicker. Die.
10) Shovels & Rope- O' Be Joyful
11) The Gaslight Anthem- Handwritten
12) Lucero- Women and Work
13) Neil Young- Pyschedelic Pill
14) Chris Knight- Little Victories
15) Rhett Miller- The Dreamer
16) Joey Kneiser- Moonlight for the Graveyard Heart
17) Fiona Apple- The Idler Wheel
18) The Mastersons- Birds Fly South
19) Justin Townes Earle- Nothing's Gonna Change….
20) Sons of Bill- Sirens
21) OCMS- Carry Me Back
22) The Wallflowers- Glad All Over
23) Gary Clark Jr.- Blak and Blu
24) John Hiatt- Mystic Pinball
25) The Lumineers- S/T
26) Josh Roberts & the Hinges- Mighty Old Distance and Murky Old Time
27) Bob Dylan- Tempest
28) Norah Jones- Little Broken Hearts
29) Kathleen Edwards- Voyageur
30) Bruce Springsteen- Wrecking Ball
31) Red Collar- Welcome Home
32) Otis Gibbs- Harder Than Hammered Hell
33) Tift Merritt- Traveling Alone
34) Leeroy Stagger- Radiant Land
35) The Whigs- Enjoy the Company
36) Jkutchma & the Five Fifths- Pastoral
37) The Field Report- The Field Report
38) Mumford and Sons- Babel
39) Micah Schnabel- I'm Dead, Serious
40) Patterson Hood- Heat Lightning Rumbles In the Distance
41) Miranda Lambert- Four the Record
42) Edward Sharpe & the Magnetic Zeroes- Here
43) Todd Snider- Agnostic Hymns & Stoner Fables
44) Wrinkle Neck Mules- Apprentice to the Mules
45) Craig Finn- Clear Heart, Full Eyes
46) Sara Watkins- Sun Midnight Sun
47) Anthony da Costa- Secret Handshake
48) Truckstop Darlin'- Hope and the Heart
49) Caleb Caudle- Tobacco Road
50) Nude Beach- II
My Favorites of 2011
1. Frank Turner- England Keep My Bones
2. Gillian Welch- The Harrow and the Harvest
3. American Gun- Therapy
4. Jason Isbell- Here We Rest
5. Glossary- Long Live All of Us
6. Jen Buxton- Don't Change Your Plans
7. Steve Earle- I'll Never Get Out of This World Alive
8. Zoe Muth & the Lost High Rollers- Starlight Hotel
9. Ben Sollee- Inclusions
10. The Decembrists- The King Is Dead
11. John Hiatt- Dirty Jeans and Mudslide Hymns
12. Butch Walker & the Black Widows- The Spade
13. My Morning Jacket- Circuital
14. Ryan Adams- Ashes & Fire
15. The Jayhawk- Mockingbird Time
16. Drive-By Truckers, Go-Go Boots
17. Adele- 21
18. Cary Ann Hearst- Lions and Lambs
19. Hayes Carll- KMAG & YOYO
20. Lucinda Williams- Blessed
21. Richard Buckner- Our Blood
22. Social Distortion- Hard Times and Nursery Rhymes
23. Old 97's- The Grand Theatre, Vol. 2
24. Abigail Washburn- City of Refuge
25. Caitlin Rose- Own Side Now
26. Wilco- The Whole Love
27. Gill Landry- Between Piety & Desire
28. Red Molly- Light in the Sky
29. Danny Schmidt- Man of Many Moons
30. John Moreland- Earthbound Blues
31. The Black Keys- El Camino
32. Abbie Gardner- Hope
33. The Train Wrecks- Saddle Up
34. Bill Frisell- All We Are Saying
35. Sarah Jarosz- Follow Me Down
36. Those Darlings- Screws Get Loose
37. Amos Lee- Mission Bell
38. The Low Anthem- Smart Flesh
39. Reckless Kelly- Good Luck and True Love
40. The Felice Brothers- Celebration, Florida
41. Ha Ha Tonka- Death of a Decade
42. Amy LaVere- Stranger Me
43. Andy Friedman- Laserbeams and Dreams
44. Carrie Elkin- Call It My Garden
45. Bon Iver- Bon Iver
46. Jessica Lea Mayfield- Tell Me
47. Dawes- Nothing Is Wrong
48. Merle Haggerd- Working in Tennessee
49. Have Gun Will Travel- Mergers and Acquisitions
50. Fleet Foxes- Helplessness Blues
My Favorites of 2010
1. Justin Townes Earle- Harlem River Blues
2. The Hold Steady- Heaven Is Whenever
3. Two Cow Garage- Sweet Saint Me
4. Joe Pug- Messenger
5. Caleb Stine- I Wasn't Built For A Life Like This
6. Mavis Staples- You Are Not Alone
7. John Hiatt- The Open Road
8. Ben Sollee & Daniel Martin Moore- Dear Companion
9. Patty Griffin- Downtown Church
10. Butch Walker- I Liked It Better When You Had No Heart
11. Alejandro Escovedo- Street Songs of Love
12. Kasey Anderson- Nowhere Nights
13. Leeroy Stagger- Little Victories
14. Old 97's- The Grand Theatre, Vol. One
15. Chip Robinson- Mylow
16. Bobby Bare Jr.- A Storm, A Tree, My Mother's Head
17. Red Molly- James
18. Drive-By Truckers- The Big To Do
19. Phosphorescent- Here's To The Meantime
20. Jason & the Scorchers- Hacylon Times
21. Superchunk- Majesty Shredding
22. The Gaslight Anthem- American Slang
23. Glossary- Feral Fire
24. The Black Keys- Brothers
25. Todd Mathis & Zach Seibert- Epiphany
Best Live Record: John Prine- In Person & On Stage
Runner-Up: Adam Carroll- Live At Flipnotics
Best EP: Andrew Combs- Tennessee Time
Runner-Up: Cary Ann Hearst- The Thread