A Special Life, indeed.  John Mayall is often called the "Godfather of British Blues," but his legacy may include more than just pioneering the British blues; he arguably had a hand in saving the blues as an active music form by introducing the music to a new audiance at a time in the 1960s when elderly bluesmen were being trotted out at folk festivals like anthropoligical novelties.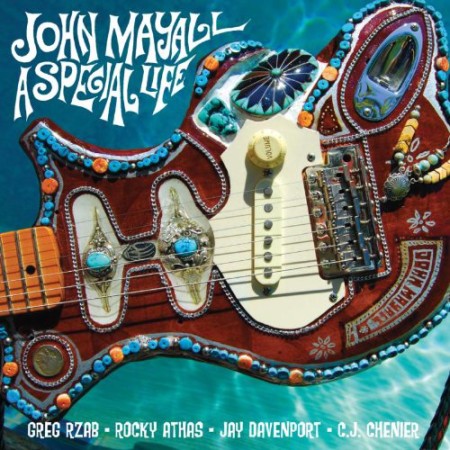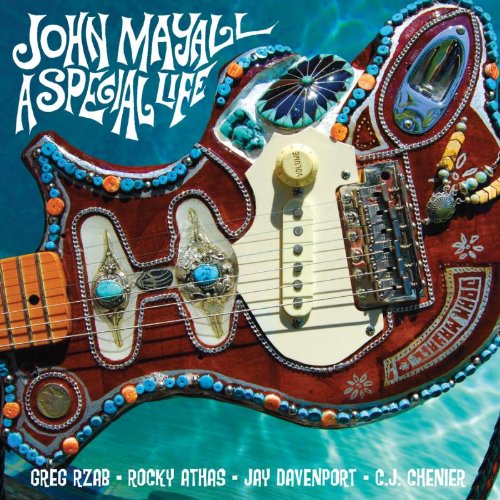 One of the first albums I got as a kid was Mayall's Memories, a peculiar collection of autobiographical songs released in 1971 that is now out of print.  It was a gift.  It wasn't Mayall's most acclaimed work, but I liked it enough to start collecting other Mayall albums: The Turning Point,  Mayall's magnificent mostly acoustic effort from 1969; and Jazz Blues Fusion, with its sleek horn arrangements.  Eventually, my collection would include the classic Blues Breakers with Eric Clapton, known as the "Beano album" because Clapton was reading the comic book in the cover photo; A Hard Road, which featured the guitar work of Peter Green; and Crusade and Blues From Laurel Canyon, which featured Mick Taylor.  But more importantly, I liked the style of music, which led me to seek out original blues artists like B.B. King, Muddy Waters and Howlin' Wolf; and then Lightnin' Hopkins, Mississippi John Hurt, Sonny Boy Williamson II, Little Walter, John Lee Hooker and Willie Dixon; then the next generation of Buddy Guy, James Cotton and Taj Mahal.
Almost every biography of Mayall includes the litany of rock stars who played with him, including Clapton, who left the successful Yardbirds to join Mayall's Bluesbreakers before moving on to Cream, Derek and the Dominos, Blind Faith and a solo career; Peter Green, John McVie and Mick Fleetwood, who formed Fleetwood Mac; and Mick Taylor, who went on to join the Rolling Stones.  Mayall was so well regarded as a band leader that Harvey Mandel, Larry Taylor and Walter Trout all left a successful Canned Heat to join Mayall's Bluesbreakers.  Later on, Coco Montoya played with the Bluesbreakers, and on 1990's A Sense of Place, Sonny Landreth was virtually a member of the band though credited as a guest artist.  But Mayall's reputation as a band leader and mentor ignores his own musical talents.  A multi-instrumentalist, Mayall played all the parts except drums on The Blues Alone in 1967.  And he is among the most exciting blues harp players in the world – one listen to "Room to Move" on Turning Point should convince any skeptics of that.
Originally from Macclesfield, Cheshire, England, Mayall attended art college in Manchester after serving in Korea.  He famously lived in a treehouse while at art school (which he sang about in "Home in a Tree" on Memories).  While working as an artist, Mayall continued to pursue his passion for the blues, eventually moving to London in 1963.  (His artistic training would come into play throughout his career, as he designed most of his album covers.)  Mayall's 1960s albums with Clapton, Green and Taylor are blues-rock classics, but over the years he has continued to produce high quality music, conquered an alcohol dependency, and matured as a showman (he'll play "Room to Move" on request – unlike on Jazz Blues Fusion, where he can be heard refusing, saying "What, did you come here to hear an old record or something?").  He has released several late-career gems, such as A Sense of Place in 1990, Stories in 2002 and Tough in 2009.
Now at 80, 50 years after recording his first single, Mayall has once again demonstrated he can rock the house.  With A Special Life, Mayall's gajillionth studio album, Mayall brought zydeco master C.J. Chenier into the mix, along with his regular crew of Rocky Athas on guitar, Greg Rzab on bass and Jay Davenport on drums.  Chenier's influence is immediately heard on "Why Did You Go Last Night?" with its zydeco vibe.  Other highlights include Mayall originals "World Gone Crazy," "A Special Life," and "Heartache," along with Rzab's "Like A Fool" and a cover of Albert King's "Floodin' in California."  Throughout, there is some great musicianship, with crisp harp solos and Mayall's characteristic tenor vocals.
---
About the author:
Bill Wilcox is a roots music enthusiast recently relocated from the Washington, DC area to Philadelphia, PA and back again.
---