Another entry in our recurring feature, Ducktape Saves Lives demolishes the normal review protocol in favor of cheap jokes, extended digressions, and an occasional interesting thought or two. Inspired by long back and forth emails between myself, fellow Twangviller Todd Mathis, and my twin brother Kyle Petersen, Ductape Saves Lives is intend for 'big'(ger) records where we (and hopefully most Americana fans) have some context for discussing the record at issue.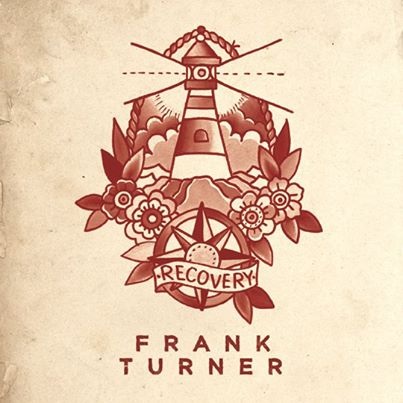 ELI: We've all talked about this record pretty extensively outside this conversation, so I have a pretty good idea of where we stand on it. Everyone likes the first five or so songs and no one thinks it's as good as England or the better songs on Love Ire and Song. Now that we've lived with Tape Deck Heart for a couple weeks (months now), how's everyone feeling about it?
TODD: Still pretty much the same here, but I'd say the first 6 songs. The album is heavily front-loaded and too damn long. 18 songs and 2 live cuts on the Deluxe Version. It's not that the rest of the songs are that bad, it just gets a little boring I think. I probably listened to England over and over for 2 months straight, but this one got a bit older quicker. Still, Turner is better than tons of others out their doing this stuff. I think Kyle stated that Turner was the kind of artist that made a great mixtape but not album. I may agree to that, add the first 6 songs to my Frank playlist, and be done with the rest of the album for now.
KYLE: Turner's music isn't the kind that really draws a lot of debate—his songs are so straightforward both lyrically and arrangement-wise that they either hit the gut or they don't. I think the weakness of this record, particularly on the second side, is the preponderance of ballads. Even on his best slow songs, like "Nights Become Days" and "Redemption" on the back end of England or "Jet Lag" on Love Ire, I always feel my attention waning a bit. This record launches with its four best rockers and then its two best ballads, and then follows up with a mix of mid-tier rockers (I'm partial to "Polaroid Pictures" and "We Shall Not Overcome" ) and some pretty drab ballads that both kill the momentum and drag the run time out ("Anymore," "Gene Simmons" come to mind). I really feel like my opinion of this record would be improved if it was limited to 10 or 11 cuts.
That being said, the second half also seems to recall pre-Love Ire Frank by focusing on the lone folk-punk troubadour figure that he started out as. Maybe it's a nod to the longtime folks and/or a corrective to the more polished pop production that he's increasingly trafficked in, and reaches its zenith on the first three songs here.
ELI: I agree that 20 tracks is just too much. I tend to split up my listening experiences and either just listen to the first 12 tracks or start with the bonus tracks. I do think Kyle's point about Turner being more of mixtape artist makes sense. Lots of these songs, even on side two, are pretty awesome and could fit nicely on a mix ("Four Simple Words," "Polaroid Picture," and "Oh Brother"). But I agree, the album does drag as it goes along. I think a follow-up EP with "We Shall Not Overcome," "Tattoos," and "Time Machine" would have been nice follow-up or companion release to the full length. Or maybe just split up the whole thing into 3 EPs. Keep the first six songs on a release. Do an EP of the ballads and the rest on the last. If you can't tell I've been more of a fan of the EP format recently.
KYLE: Funnily enough, the first time I heard Frank Turner was when I reviewed Poetry of the Deed for WUSC awhile back, and I wrote him off as a poor man's (post-political) Billy Bragg. Obviously that comparison falls apart on close inspection, but it makes me wonder where we place Turner in the larger songwriter world. He's got a fairly unique lyrical voice and can write the hell out of a hook—but is this the kind of material that seems like it will hold up over 10, 15, 20 years?
TODD: Yeah, I think it does hold up with a nice Greatest Hits package one day. I mean, you've got great songs like "Long Live the Queen", "I Still Believe", "Reasons Not to Be An Idiot", "The Real Damage", etc. etc. And I too saw him first on the Poetry of the Deed tour opening for Lucero and Social D, and I have to say that was not a good album, but he kicked ass live and it led me to explore his back catalog. I think he's still got a lot more great songs to write too.
ELI: Ironically, I was introduced to Turner exactly the same way as both of you. I reviewed Poetry of the Deed for a radio station that I briefly DJed at during law school. I liked it enough to give a positive review, but not enough to give it repeat spins. Then I was blown away by him on the Lucero/Social D tour, which lead to me diving into the back catalog.
As far as where I put him in the larger songwriter world, it is tough to say. I mean it's tough to compare him to a John Prine or Townes Van Zandt, but you could compare him to say Craig Finn, who a lot of people rate highly (though probably more for his 'concepts' than the actual lyrics). I do know that I mentally checked off my five favorite songwriters as I was driving home from work today. They were, in no particular order, Ben Nichols, John Prine, Craig Finn, Cory Branan, and Frank Turner. He may not be a classically great songwriter like Prine, but he's a lot like Nichols in that there is more to him than the words on the page might suggest.
KYLE: The reason I posited the question in the first place is that I'm just not sure about "this kind" of songwriting. I think the comparison to Craig Finn is particularly apt in a lot of ways—obviously a great writer and sharp lyricist, but when concept and passion seem to ultimately reign king, does that ultimately affect longevity? Perhaps it's silly question to even ask, and of course we will see in time. And as Todd points out, Turner probably still has lot of great songs to write.
TODD: Wow, that's a pretty interesting list of songwriters Eli, but I've got to remember I'm ten years your elder, so I would tend to go for Neil Young, Noel Gallagher… Back to the record at hand, I'm sure it makes all of our year end lists, but maybe not our decade list. And I personally can't put him up there with the "greats" of songwriting just yet, but maybe a best of his generation. What do you think Kyle? You're the English major, and I think you have to admit he can craft a good tale.
KYLE: I've always had a hard time with the idea of "songwriting" greats—it seems like there is always a fair amount of revisionist history that elevates or demotes songwriters as time goes on, and my question earlier was largely about whether Turner might fall victim to those changes of fortune. Folks likes Townes Van Zandt or John Prine have largely maintained their position by the sheer number of people who cover their songs, and perhaps wouldn't be very widely known if that wasn't so. This doesn't really seem to be a strong possibility for someone like Finn or Turner.
And although I tend to evaluate songs differently than literature, Todd, I do think on pure songwriting chops you have to recognize Turner at least in terms of his generation. Up there with him in my mind, at least lyrically, are Cory Branan, Joe Pug, and Josh Ritter. And maybe Finn. Also inclined to throw Jason Isbell in there too, but it could be because Southeastern has me firmly in its grasp right now (and really, "Elephant" is the best song I've heard this year). In terms of the lyrical skill and sense of craftsmanship of song, these guys definitely stand apart, and Turner fits in with that. "Long Live the Queen" is a great example of that, with the way the chorus subtly shifts its inflection after each verse, and each verse crafting a whole other layer of emotion and resonance to the story. And even on this record, "Recovery" spins around in on itself in an exceedingly clever way, and the wordplay of "Losing Days" or "Plain Sailing Weather" is first-rate. And all of these songs are easy to right off because they each have a big, brash chorus that bangs around in your head—but the attention to detail is everywhere as well.
ELI: First off, I want to extensively revise and tweak my list of songwriters (Hiatt, Pug, etc.), but I guess that time has passed.
I see Kyle's point about the revisionist history that afflicts discussions of "great songwriters." Certainly when Prine, Dylan, and Van Zandt where collectively at their most active, in let's say the late 1970s, I think popular opinion amongst critics would almost certainly place Dylan on the top of the heap. Nowadays, I think it would be more of a toss-up with many going against the Dylan grain just to be contrarian. As Steve Earle is fond of saying, all singer songwriters are essentially employed in a job that Dylan created.
Turner's place in all this is difficult to place, simply because the influences that lead him to this point aren't necessarily the same as an Isbell or Ritter. Like Craig Finn or Ben Nichols, he comes at songwriting not just from a country-folk perspective, but as a fan of The Clash, hard-core, and punk rock. Most 'classic' singer-songwriters don't have that heart-on-their-sleeves attitude. The best Turner songs sound like personal manifestos, not 17th century romantic poems or an updated reading of the Hank Williams songbook.
Like Todd, I will defer to Kyle's analysis of whether the 'writing' stands up to the competition. I do know that most days I prefer blood in my lyrics, a rasp in my vocals, and a tape deck in my heart. Yea, that last part was a little cheesy, but I couldn't resist.
Todd Mathis writes for Twangville and fronts the alt. rock-country band American Gun (check their stuff out here). He also does occasional solo records, including his most recent EP Please….Don't Tread On Me. In the early 2000s, Todd was the rhythm guitarist for the American/Brit-rock band Boxing Day, who were briefly signed to a major label. They got screwed by the label and Todd started writing country songs. Todd is responsible for introducing me to such mind blowing artists as Lucero, Cory Branan, Todd Snider, Chris Knight, and Townes Van Zandt.
Kyle Petersen is the music editor for arts magazine Jasper, freelance writer for alternative weekly The Free-Times, and a college radio DJ on WUSC-FM 90.5 in Columbia, SC. He's also a PhD candidate at the University of South Carolina with a focus of southern literature. He's pretty much single handedly responsible for what I listen to today, having introduced me to Wilco, the Drive-By Truckers, Whiskeytown, and Ryan Adams when we were in high school.
As for myself, I don't have quite the resumes Kyle and Todd do, so let's pretend I'm too humble to toot my own horn. I like my beer craft and my music loud.
---
About the author:
Specializes in Dead, Drunk, and Nakedness..... Former College Radio DJ and Current Craft Beer Nerd
---