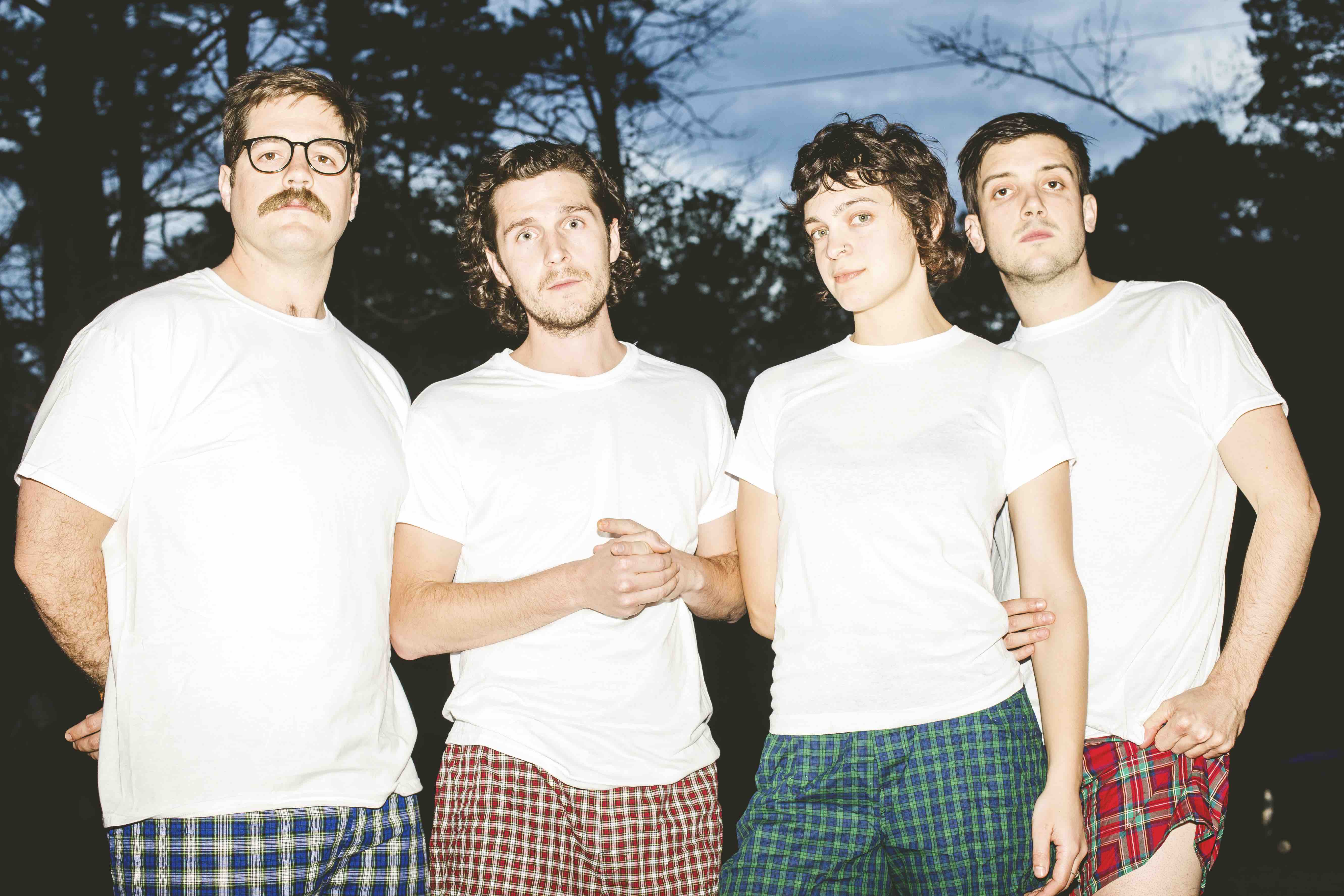 Tell us about your tour vehicle. Any notable breakdown stories?
Ford transit extended dually. Currently 65,000 miles, bought with 10,000 February of 2018. We built out the back third to be storage. It's treated us very well – only some repairs that were covered by the extended warranty (replaced exhaust manifold, new catalytic converter.) Far as I can tell it's performed magnificently under the 5000 miles/month circumstances.
This one doesn't have any notable repairs, but the last van we had, a very big strong badass Honda Odyssey, was rear-ended on I-40 a couple years ago. We're all okay, but still very scary. Don't text and drive, folks.
How do you eat cheaply and/or healthy while on tour?
We pretty much eat a Whole Foods salad bar lunch every day. For the cheap option, Sheetz does a veggie sub for $2.20.
How many strings do you break in a typical year? How much does it cost to replace them?
I play double bass so I don't really break strings. That works out well for me because a new set runs $200.
Where do you rehearse?
We don't have a go-to space. It varies month to month. Our last one was a wedding venue barn out in the country in Chapel Hill. Big and open and hot. We frequently had to take a weather break – while a little rain on a large tin roof is soothing, a lot is deafening.
What was the title and a sample lyric from the first song that you wrote?
The first song I can remember writing was called "What Can I Do". Its chorus repeated over and over "What can I do but run away from you." Feelings are hard.
That was followed up by a song called "Tongue of Cornelius" that my high school band Quake wrote. Memorable lyrics included:

tongue of cornelius looking at me like tricky dick in his grave
flapping heavy like raven's wings tryin' to make it home in the rain
That was the coolest band I was ever in.
Describe your first gig.
The aforementioned band Quake set up all of our gear to run through the drummer's Dad's Bose speaker in the singer's backyard on a stage we "borrowed" from our high school. Invite went out and a few degrees of separation all showed up with Busch Ice in hand. I'll never be as cool as I felt that night.
What was your last day job? What was your favorite day job?
I still do odd jobs for a bit of cash, but my last full time job was as a whitewater kayaking guide. It was also by far my favorite day job.
How has your music-related income changed over the past 5-10 years? What do you expect it to look like 5-10 years from now?
We graduated from UNC and decided to go all in. So for the past six years it hasn't been in proportion – it's still pretty close to 100%. But it's gotten a lot easier. We're not raking it in, but it's gotten a lot more comfortable than the pittance we first set out with. Hopefully in 5-10 years it's just a bit more and a bit more stable. Music is a totally viable career if you can weather some slow months.
What one thing do you know now that you had wished you knew when you started your career in music?
The best thing you can do is to constantly be evaluating and reevaluating your decisions and industry norms. So continuously ask yourself: Is this song/lyric/statement/post honest? Is my craft evolving? In what direction is it evolving, and do I want it to go that way? Do my tours actually make me money, and does that matter to me?
There are no wrong answers if you're being honest with yourself. Doing that and being conscious of what you're doing and why you're doing it is liberating and essential, because the only real reason to make a career in music is because you want to.