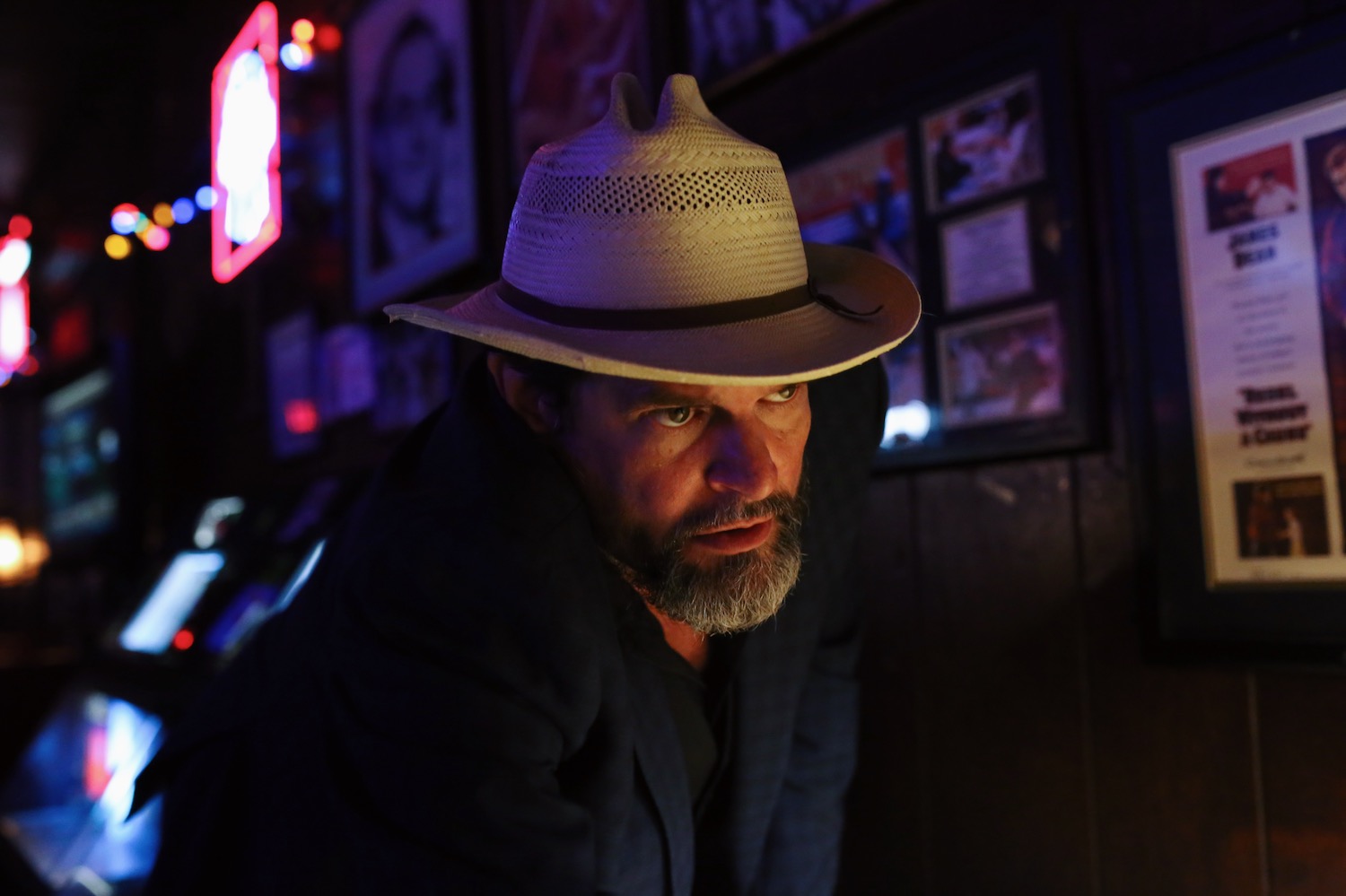 Tell us about your tour vehicle.
I travel with my wife Amy LaVere. She drives her second Chevy express van. The first one retired after 300,000+ miles and the new one is getting up there.
How do you eat cheaply and/or healthy while on tour?
We are vegetarians, mostly vegan, so we have coolers in the van and often have cooking supplies such as crock pots etc. We always have coffee paraphernalia.
It's very important to really create a proper rider. Half the food from deli trays at concerts is thrown away. It's important to ask for what you want and will use.
How many strings do you break in a typical year? How much does it cost to replace them?
I never break strings. I change them once a year. It's only about $30 for changing needed strings on certain guitars.
Where do you rehearse?
We prepare tours at home. My favorite experience rehearsing was with David Baerwald's band, the New Folk Underground, in LA. We got to listen to the Beastie Boys down the hall preparing for their tour with live instruments. I spent a lot of time listening through the walls.
What was the title and a sample lyric from the first song that you wrote?
Lyric: I was blind but now I see, you came around to make a wreck out of me.
14-year-old boy, I was. It actually ended up being on the Continental Club live record in the mid-80s.
Describe your first gig.
First gig that I remember was with my brother, myself, and Richard Elizondo at the Scoot Inn in East Austin, a cool Mexican hang out dive bar at that time in 1977 or 78. Richard came from Westside San Antonio in the Doug Sahm gang. He lived with us & Speedy Sparks, a Texas Tornado. Richard drank Schlitz and called it "happiness." He'd acquire our lunch money to stay home from school and practice.
What was your last day job? What was your favorite day job?
I never really had day jobs. My day job for years has been sitting many hours in a van, the hardest part of touring.
I also used to help remodel spaces with my friend T-Bone, my old buddy from the Horseshoe Lounge. He had a bum leg and needed help doing certain things. He would recruit people from the bar as opposed to hiring people from Home Depot parking lots. He grabbed us at times from the Shoe to help him on projects.
I taught a program at the University of Texas on writing songs at one point and I also taught kids at a music camp once.
How has your music-related income changed over the past 5-10 years? What do you expect it to look like 5-10 years from now?
I think my income has improved for a while since my wife and I have been traveling as a duo and tour continuously.
I hope that it gets back to normal at some point. I hope the studios keep hiring me once opened and local gigs start happenIng and big gigs out of town provide some paydays and crowds reshape themselves for events. We should be OK.
What one thing do you know now that you had wished you knew when you started your career in music?
One thing I learned, and find to be so pleasing, is that early in my career I had a lot of heroes that weren't given their due. Now, decades have passed and most of my favorites have been recognized and that is beautiful! Powerful work will find the ears of those with great taste.