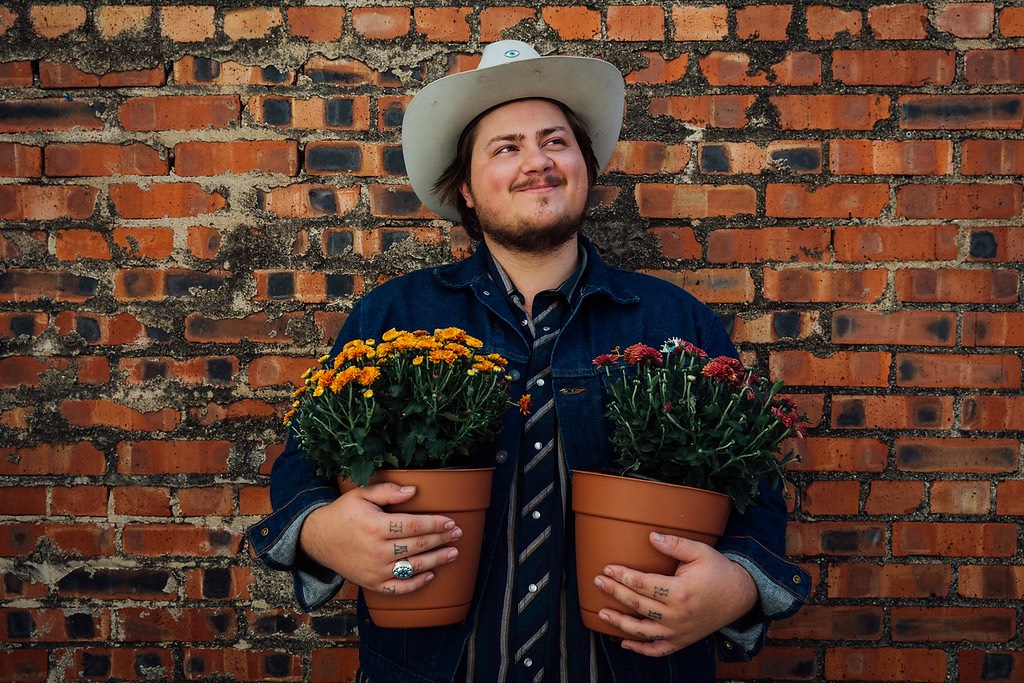 Tell us about your tour vehicle. Any notable breakdown stories?
We travel in a 90's Chevy van. It's been very well taken care of, so we haven't had any issues with breaking down. Before this van, we were kind of traveling in whatever vehicle we could borrow, or make due with. We were riding in my drummer Will's pickup truck, and the wheel caught on fire. We were stuck in Arkadelphia Arkansas for a couple of days until we could get it fixed. Luckily ol' Will is a knuckle buster.
How do you eat cheaply and/or healthy while on tour?
Still trying to figure out how to do that when I'm not on tour, too.
Vegetables? Water? It's easy to eat easy. Sometimes that's all you can find. I usually try to carry some canned goods with me, or peanut butter. Get back to me later on this one.
How many strings do you break in a typical year? How much does it cost to replace them?
Haven't broken a string yet.
Where do you rehearse?
I don't have a rehearsal space at the moment. We don't rehearse that often actually, because we're playing so often. And when we're not playing, we're usually pretty busy doing non-musical things. I'm a leather worker, and a part-time songwriter.
What was the title and a sample lyric from the first song that you wrote?
The first song I wrote is called "7 Come 11". "I rolled into town, and I laid my money down, on a game that was made to lose. Everything I have, I can carry on my back. I don't want nuthin' I can't use."
Describe your first gig.
I honestly can't remember the first show I played. It might have been at The Grotto (now closed) in Fort Worth. They turned it into a fast food restaurant.
What was your last day job? What was your favorite day job?
I've had a lot of day jobs, but I'm pretty proud to say that I've been making a living off of my music for about 7 years now.
I think the last one I had was washing dishes.
How has your music-related income changed over the past 5-10 years? What do you expect it to look like 5-10 years from now?
Money comes and goes. The thing that's worth the most to me is being able to connect with people through music. I've never been great at that without it. I've been fortunate enough to meet a lot of great people out on the road, and in 5-10 years I hope I'll have enough friends to fill a football stadium. That's where I see myself.
What one thing do you know now that you had wished you knew when you started your career in music?
I wish I'd started playing music earlier. I picked up a guitar when I was 18, and started writing at 20. I wish I'd have started a lot sooner. I might be a little better off now.