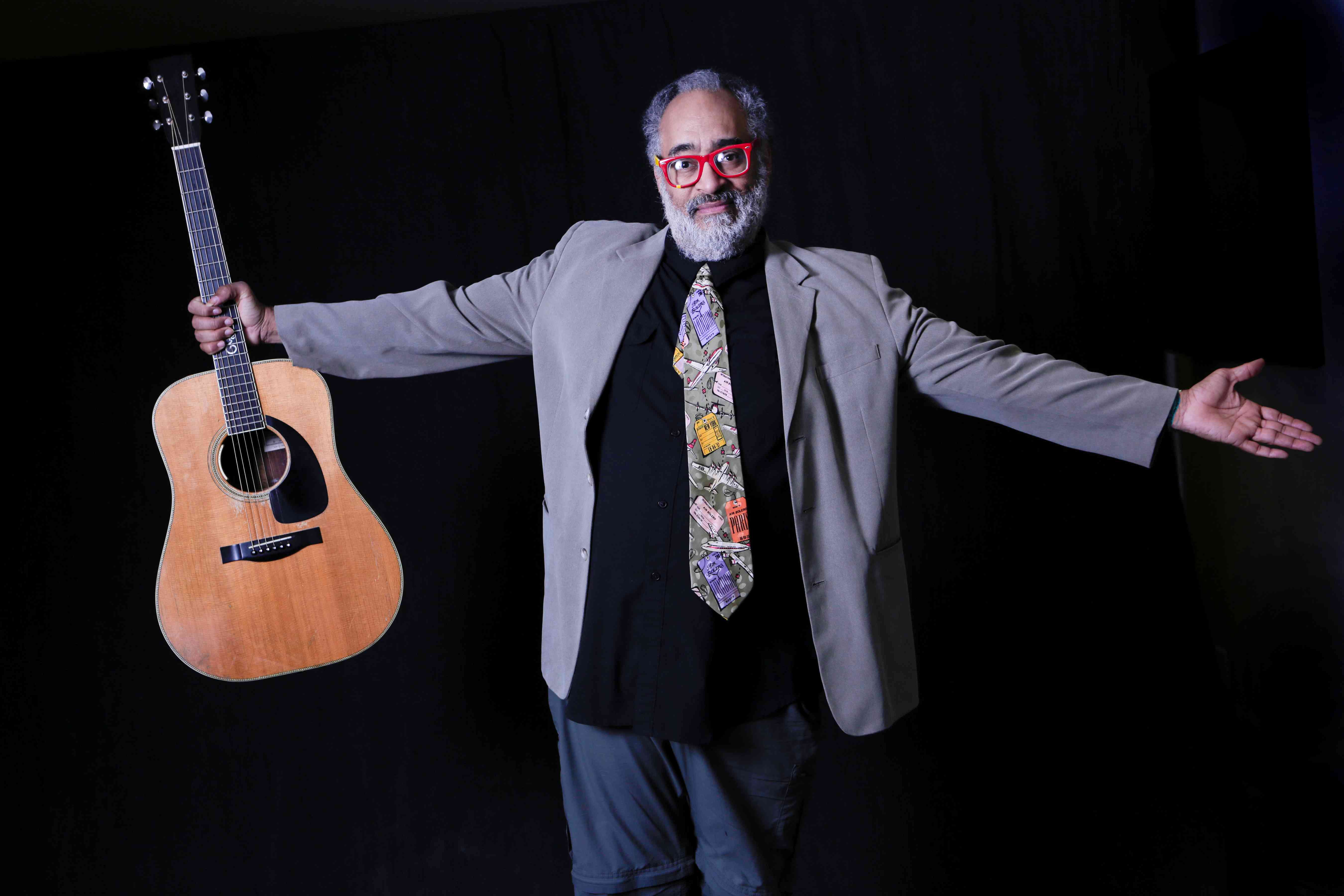 Tell us about your tour vehicle.
I drive a 2014 Dodge Caravan with a transmission having only 50K miles on it please don't ask about the first one (transmission) thank you. 102K miles, all mine.
Any notable breakdown stories?
What did I ask you earlier, Mayer? Dammit…. One day driving back from Western NY (I live in the Boston area) this thing started a clanking and a clunking and changing gears (sounds like a friggin Raffi song…) so I drove it directly to my dealer in what amounted to first gear, despite needing to get home to let my dogs out. I didn't get it back for 2 weeks, during which time I drove about in a rented Corolla or some such vehicle…
How do you eat cheaply/healthy while on tour?
Chinese Buffet, Impossible Whoppers, Subway, all without bread or rice if I am chasing about the low-carb thing, which I should do….Also, it's in my rider for the gig promoter folks to come up with something for me for dinner. Generally gigs are great about this and find me wonderful this and that stuff like Chinese food, vegetarian burgers and salad, and healthy sandwiches. OK. I know. I'm a creature of habit.
Plus I'm allergic to enough stuff that I have to head towards being slightly narrow in my selections….
How many strings do you break in a typical year?
I generally don't play hard enough to actually break strings – but now you have probably jinxed me a bit…. so maybe one a year…
I buy a pack at a time, never singles. They're bad luck. So I'll but 3 – 4 packs of strings at a time at about $12 per pack. Hell yes, I write them off too…
Describe your rehearsal space.
It's my office. Basically a bedroom with all media stuff, guitar, bed, window, albums to the ceiling, (CDs are in the basement but downloaded to iTunes. Shush. I'm old). It's also my bedroom so the craziest thing happening in here, at my age, is apnea…
What was the title and a sample lyric from the first song that you wrote?
Dear Jesus in a Jeep are you really asking me this? OK, it was called "Wishing Well".
"Hey wishing well
Nothing to say but kaplop when my money drops…"
or try "I Didn't Know Her Name"
"I didn't know her name
But I loved her just the same
I thought I'd found a friend
In that ol' girl"
I warned you.
Back story – I went to Connecticut College New London, CT and managed to pull off a degree in biology sans any honors whatsoever. I took 2 classes with a professor who would later be US Poet Laureate – William Meredith. But at this point, 1976, to my Philly raised working class self, he was just a demanding old White guy. First class with him was first semester sophomore year, and it was a prose/short story writing class. I did really well, like a B, imaginative, comic, and such. My actual writing and syntax were pretty fair. At the very least this man knew that I could cobble together material enough so that I didn't waste his time when he went to read my assignments. The next semester was a poetry class. However, I had just been given a guitar (everyone else had one – it was a mostly White liberal arts college in the middle of the '70's so that was de rigeur to just fit in) and I thought me and my fledgling few chords and jaunty melodies and poetry – like the screed you saw above – would be a welcome lift to what I saw as his droll, recitative classes.
He took me into his office at semester's end and told me he was failing me but would put a "D" on my transcript, because "as a professional (he) was compelled to do so". Truth was I hadn't done the key thing he had asked us all to do, and that was to make poetry a concentrated, selfish, after-study activity. That's all he asked for a B. A's were earned by the brilliance of the work that was handed in. It was really a simple class, the brilliance was if you wanted to be so in it.
Imagine, if you will, someone doing a biology experiment where they had seedlings on a record turntable, under the record spinning 24/7, spinning at 33 1/3 rpm to see if they sprouted straight up or outward with centrifugal force. It's as silly as that, what I did.
I agreed to his assessment of my work, apologized for letting the guitar take over his directive, and begged his forgiveness for my seemingly wasting his time.
If only he could see me now. Big in the music business like a barnacle is big in shipping…
P.S. The turntable thing? Yep. I got a B- for that, however, as Dr. William Niering thought it was an "inventive use of materials at hand", so I guess it's officially a pretty lame metaphor…
So, what was the question?
Describe your first gig.
Oh dear. Fall of 1979. It was at a rehab center. Mic on a straight stand. Guitar had a suction cup pickup. Jimmy Buffet, James Taylor, and badly done Stevie Wonder tunes… about 10 – 12 tunes altogether. Oh dear. Flashback.
What is/was your current/last day job?
Multicultural arts facilitator in some Boston area public schools – that ended in 1990. My favorite day job was Line cook at 33 Dunster Street in Harvard Square, Cambridge in the late '70's.
How has your music-related income changed over the past 5-10 years?
With the demise of the CD, but the increase in the bottom line take resulting from my current name recognition and subsequent runaway fame, it's about the same….😑
What do you expect it to look like 5-10 years from now?
Yes.
What one thing/fact do you know now that you had wished you knew when you started your career in music?
To pay close attention to the melodies of the great writers and imitate that first, know those melodies cold, long before putting one's own spin or improvisation over the music. Hank Snow, Bach, Gershwin, Billy Strayhorn, Lennon & McCartney, Laura Nyro. These folks slaved over those melodies. Their genius rules the day before, during and after your musical tenure on the planet. Your own scat-take on their genius must be earned and only after "cleerly capabelling" what they did first.