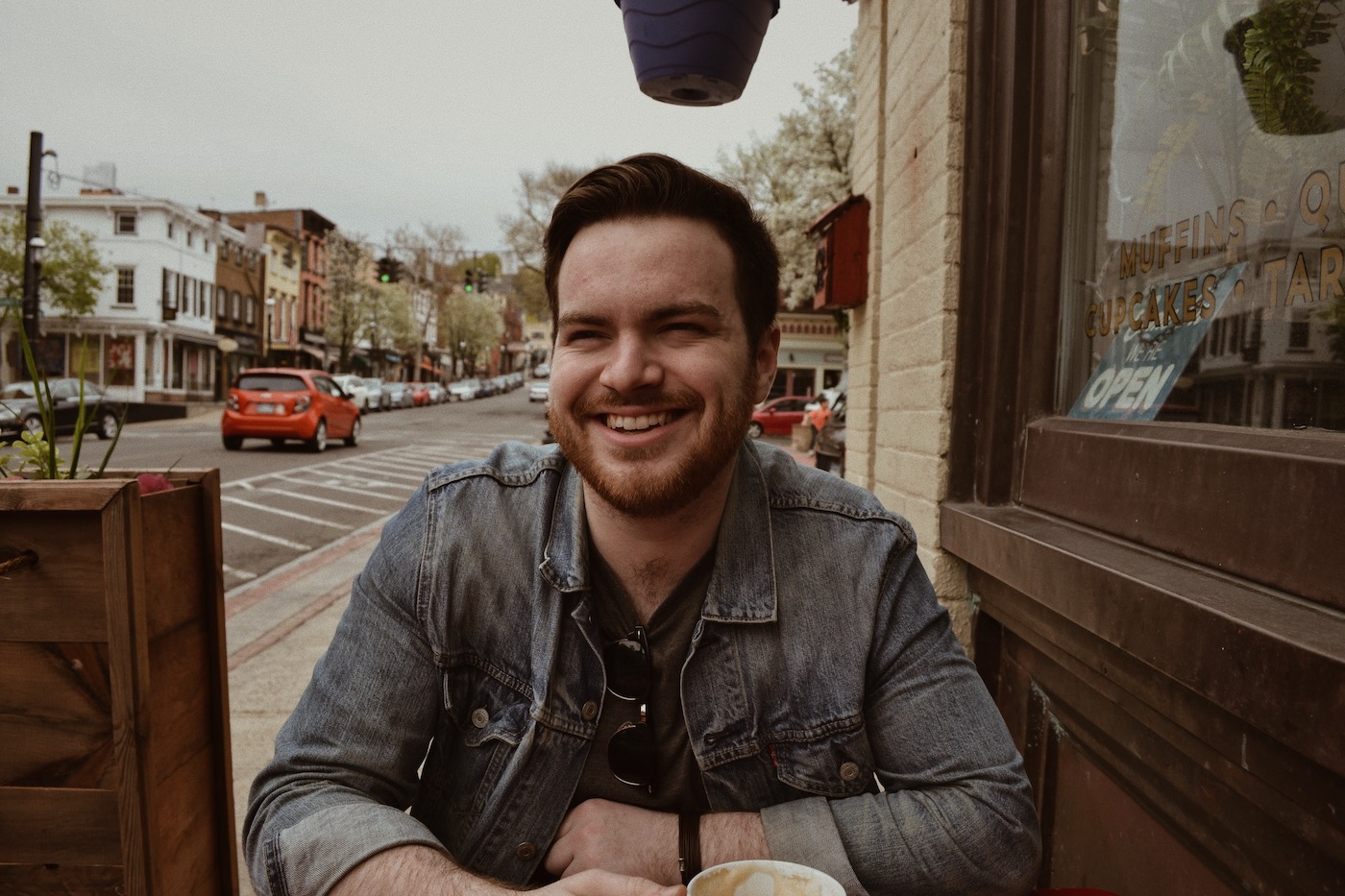 Tell us about your tour vehicle. Any notable breakdown stories?
Picture the old grey Honda Odyssey (minivan) your neighbors can never get rid of regardless of the lack of hub caps, the 235,000 miles it has, and the hood that never quite latches down. That's my tour van, and despite it looking terrible on the outside, it feels like home. Last summer I converted the back of it so now I can camp in it when I'm on tour. One time I stopped by a garage in New York state for an alignment at the beginning of tour and I was informed I had a broken axle… Made it through the rest of tour just fine though!
How do you eat cheaply and/or healthy while on tour?
Keep the cooler stocked! Cold cuts, Ziploc salads, and granola bars. That'll keep you running and driving past the McDonalds at every exit.
How many strings do you break in a typical year? How much does it cost to replace them?
Until this year I had never toured with a backup guitar and rarely an extra set of strings, so I change them anytime they start to feel dead (usually once or twice a month depending on the tour). When I'm home though I'll avoid changing strings until I can't make it sound better with EQ. It's not usually more than $12 for a set, sometimes as little as $7 depending on the town and the shop. One of my favorites is Vig Guitars in St. Paul, MN. They carry the right gauge of John Pearse strings.
Where do you rehearse?
I usually rehearse in my living room, no crazy stories from there. I'm currently building a studio in an old horse trailer though and that may take over as the rehearsal space soon.
What was the title and a sample lyric from the first song that you wrote?
I think it was called "Outlaw in Town". Only two chords, E minor and A minor, and I'm pretty sure the hook began with "An outlaw came into town / The sheriff saw him and shot him down".
Describe your first gig.
I played the back room of a local coffee shop in my grandmother's town in upstate, NY. I wasn't very good but she got around 50 of her friends to come out and they packed the room. They were all insanely supportive and it's still one of my favorite gigs to date.
What was your last day job? What was your favorite day job?
I've been a live sound engineer for the past few years on top of touring and performing. It's been an amazing job and has kept me working in the industry and working with some incredible venues. Other than that I've done some fence painting.
How has your music-related income changed over the past 5-10 years? What do you expect it to look like 5-10 years from now?
It's changed a lot for me, going from being something a little extra at first to being a large part of my income now has been crazy. Because of COVID I've been building online income through personal livestream concerts and my Patreon page. I see that continuing to be part of my income in the future and adding to what I make when I'm touring.
What one thing do you know now that you had wished you knew when you started your career in music?
Don't take it so seriously. Put 120% into everything you do but it's really important to put it in perspective and enjoy everything while it's happening.