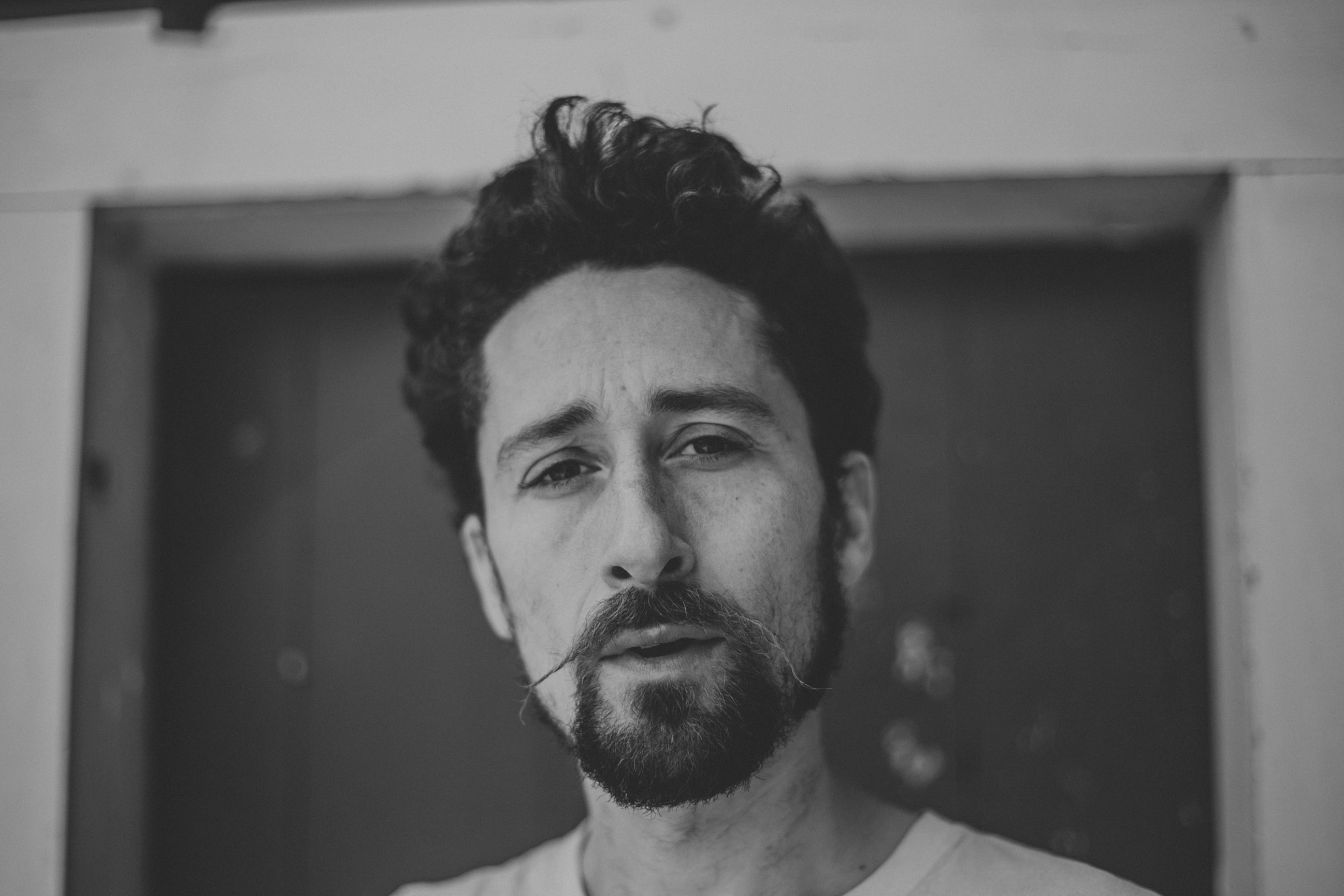 Tell us about your tour vehicle. Any notable break-down stories?
I've got a transit van these days that I put about 50-60,000 miles on per year. I guess I've had it about two years. I built a little bunk in the back for sleeping and a bench for visitors because I like to have people over sometimes.
Luckily the breakdowns with this one have been limited to a couple flat tire incidents, however, one of those incidents was around midnight in rural Maine. It was the first flat I'd had with this van and I quickly found out that the tire iron was stripped and wouldn't loosen the lugs. So I drove it a little ways on the flat, just enough to get cell reception, and called triple A. It took them 3 and a half hours to make it out to me so I sat there listening to the radio till the battery ran down. Got home just after dawn.
How do you eat cheaply and/or healthy while on tour?
It's tough because the highways in this country are food deserts, but when there's time and opportunity, I'll try to hit up a grocery store for snacks. If not, I just pretend that gas station nuts and string-cheese are health foods. Relativity strikes again!
As for cheap, I used to park and sleep in hotel lots then cruise in for the continental breakfast. Free, but awful. Now I tend to spring for the veggie omelet at a local greasy spoon. I've gotten so fancy.
How many strings do you break in a typical year? How much does it cost to replace them?
I don't break strings too often, but when I do it's always at a really inopportune moment – like halfway through the first song of a set at a big festival or something. I've taken to replacing strings about every 10 shows or so to avoid breakage. More in summer because of the sweat. It's seven or eight bucks a set, so I guess I'm spending about 150 bucks a year on strings, give or take. Wait, are you trying to trick me into making a budget? Stop it.
Where do you rehearse?
My rehearsal space is a room in my house filled with lots of little odds and end that I've collected over the years. It sort of doubles as a workshop for my tinkering habit. The main peculiarity of the space is when I'm rocking out and something breakable shakes off a shelf and get showered in broken glass mid-practice.
What was the title and a sample lyric from the first song that you wrote?
Um. Do I have to? OK. Technically, the first song I wrote was called "Echo Lake Inn" and the entire song went "Echo Lake Inn, Echo Lake Inn, We all have things to doooo." [repeat till satisfied] I think I was about 4 years old.
But the first song as/for The Suitcase Junket was "Never Leave, Let Me Be". "I wonder what the world will make of us, I wonder if we'll travel well by bus, I wonder whether time will let us be, but I realize I'm only wondering"
Describe your first gig.
I don't really remember the specifics, but I'm sure there was that heady mix of fear, anticipation and adrenaline that add up to what is insufficiently described as "nerves." I played in public quite a bit as a kid, at piano recitals and such, but there's nothing like getting up in front of a crowd of people to sing songs that you've written yourself for the first time. Terrifying.
What was your last day job? What was your favorite day job?
I worked as a farm hand and a house painter before the music took over. I liked those jobs because you could let your mind wander while working.
How has your music-related income changed over the past 5-10 years? What do you expect it to look like 5-10 years from now?
I've been doing music as my full time job for about 10 years but it's only been the past two or three that I didn't have to stress about money month to month, which has been pretty amazing. (I should probably knock wood here, it being a fickle business and all.) The bulk of the income has always come from playing shows; a combination of door money and merch sales. In the beginning it was mostly merch. CDs used to be my bread and butter, but they seem to be on the wane. Nowadays the door money has caught up to and surpassed the merchandise.
Five to ten years from now? Regardless of how people are listening to their music, be it streaming or vinyl records, my hope is that they'll still want to come out to experience live music and buy a memento of some kind. So I guess I imagine it'll be pretty much the same, but maybe more? More would be ok with me.
What one thing do you know now that you had wished you knew when you started your career in music?
I think the one fact I wish I'd realized earlier on is that you've really got to do every aspect of the job yourself in the beginning and kind of treat your artistic career as a small business. Starting off I think I was sort of waiting around to be "discovered" or something. Which is pretty comical when I think about it now, I mean, in 2008 most labels were folding and rural Western Massachusetts wasn't exactly a harvesting ground for hot new talent. Still, I thought that eventually if I kept writing and performing people would realize and appreciate what I was up to. In a broad sense it was true, but there was a lot of other less interesting, less glamorous grunt work that really helped get the project off the ground.