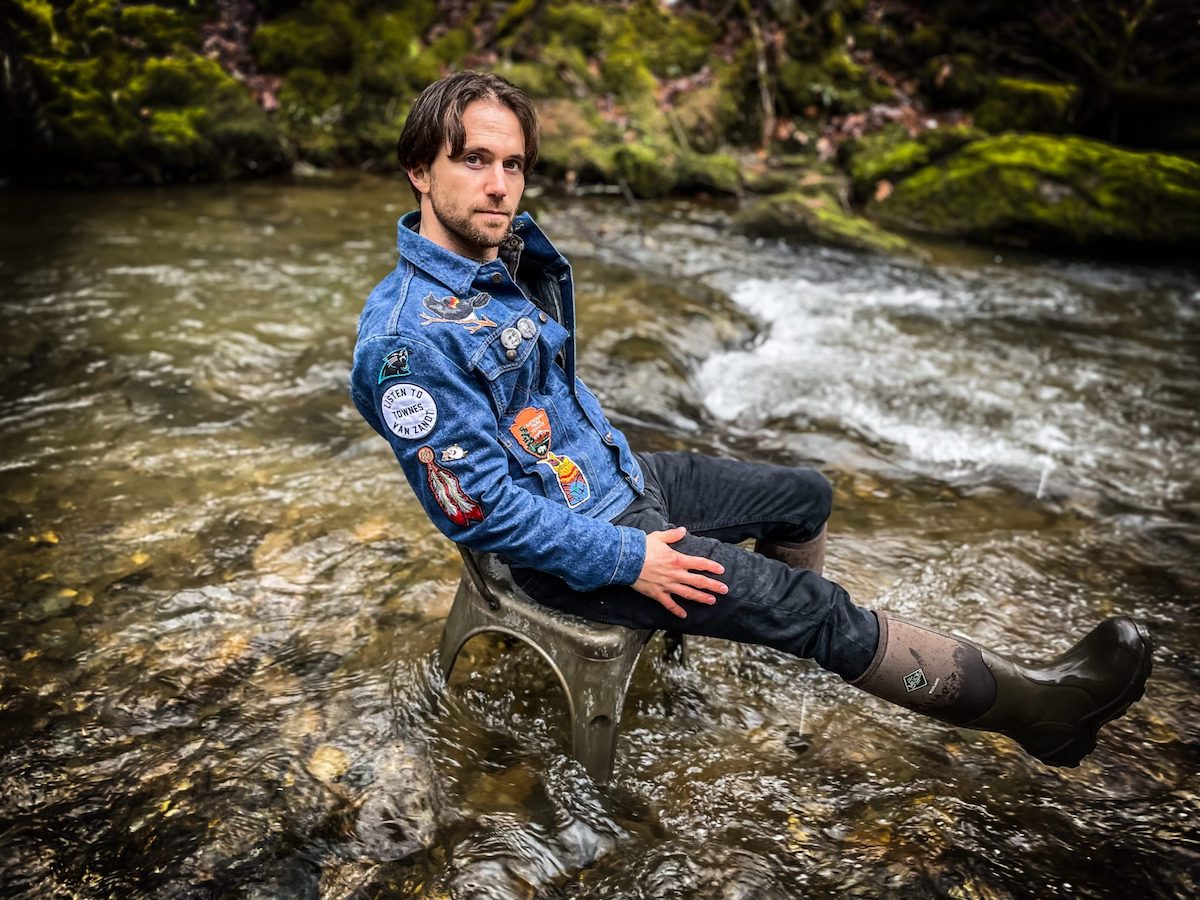 Tell us about your tour vehicle. Any notable breakdown stories?
I've toured in a wide array of different vehicles. The tour vehicle that I've toured the most in was my 1991 Ford Airstream 190 camper fan. It had 80,000 or so miles on it when I sold it last year. As for repairs, I had to replace the fuel pump, and have the transmission tuned up a couple of times. The most memorable break-down story was a blowout just outside of Asheville, NC. The van was pretty heavy so the sound of the tire exploding was really shocking but we got the spare on and made the gig!
How do you eat cheaply and/or healthy while on tour?
This is very hard to do but I try to seek out clean eats when possible and avoid fast food at all costs (pun intended). As for cheap food, I've found a grocery store is the best bet most of the time.
How many strings do you break in a typical year? How much does it cost to replace them?
As a rhythm guitar player, I rarely break strings (knock on wood). So I'm usually just replacing them every show or two and they cost around $12.
Where do you rehearse?
I rehearse with my band here at home in Boone. No crazy experiences to be spoken of but I love catching up with the band and being able to share some good laughs in the living room.
What was the title and a sample lyric from the first song that you wrote?
I can't remember. I've been writing songs since high school and the ones from back then all run together. Luckily I didn't record anything in the opening stages of my songwriting career because I doubt they were any good haha.
Describe your first gig.
A friend and I played a field day event at our high school. It was mostly covers and I remember being so nervous that I barely said a word between songs.
What was your last day job? What was your favorite day job?
My last and favorite day job is working at vaccine clinics in western North Carolina. It feels good to have a hand in vaccinating our communities.
How has your music-related income changed over the past 5-10 years? What do you expect it to look like 5-10 years from now?
My music income definitely took a significant hit due to the pandemic. I remain optimistic that as things continue to get back to normal and more folks get vaccinated that more live show opportunities will be there and that fans will be more prone to buy tickets and gather at venues.
What one thing do you know now that you had wished you knew when you started your career in music?
There's not one thing that I wish I would have known but I do wish that I would have done a better job at networking earlier on. In the music business it takes more than talent to get to the next level and relationships/networking can be the factors that really get someone to the next stage in their music career.