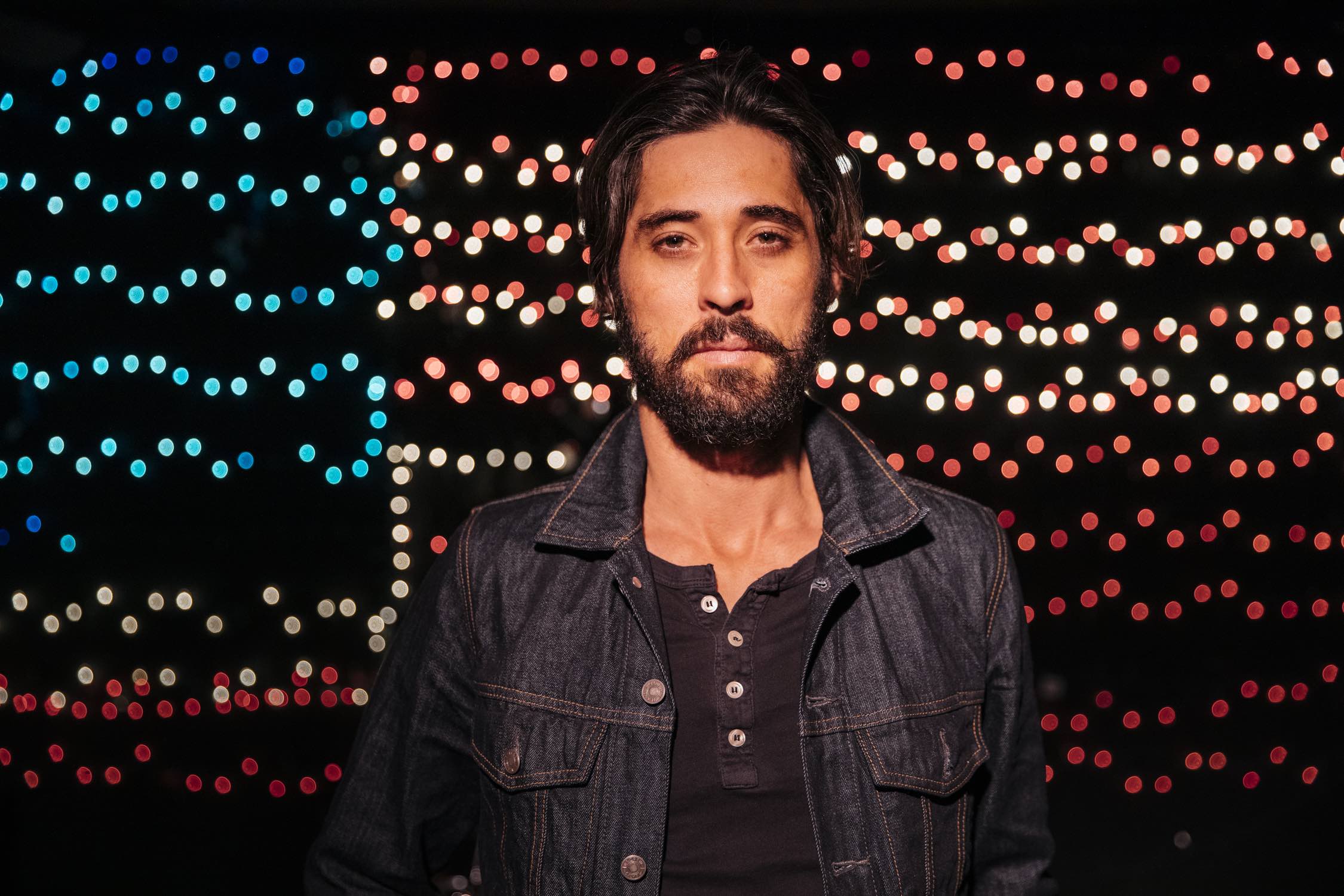 Tell us about your tour vehicle.
My first tour vehicle was a 1995 Chevy Suburban. We put over 200,000 miles on it, replaced the transmission three times and drove it until the wheels fell off. The last breakdown happened just a few miles east of Nashville, Tennessee. I had just got a deal with Lost Highway Records/Universal and we were actually on our way there to sign the paperwork. I remember spending the last dollar I had on getting that thing towed into town. The next morning I signed the record deal and went and bought us a 15 passenger Ford Van. The van was a total beast and it carried us and all of our gear to many roadhouse bars and clubs across the country for the next few years. If I hadn't rolled it off the side of a mountain in Montana I would probably still be driving it today.
How do you eat cheaply and/or healthy while on tour?
Staying healthy and eating well are always a challenge on the road. Truck stops and fast food are usually the only options for late night food after a show unless you had time to hit up the grocery store for peanut butter and jelly. Many venues order pizza for after-show food but you can only eat pizza so many times in a row. If you're lucky you might find an apple at the truck stop. If you're lucky.
How many strings do you break in a typical year? How much does it cost to replace them?
I try to get at least 2 to 3 gigs out of a set of strings. A pack of strings costs about 10 bucks. On a longer tour we sometimes buy bulk rolls but I'm not sure if they are actually cheaper. I know different string brands do artist discounts so that helps when going through a lot of guitars on a longer tour.
Where do you rehearse?
We always kept a few acoustic guitars in the van and would rehearse while we drove down the road. It would get crazy whenever the driver was playing drums.
Now I rehearse in my little home studio and when we want to run through the whole show we rent a rehearsal space for a day. On tour we still rehearse in the back lounge of the bus a lot.
What was the title and a sample lyric from the first song that you wrote?
The first real song I ever wrote was "Southside of Heaven" and one line in there is "money can't buy my soul, cause it comes from a hard earned place."
Describe your first gig.
My first gigs were at a place called the Waterhole in Stephenville, TX. It was little bar on a 9-hole golf course. Some friends talked me into playing a few songs for the owner one night and he offered me a weekly gig to play every Wednesday for tips and beer.
What was your last day job? What was your favorite day job?
One of the last day-jobs I had was working for Disney World in Paris. I played a cowboy role in Buffalo Bill's Wild West Show.
What one thing do you know now that you had wished you knew when you started your career in music?
I can't really think of anything specific that I know now but did not know before. I don't really have many regrets as the windy road that I took brought me to where I am today. I guess the one thing I would have liked to have figured out earlier is to make a connection with the crowd when I'm playing live. I used to pull my hat down and just play the songs and the more I have actually opened up, looked out into the crowd, and talked about where the songs come from and what they mean to me, the more rewarding it has been to play the tunes live. Ultimately that's what music is all about, the connection you make with other people. And when I started out I guess I did not have the confidence yet to seek that connection. But the more I open up, the more comes back from the fans and it's a beautiful thing.