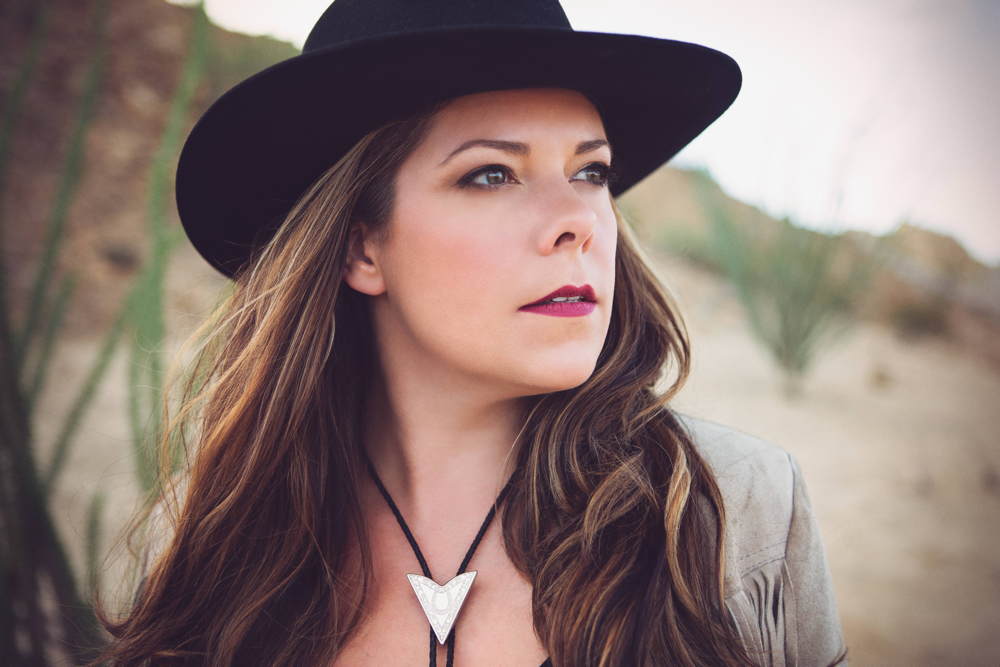 Tell us about your tour vehicle.
My tour vehicle at the moment is a 2012 Chrysler Town and Country minivan. I bought it mainly for the heated seats and automatic starter (I'm Canadian). It's got stow-and-go seats which is convenient for touring because when a seat is up and in use, I can store my hats in the storage pod (seriously though, traveling with hats is a conundrum). It's currently got 87k miles on it, which means I've clocked 3k miles per month, every month, since October of 2018. The ABS light on my dash 'bings' at me now and then but I'm putting off that repair for as long as I can, luckily it's no biggie.
I haven't had to do a ton of work to it yet; she's treating me well. I seem to be a magnet for rocks on the highway though so there's a little crack in my windshield but it doesn't obstruct my vision so I'm holding out for that one too. There's a DVD player in the van that I've never used but I travel with Dr Seuss' How the Grinch Stole Christmas (the OG cartoon) just in case I need it. I did tour in a 27-foot RV for a summer with my dog but it was really expensive on gas and a bitch to get in and out of cities so I went for the humble soccer-mom van instead.
How do you eat cheaply and/or healthy while on tour?
I normally carry a cooler in the van with ice packs, which helps us be able to eat healthy. Hummus, veggies and crackers are a staple as well as granola bars. Summer touring is great 'cause you can grab a basket of peaches or other fresh produce along the way. I always travel with a cutting board and a knife.
I'm a total foodie though too, so if there's some local amazing restaurant, I'd rather spend a bit of money on a good meal than to have FOMO about it.
How many strings do you break in a typical year? How much does it cost to replace them?
To be honest, I don't change my strings as much as maybe most people do. I played Elixir 10's on a Larrivée for many years which I found to be too bright for the style of music I'm playing now so I bought myself a 1974 Gibson J45 from Fanny's in Nashville (a guitar I had been dreaming of for a while). It has a much fuller bottom-end sound and I like my strings a little dirty ("I don't need to change my strings cuz the dirt don't hurt the way I sing" -Sturgill Simpson). I used to bust a string every show with that Larrivée until I realized it was the nut on the headstock giving me grief so I had a new one made out of bone which solved the problem. I probably break less than 5 strings per year now that I play heavier (12) gauge strings on my Gibson.
Where do you rehearse?
I often rehearse at Rehearsal Factory on Geary Ave in Toronto. The staff are lovely and the rooms are great but the most interesting part of rehearsing there is 'running the gauntlet' of hearing different styles of music on your way down the hallway to your studio. It's like walking through the worst festival ever.
What was the title and a sample lyric from the first song that you wrote?
Oh my gawd. Really? It's so terrible. I feel like I need to explain: I went to Australia at 21 years old to spend a year traveling, which turned into seven. In my first year, I learned to play guitar as well as learned to surf. Every day while I was on the Gold Coast, we'd go surfing during the day and grab a 6-pack of Strongbow cider on the way back. As a result of this, the first ever song I wrote included the lyric "Strongbow o'clock and the bar is open, a pop of the cap is the silence broken." It's cringe-worthy but it does have great sunny memories attached.
Describe your first gig.
The first proper gig that I got paid for was in 2006 at the Brass Pub in Kingston, Ontario and I was sure it was going to be my last. I had been busking around there and the owner heard me playing and told me to go in and tell the manager to give me a gig. They told me they had a cancellation for that same night and asked if I could play a 3-hr set for $75. I accepted, although terrified. And for good reason, as turns out the borrowed acoustic guitar I had been playing didn't have a pickup and I had none of my own equipment. The bartender and I struggled to plug cables in and turn the PA on and the shrieks and feedback that came out was horrific. It was a nightmare. Finally the bartender called a guy named Smitty who had been playing there for years to come help set me up and after that show they asked me to play every Tuesday as part of my own residency. I played mostly covers and slipped terrible originals in now and then.
What was your last day job? What was your favorite day job?
Music is my full time gig but when I'm not on the road I like to do landscaping with a contractor friend of mine. It's my favourite job: weeding, planting, mowing, pruning… it all makes me feel so grounded and that's exactly what I need after being on the road for a while. I do it mostly for the love of it but the extra cash is nice.
How has your music-related income changed over the past 5-10 years? What do you expect it to look like 5-10 years from now?
Five years ago I was getting ready to put out my first album: a French indie-rock record titled Débridée released in 2015. Luckily between touring that record and my most recent release (Fires, Floods & Things We Leave Behind, 2018) as well as satellite and radio play, my music-related income now allows me to pay all my bills from music alone. I'm hoping with more co-writes and a couple more albums that I'll be able to buy a hobby farm where I can have animals and grow all my own food. That's my goal.
What one thing do you know now that you had wished you knew when you started your career in music?
A part of me wishes I had known what a slog of self-doubt this path would be but I don't know if that would have changed my mind about this career. It's a gamble, we're hard-headed gamblers. I don't think you can change that about someone using "logic".