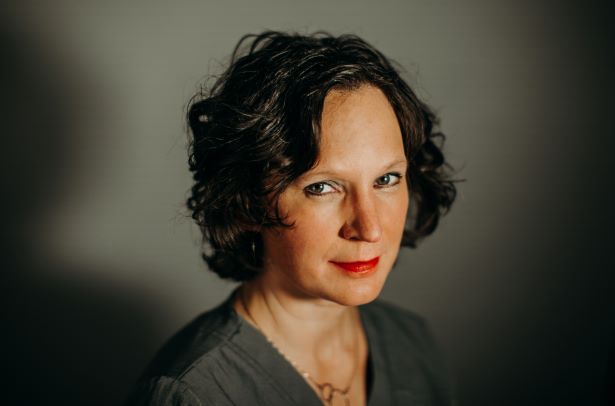 Tell us about your tour vehicle.
2010 Pontiac Vibe, 166,777 miles. I haven't taken the Vibe out too many places since the beginning of 2020 but she is a great road dog and likes to drive the highway. I think she still has a few good trips in her and hoping to get back out there later this year.
How do you eat cheaply and/or healthy while on tour?
It's always a challenge to eat healthy! I work 12 hour shifts as a nurse when not on tour, so I have a basic regimen of food that keeps me from getting 'hangry' and the same applies when I travel. Usually supplemented with coffee I stay on the sunny side and also try to explore local restaurants and cuisines. When in doubt, tacos usually work.
How many strings do you break in a typical year? How much does it cost to replace them?
Since I play violin and guitar I am usually buying quite a lot of strings. A set of fiddle strings is about $50 and I usually break a few throughout the year. They last a little longer than guitar strings but I also have sweaty hands so I destroy strings faster than most (Gross!) Also I have 2 fiddles that I use and 3 different guitars so my string budget can be a bit steep at times.
Where do you rehearse?
I just moved into a new house last month so I am revamping my rehearsal space. Last year I had a music room that got a lot of love and live-streaming became a thing too so it was a multi-purpose room that I shared with my musician husband as well. We definitely grew out of it this past year between adding gear for the streams and just spending so much more time at home. It did encourage us to make more music together so that was a great thing!
What was the title and a sample lyric from the first song that you wrote?
First song I considered 'finished' was called 'Everyday'
Everyday I fall from the sky
Everyday I think of reasons why
Everyday I put more miles on my car
Everyday I put more dreams in a jar
I'm going far, to the stars.
Seems like you'd like me
Like it might be easy
Seems like I'd never find you
But I was meant to find you… everyday
Describe your first gig.
I've been playing gigs since the 6th grade, so my first one was at the Old Stone Church in Cleveland Ohio in a string quartet, called the Coventry String Quartet. We played lots of concerts and events until we went to college. We even played the wrong wedding once!
What was your last day job? What was your favorite day job?
I'm a Registered Nurse at Vanderbilt Medical Center. I work in Palliative and Hospice Care on a specialized unit. It is my favorite nursing job so far because I feel like it is rewarding to provide compassionate care at the end of life. Lately I've been writing songs with some of my co-workers. Releasing them has also been special because I am so proud of this work we do.
How has your music-related income changed over the past 5-10 years? What do you expect it to look like 5-10 years from now?
This past year and the pause we took for the pandemic definitely reset some of my priorities for making income in this industry. Putting monetary value on my music to determine if it has been 'successful' is something I struggle with. Most of the money I make playing music get put right back into it to pay for recording, publicity, video production and merchandise. I have a song called 'Jealous Mind' that says 'breaking even is as easy as it gets' and, in many ways, I have been happy to break even, because that feels like a win.
In the future, I am looking forward to participating in events and on bills with other artists who are striving like I am to make art that is meaningful. Sometimes that means I play less shows than I did a decade ago because I want to prioritize quality over quantity. I am so blessed to know many artists who have become lifelong friends around the world. We have hung in there over the years and I feel the right to celebrate these bonds publicly! If we can make some money doing that (or at least break even) that's a bonus!
What one thing do you know now that you had wished you knew when you started your career in music?
When I first started touring, it was with a national act at the time called 'Luther Wright and the Wrongs.' Before that I'd always been in bands but wasn't sure I would have a 'career' in music. Suddenly I was in a van with my bandmates playing across the US and Canada with riders, hotel rooms, radio spots, massive festivals, all the things. That was my catalyst for writing songs and starting my career in music. I wish I knew that it wouldn't always be that easy.