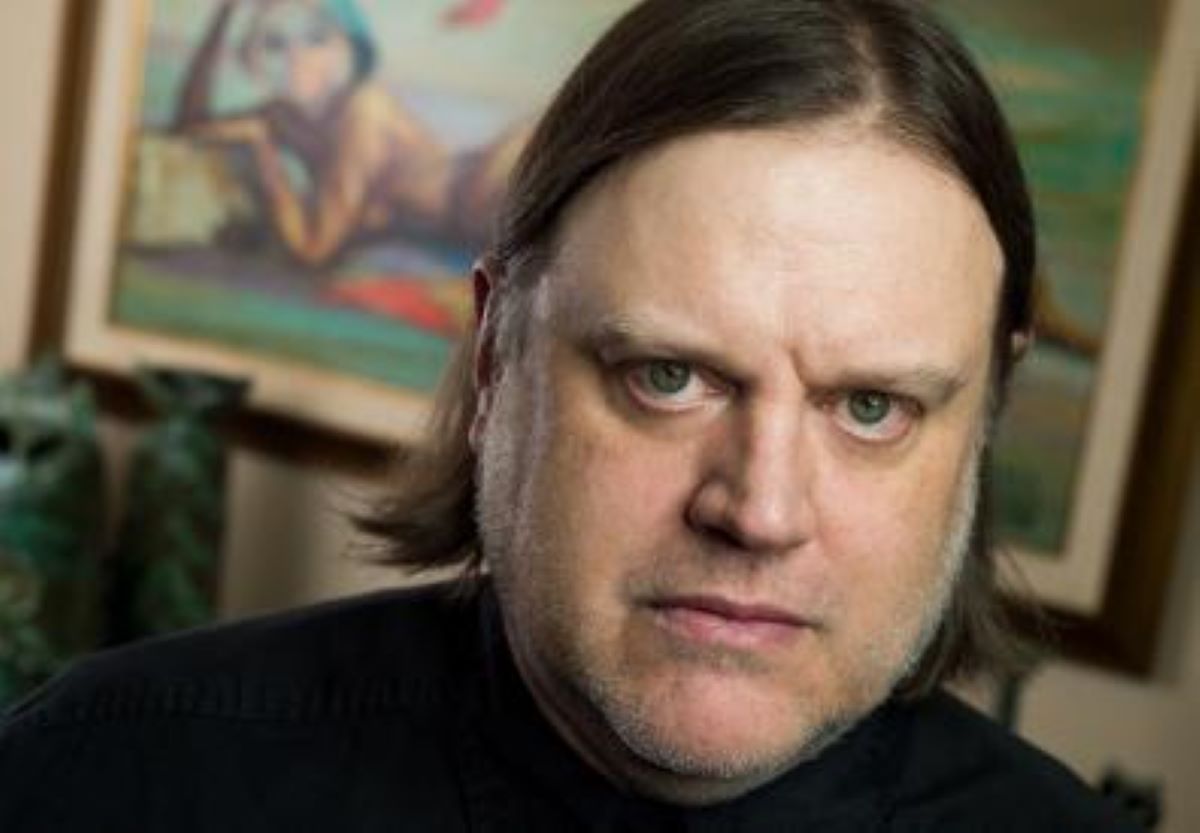 Tell us about your tour vehicle.
We tour in Mercedes Sprinter Vans that we rent from Bandigo. They sadly do break down from time to time. Really don't have any fun stories regarding that, it's always a huge hassle. I've never owned my own touring vehicle. The sprinter has room for seating 7 including the driver but we usually just have the band (4) and one or two crew. The gear all goes (barely) into a back storage compartment. We stay overnight at hotels. In the olden days we used to tour in buses, which allowed for overnight drives as they had bunks for sleeping. But honestly I prefer driving in the days and having a bed at night. When we toured more frequently in our heyday, we really HAD to use buses.
How do you eat cheaply and/or healthy while on tour?
Sometimes the clubs serve food or else they give us a buyout, usually 20 bucks each or so. If we eat sandwiches from the soundcheck rider for lunch, we can just about get by without spending any money. Healthy is harder, but again the rider can help with some fruit and veggies. The whole band also gets a 30.00 per day per diem which helps a lot.
How many strings do you break in a typical year? How much does it cost to replace them?
This is a good question. I find that certain guitars I break more strings on. Those usually go out of rotation from the road in favor of ones I don't ever seem to break them on. We try to restring every 4 shows or so anyway, just in case. As for the question. I don't usually break more than one or two strings a week. As for the cost, we just hit a guitar center with the road manager when we need strings or drum heads and sticks, and it goes on the tour budget.
Where do you rehearse?
This sounds crazy but we really almost never rehearse. We all live in different cities, so if there's anything to learn we each do it on our own, then play anything new a few times in soundcheck before adding it to the set. We've been together a long time!
What was the title and a sample lyric from the first song that you wrote?
I honestly could not tell you the first song I wrote or it's lyrics. I probably didn't even play it for anyone, whatever it was.
Describe your first gig.
I played bass with the stage band in 5th or 6th grade, next up was probably a junior high performance of "Carry On My Wayward Son" by Kansas, with the Olson brothers and Ricky Cowling. I just played bass, but hey it's kinda like lead bass on that song.
What was your last day job? What was your favorite day job?
My favorite day job was probably selling fireworks at a big stand in the parking lot of Treasure City, sort of a Target type store in Lincoln Nebraska where I grew up. It was low pressure and a lot of goofing around after we got off work.
But I also loved working at a musical instrument store called Deitz Music after school and on weekends, once I was 16 and could drive. I cleaned and restrung all the guitars periodically, and tuned them every day. It was while working there that I first had access to a lot of music gear, including my first 4 track cassette multitrack recorder. That's how I learned to write music, playing and singing with myself in headphones, making very sure no one could hear me.
In college in Athens, Georgia I got free lodging and a monthly salary for the job of caretaker at a huge ancient haunted antebellum mansion run by the Junior League Women's Club in Athens. They had truly huge crazy parties there and I had to clean up after them, as well as care for the huge lawn etc. but that was really my last day job, which I left in May of 1985 when I moved to New York City, where I was signed to Columbia Records that year at age 20.
How has your music-related income changed over the past 5-10 years? What do you expect it to look like 5-10 years from now?
It's really been harder and harder to make as much money over the years as the record business sort of imploded and I've gotten older. I make my records myself which is a lot less pressure than the old days on labels with real money. By far most of my income is from touring these days. But there are other places including from publishing, modest record sales and streaming online to get a little income, as well as crowdfunding.
What one thing do you know now that you had wished you knew when you started your career in music?
The most important thing, I think I DID know. It was that no matter what, to be a musician, you have to really feel it in your heart, even when there is no one else to encourage you. If you REALLY love making music, that's the thing that will carry you through a whole lot of ups and downs. For me, it's really the only thing I know.