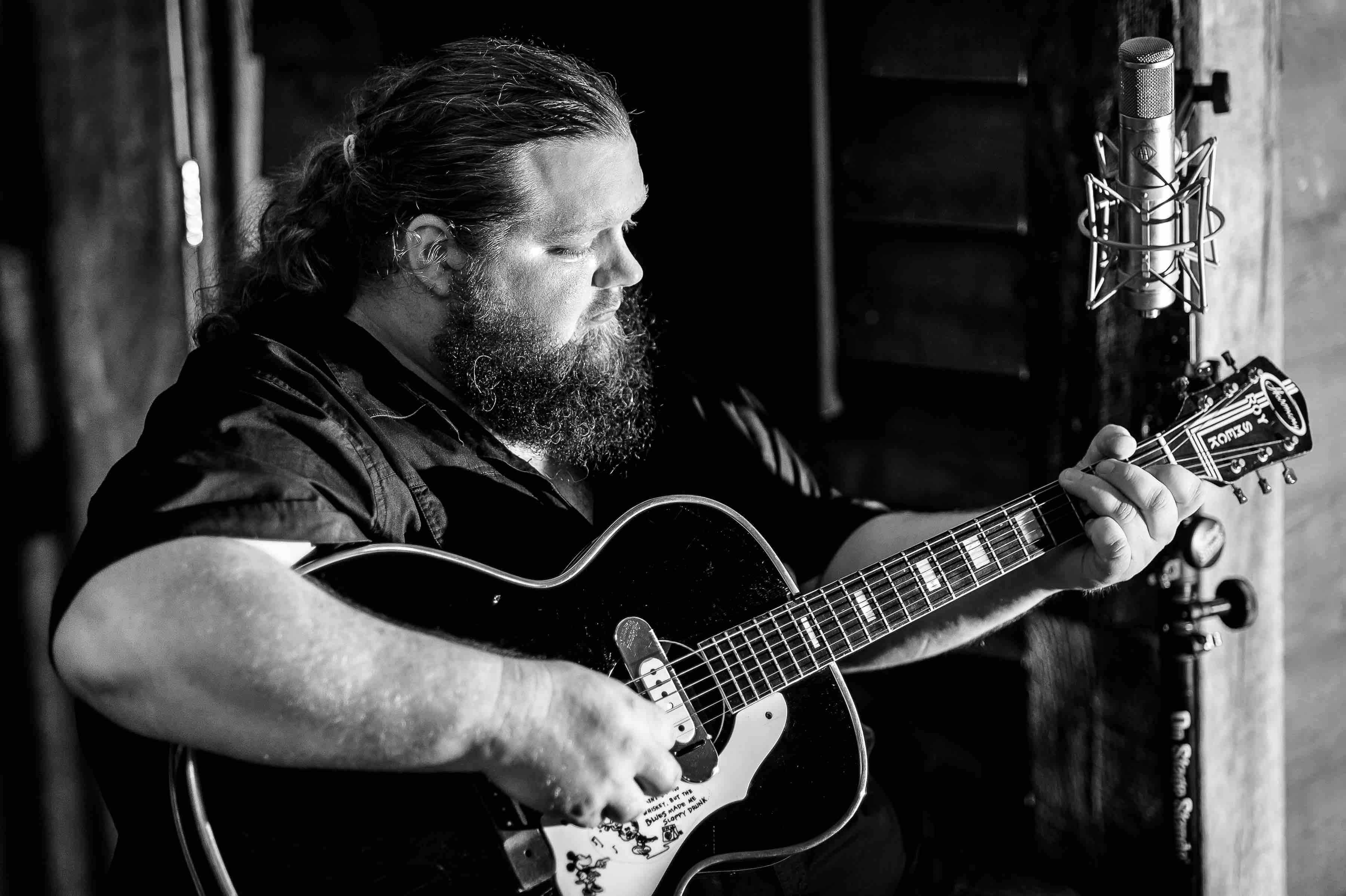 Tell us about your tour vehicle. Any notable break-down stories?
I use rental cars for the most part. So no real stories there.
How do you eat cheaply and/or healthy while on tour?
Grocery stores and markets are a big help. The less prepared/packaged food you can get the better it is. Much easier when traveling on a bus. A bit more of a challenge when touring in a car. Sometimes it just comes down to making the best choices you can.
How many strings do you break in a typical year? How much does it cost to replace them?
I don't break many strings but I do put on a fresh set for every show. Before I had decent monitors and my guitar was set up properly, I would break a lot of strings. My record was 18 in one night.
Where do you rehearse?
Since I play mostly solo my rehearsal space is my living room. Nothing too crazy goes on there. Comes in handy for mid-rehearsal naps though.
What was the title and a sample lyric from the first song that you wrote?
"Have You Got the Blues"
Do you ever go walking, just to see how far you can go
Do you turn around when you get there, just to start walking right back home
What was your last day job? What was your favorite day job?
My last day job was working in a prepared foods factory. Making frozen desserts and frozen dinners. My favourite day job was when I would work with my father in the woods. Usually piling the wood while he cut it.
How has your music-related income changed over the past 5-10 years? What do you expect it to look like 5-10 years from now?
I've been fortunate to get to a point where I can be a full-time musician and be able to support myself, have a home, keep a car on the road, etc. As far as what it will look like in years to come, I really have no idea. I'd love to think that I can carry on doing the same but there is no certainty in that. The industry is figuring its way through a pretty massive shift with the value of recorded music, both physical and digital, losing ground steadily. Not sure where that will leave us musicians.
What one thing do you know now that you had wished you knew when you started your career in music?
Don't count something as done until it's done. There is an endless amount of promises made and ideas talked about that never get followed through.