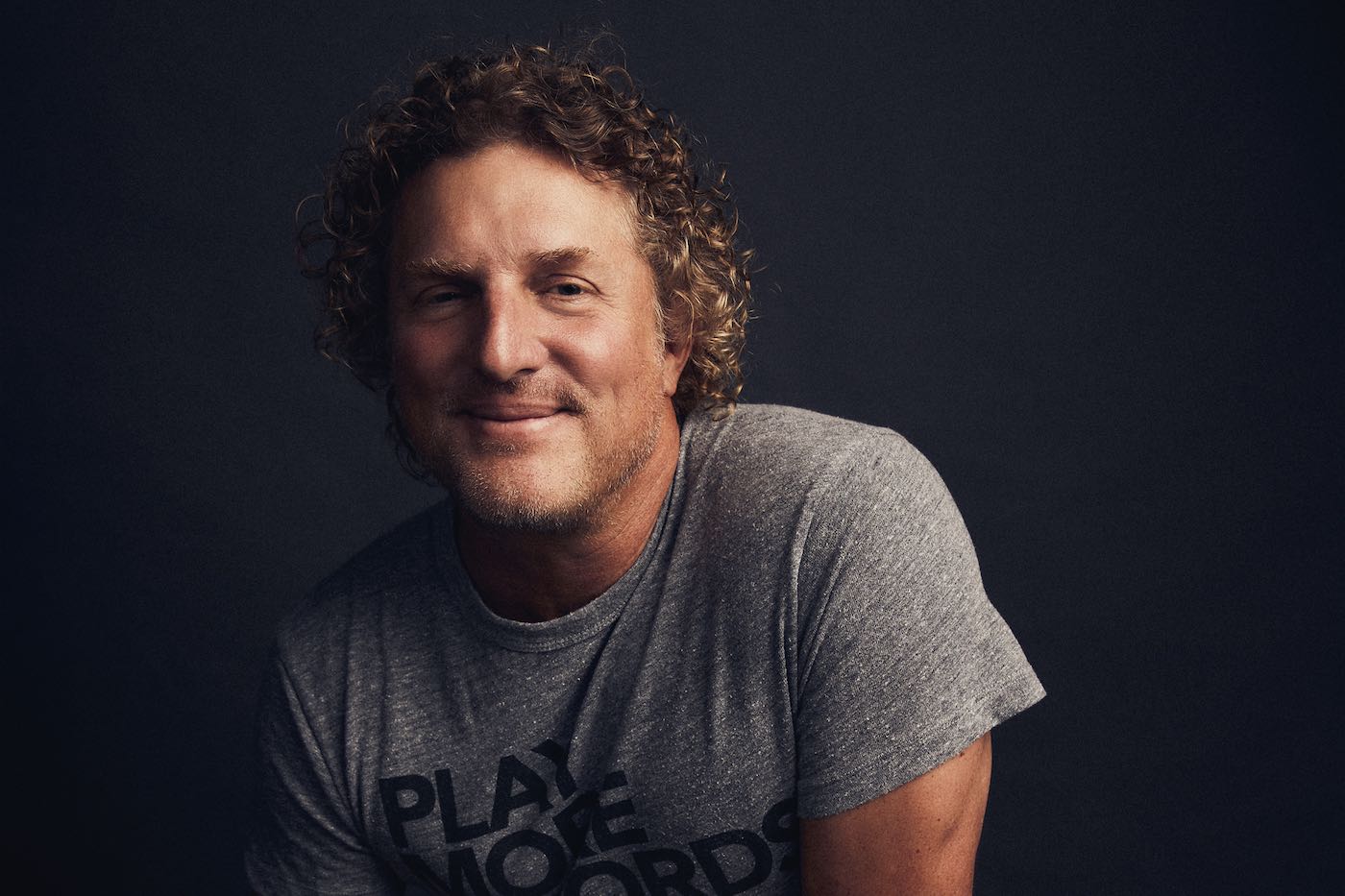 Tell us about your tour vehicle. Any notable breakdown stories?
I have toured in everything from a hand-me-down station wagon, to a tour bus with my family on board. When it comes to solo shows these days, the Suburban seems to be able to handle anything, and there's enough room for gear AND dogs.
The Hootie van popped a flat one night somewhere outside of Charlotte in the early '90's, before cell phones, and I ran for like two plus miles down some exit until I got lucky enough to find an open store, where a man was nice enough to drive me back and help fix the tire.
How do you eat cheaply and/or healthy while on tour?
A lot of venues take pride in their catering these days, and will even customize a menu to accommodate any dietary preferences of touring personnel. When you don't have that luxury it can be hard to eat healthy, and I tend to burn a lot of calories when I'm out there, so I will just eat whatever is around. Pizza and grilled cheese are both pretty consistent wherever you go.
How many strings do you break in a typical year? How much does it cost to replace them?
I can't remember the last time I broke a string…I give full credit to my guitar tech, Mikey Costanzo, who I'm pretty sure got tired of changing broken strings a long time ago, and figured out how to put them on so I don't break them.
I paid for Dean Markley strings from when I was a kid until we got signed, then they became free for awhile. Now we order in bulk, so I'm not sure how much we spend on strings…
Where do you rehearse?
Sometime back around 2000, I converted my den, and the room off of it, into a home recording studio / rehearsal space. Since then I have recorded three solo albums there, and produced a dozen more. It's also where we did a lot of the writing and pre-production for the last three Hootie albums.
The house is on the water, and when I was producing Danielle Howle's album she always wanted to sing out on the porch. She discovered this amazing echo that travels across the water before it fades, then answers back about 3 seconds later. I'm still trying to figure out how to record it… drone mics?
What was the title and a sample lyric from the first song that you wrote?
I was in high school, and I was grounded, so my buddy Steve Lipton came over and we wrote like 8 songs in 3 hours. One of which was called "What the Cat Dragged in." We also wrote a pretty deep one called, "A Past That Might Have Been," which was inspired by a Lou Reed line from the movie, "Get Crazy." Lip and I still write and play together, and we recently recorded one of his songs called, "Miracle Man," that is slated to be the virgin release for the band, Mark Bryan and the Screaming Trojans.
Describe your first gig.
My first gig was at the Montgomery Village Holiday Inn, Gaithersburg, MD. It was Kim Miller's sweet sixteen, and Dean Felber from Hootie was right next to me playing bass. We were still 15, and our band was called Missing in Action, or M.I.A. I didn't have an amp yet, so I was plugged in to the B-channel of our other guitarist's Fender Twin. The first song we played was, "No One Like You," by the Scorpions. I played rhythm, and whenever I would hit the power chords, it would cancel out the main lick. We somehow managed to get through it, and ended up playing most of the cool high school parties over the next three years. By the way, Lip was the keyboard player.
What was your last day job? What was your favorite day job?
My most recent day job was Artist in Residence/Adjunct Professor, for the Music Industry Concentration at the College of Charleston, 2009-2018. It was also my favorite day job because I could feel that I was making a difference, helping students acclimate to the mysteries of the entertainment industry, and making connections that led to internships, and real jobs.
How has your music-related income changed over the past 5-10 years? What do you expect it to look like 5-10 years from now?
Everyone's sales, and mechanical royalties, have taken a huge hit in the last 10 years due to the lack of any solid streaming revenue. Thanks to organizations like NMPA, and NSAI, who are helping to create legislation that will properly compensate artists, and songwriters, there is hope for a future where the industry can be profitable for everyone.
Touring and licensing continue to be steady streams of revenue if you work hard at them. We had a good year in 2019 with the Hootie reunion, but I've had some lean years as well where I spent a lot more than I made.
What one thing do you know now that you had wished you knew when you started your career in music?
That it's not about me. As a young artist I think I was a bit selfish, and took things personally, but the key is to be as selfless and humble as possible. Make music from your heart and soul, then let it go…