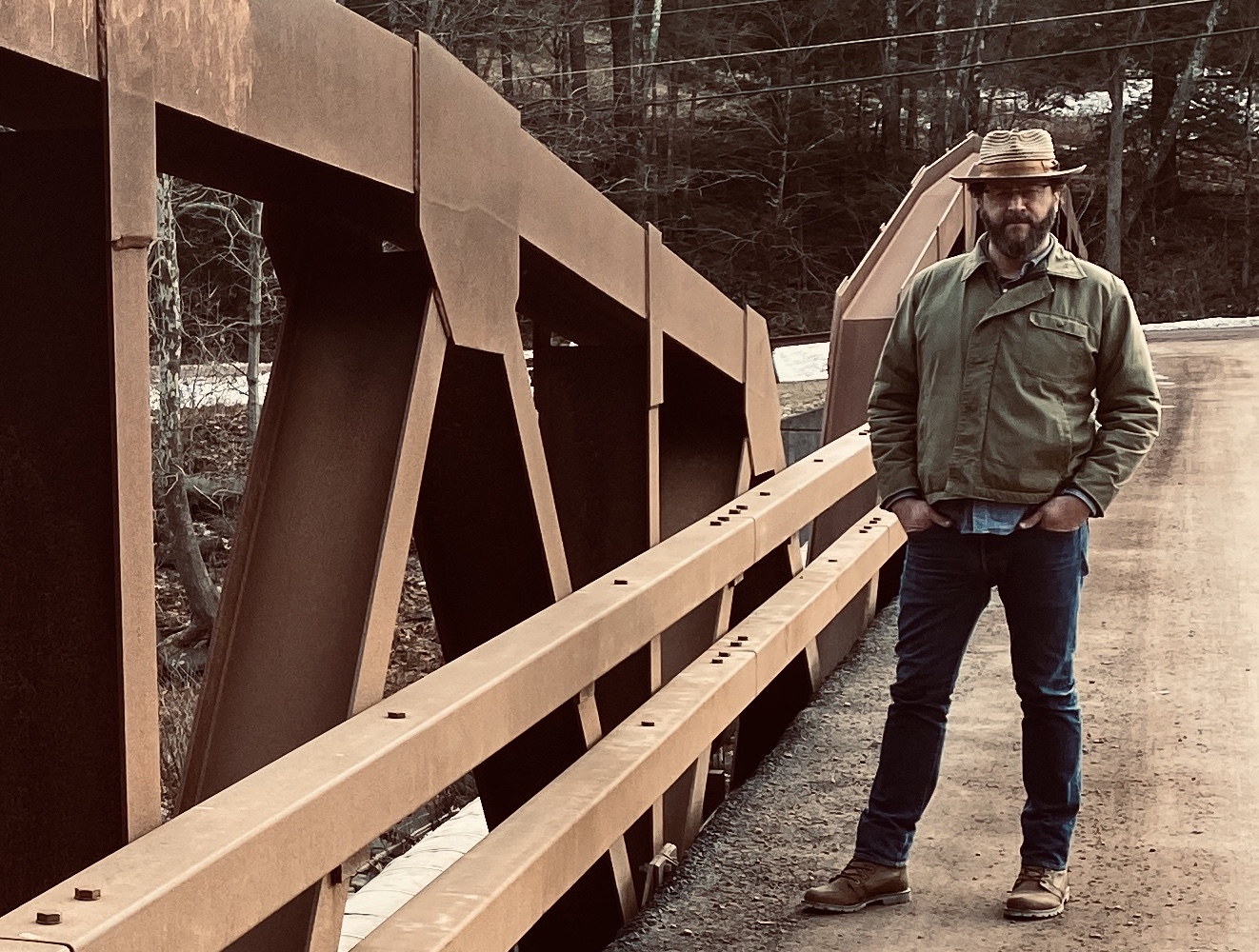 Tell us about your tour vehicle. Any notable breakdown stories?
I have a 2008 Honda mini van I drive around. I have a twin size bed in the back so I can van camp at state and national parks etc… But I don't do the parking lot sleeping thing.
I haven't had any major repairs so far. I've fixed a few things myself, but try to stay on the routine maintenance and check ups to keep off the side of the road. Fingers crossed.
How do you eat cheaply and/or healthy while on tour?
It can be tough. Especially to do both. I'll try to eat at the venues if they have decent food. I also go to the grocery store and buy salad and other ingredients to make wraps. I don't eat meat and am on the road to being a vegan so that can make it even tougher to eat cheap and healthy.
How many strings do you break in a typical year? How much does it cost to replace them?
I don't break many strings. I change them every 3-5 shows if I clean them. Summertime in the south and out west is hell on strings. It's about 6 or 7 bucks per pack. Who knows how much I spend per year.
Where do you rehearse?
I play solo mostly the past year or two so the rehearsal space is my living room or bedroom. So, not too many crazy stories there! Just the ones I write in my head.
What was the title and a sample lyric from the first song that you wrote?
Well, I was 5 years old and it was called "Country Bear."
We were driving across the country and in Montana and I think we saw a bear. And I loved Country Bear Jamboree (original 70s album) and the Jungle book and we listened to those alot. And my dad loved Roger Miller. So it was based on that and Delta Dawn by Tanya Tucker:
– Country Bear
– It was a very good sunny day
– He was a meetin' you here today
– dada lada boom boom boom
– dada lada boom boom boom
So yeah… I'm the youngest of six kids and my brother and sisters still remember and sing it to me sometimes.
Describe your first gig.
I joined a punk rock band whose members were all older than me when I was 15. It was at a teen club. I vaguely remember it. I was the new singer. My second gig was opening for Corrosion of Conformity in front of maybe 300-400 people. Then opening for Suicidal Tendencies. Quite the career launch.
What was your last day job? What was your favorite day job?
Coffee shop in Durham, NC was my last day job.
I was a plumber for a summer. I did roofing one summer. Worked in a mail room in an insurance company for a few years. I just sorted mail and listened to audio books and wrote songs on scratch paper. I like to say it was my Bukowski phase. Minus the alcohol and other debauchery.
How has your music-related income changed over the past 5-10 years? What do you expect it to look like 5-10 years from now?
In my head I calculate music income pretending I don't have any expenses. It's way more inspiring that way. Rose colored glasses.
What one thing do you know now that you had wished you knew when you started your career in music?
Appreciate every experience. Enjoy the moment. You could think "I'm on the way up" career wise and be at your peek. Be grateful for the fans you have. Focus on what you have and not what you don't have. Pretty much the same advice as life in general.