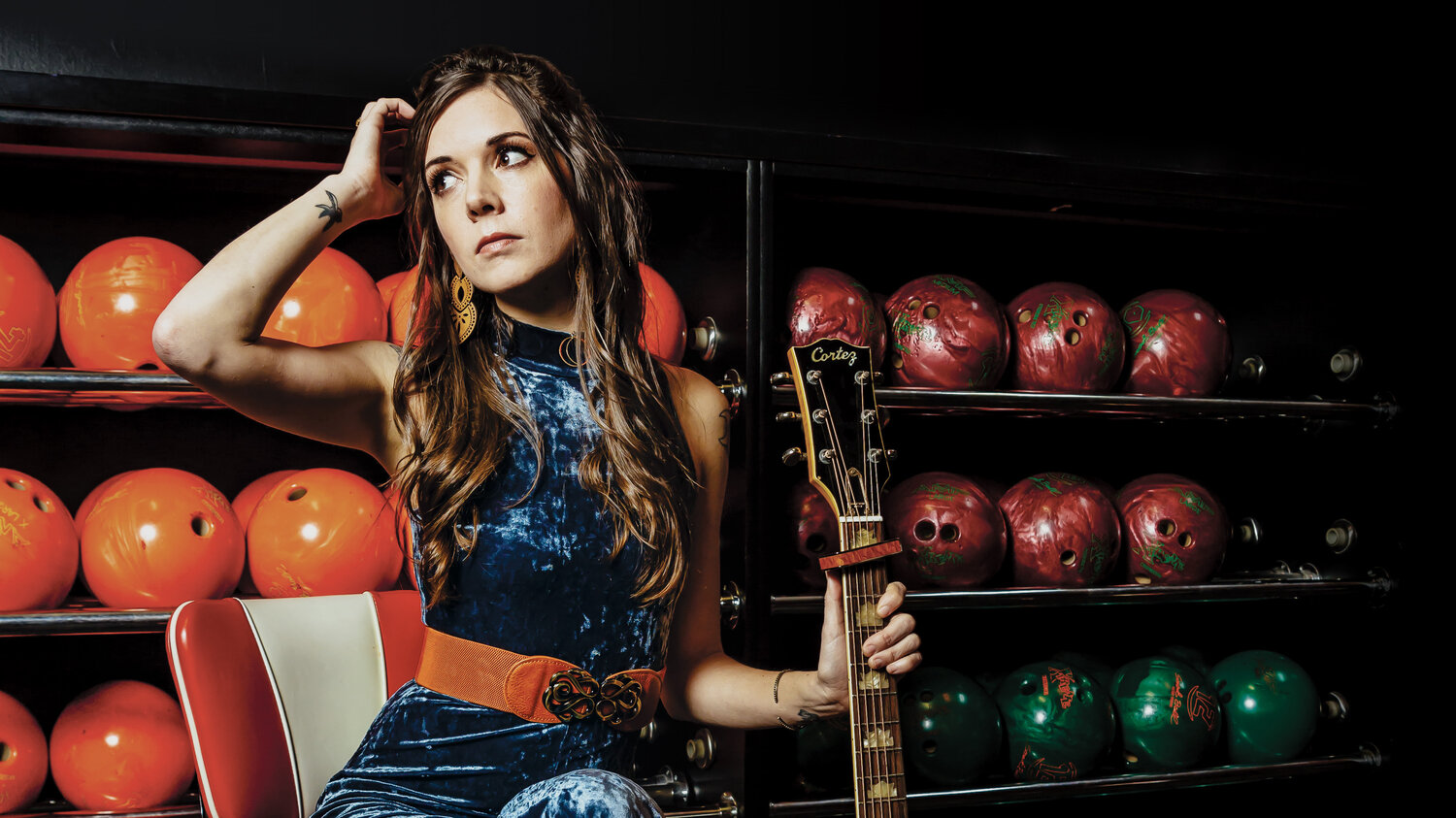 Tell us about your tour vehicle. Any notable breakdown stories?
We drive around in Tim's Toyota Highlander. It's not really a wild and crazy kind of vehicle, if you know what I mean. Tim is the most practical and functioning of adults, so it's always got a fresh oil change and a full tank of gas and usually has been through the carwash recently. We don't break down but once we got stuck behind an accident on 95 from midnight til 6am. That was exciting. And we had a tiki man on the dash for a while too but he brought us bad luck so we had to retire him. The adventure rolls on.
How do you eat cheaply and/or healthy while on tour?
Wait, we're supposed to eat cheaply/healthy while on tour? Shoot, we're doing it all wrong. 
Let's see, usually we start the day with enough coffee to sink a small boat and hotel breakfast if there is one (state-shaped waffles, anyone?), then move on to gas station snacks, maybe destination lunch if we're trying to kill an hour, more coffee, and maybe dinner at a generous venue. Whiskey too.
How many strings do you break in a typical year? How much does it cost to replace them?
I play with my fingers, so I don't break strings. I do break fingernails though. You can't buy new ones of those, you just gotta wait for them to grow back. 
Where do you rehearse? Any interesting stories about the space?
We rehearse in my basement studio. The only crazy part is that I have four kids, two cats, and a dog, so it's kind of like a circus all the time.
What was the title and a sample lyric from the first song that you wrote?
Oh my. Here's 11th grade me and my best friend Andie sitting on my bedroom floor pouring our hearts out, singing our melodramatic civil war themed song, Silhouettes: "Silhouetted in the morning, as the east begins to glow, kissed my teary eyes and turning, toward the drums I watched you go".
Describe your first gig.
Does my 11th grade talent show count? I sang Joan Baez's Diamonds and Rust, Sting's Fields of Gold (more in the style of Eva Cassidy), and an original that I can't remember. 
What was your last day job? What was your favorite day job?
If raising 4 kids counts, I've been doing that for a long time now. I had an actual job baking at a local coffeeshop once many year ago, that was pretty fun. 
How has your music-related income changed over the past 5-10 years? What do you expect it to look like 5-10 years from now?
We are finding more ways to reach a broader audience, and get paid for it. Platforms like Patreon, Kickstarter, and Bandcamp allow us to seek support directly from our fans. Live stream concerts with virtual tip jars are the norm now. I think we'll see more and more of that, especially this year when live shows are scarce and streaming services like Spotify pay such minuscule amounts. 
What one thing do you know now that you had wished you knew when you started your career in music?
You learn everything as you go, and I feel like I'm still learning a lot today. So, trust your instincts. Be patient with yourself. Be a businessperson when you have to, but be an artist always.