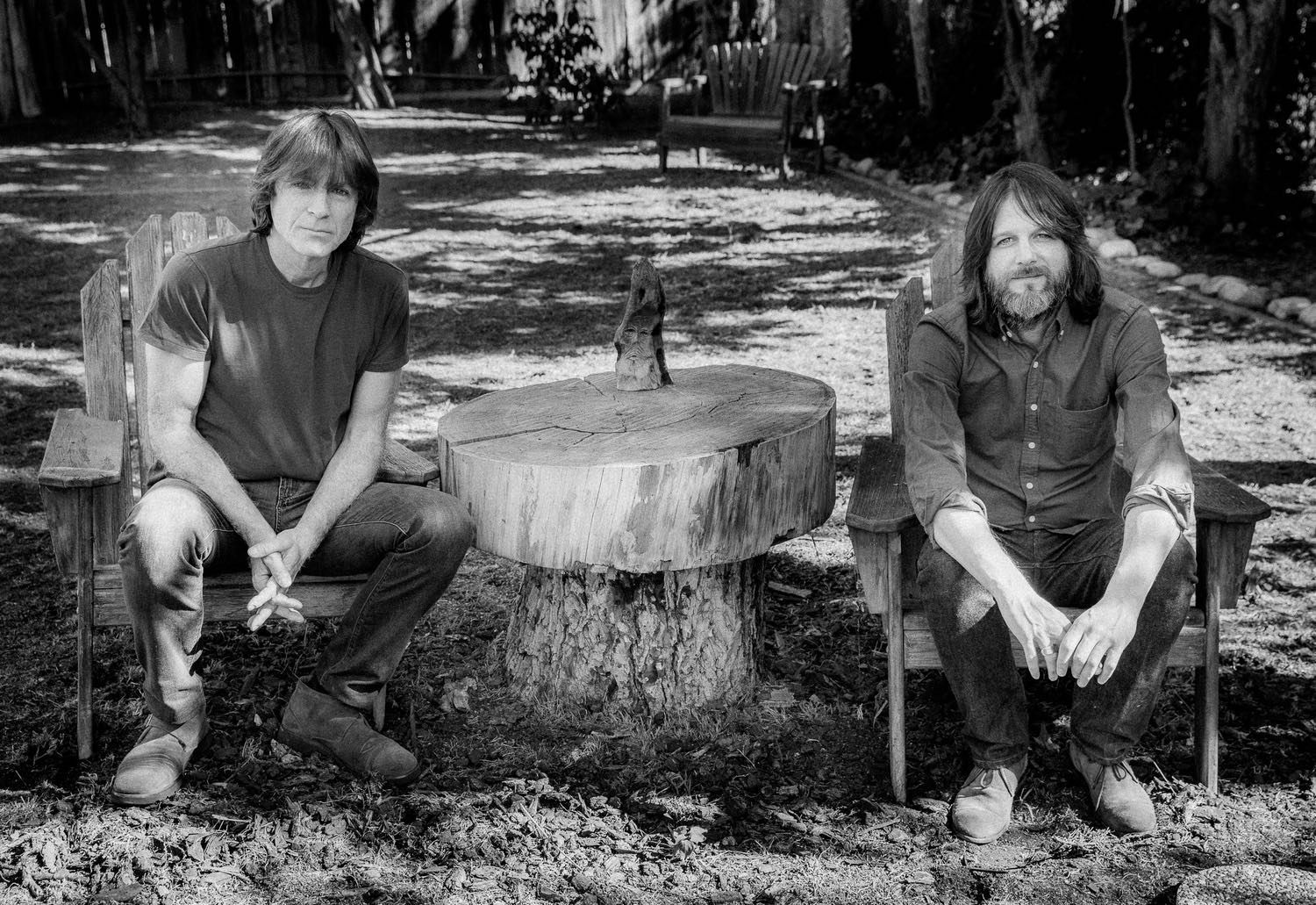 Tell us about your tour vehicle.
Luther Russell: Our tour vehicle is planes, trains and sometimes a cheap rental car. This is a "grassroots" enterprise.
Jody Stephens: Those Pretty Wrongs dates are usually one-offs which one or both of us fly to. While we flew to Spain, we played 8 dates and traveled about 2,000 miles in a van. Our promoter drove. It wasn't air-conditioned but it was a very good time traveling through northern Spain. We played 6 dates in England and traveled by train. We had a two-together pass that gave us 30% off tickets. If you can book in advance the trip tickets can be cheaper than the cab to the hotel or friend's house.
Big Star never really had a proper booking agent in the 70s and consequently just played a handful of dates back then. We played maybe 5 different venues in the Northeast and a few in the south. We did these in a van. The dates through Alabama and Mississippi were in a van with only two seats up front. We all sat on the floor around the sides of the back of the van.
Post 1993 Big Star had a great booking agent but just played one-offs most of the time. We would fly to these dates.
Golden Smog actual had a proper tour bus for two weeks in the Northeast and two weeks in the West. We didn't really make any money but we had so much fun.
How do you eat cheaply and/or healthy while on tour?
Luther: With a pure dose of uncut optimism.
Jody: In the past, cheap was pretty easy but healthy and cheap was and still is a challenge. However, with technology being what it is today, finding a healthy place to eat is fairly simple.
You can find advice on this online. At the Folk Alliance one year, I saw a person had a booth that shared the art of how to eat cheaply and healthy. I think he packed two weeks of healthy eating into two ice chests. While it was brilliant, I think I might know one person that might actually be practical enough to follow this advice.
How many strings do you break in a typical year? How much does it cost to replace them?
Luther: Probably 3 strings a year because don't play too often, just when I have to write, tour or record.
Jody: I don't play drums on many lives dates these days. When Luther and I go out on Those Pretty Wrongs dates our load-in is just an acoustic 12 string. No drums. However, I do practice about 30-40 minutes 5 days a week so I go through maybe 40 pairs of sticks in a year. They run about $9-$10 a pair.
Where do you rehearse?
Luther: Our rehearsal space is the whenever Jody and I manage to get in the same room. We live in different time zones, y'know.
Jody: Early on it was at my parent's house. They were very supportive and let us use the den. During Big Star days in the early 70s we'd rehearse at Chris Bell's parent's back house (no heat except for little space heaters), Ardent (comfortable) or Alex's parent's living room (also comfortable). At one point I was in a band that practiced in a metal mini- storage unit. It was very hot and sounded terrible but it was cheap. With TPW, It's just two vocals and an acoustic guitar and can be a hotel room or at one of our homes. Big Star's Third Live usually has a nice place to rehearse.
What was the title and a sample lyric from the first song that you wrote?
Luther: First song we wrote was "I'm For Love". The key line was "never wanted to define you, love". Little Dylanism.
Jody: "For You." "Sometimes I can't help but worship you…." for Big Star. For Those Pretty Wrongs…While Luther and I co-wrote the song, I think "Lucky Guy" was the first song and lyric for me. "Woke up this morning, a little off track, Slipped out of bed and fell flat on my back, But I'm a a lucky guy."
Describe your first gig.
Luther: Together? Maybe the Nuart or Amoeba. But as TPW, I can't remember. SXSW? Jody…?
Jody: With TPW: Luther and I got together to play Big Star songs for the Nothing Can Hurt Me documentary. I think it was a KCRW radio show with Anne Litt. As Those Pretty Wrongs our first date might have been Burger Mania! at SXSW. In the 70's probably a private party at someone's home…usually a party I wouldn't have been invited to.
What was your last day job? What was your favorite day job?
Luther: I my favorite day job was as dishwasher at a seafood restaurant when I was 14. The kitchen staff were great guys and the radio constantly played "Raspberry Beret" and other pop and R&B hits like "Easy Lover".
Jody: Ardent Studios! I have worked here on the business side of things for 52 years now. Always Ardent!
How has your music-related income changed over the past 5-10 years? What do you expect it to look like 5-10 years from now?
Luther: It's all relative, but in 5 years I expect to be rich as a pig in shit.
Jody: Yes, with the advent of SoundExchange. It will pay for a vacation.
What one thing do you know now that you had wished you knew when you started your career in music?
Luther: That lawyers keep all the money.
Jody: As with life in general, be prepared. Whether it is doing your homework for school or your homework, as in practicing your instrument, for your next band practice, recording or performance.
The other would be: Always right down or record into your phone any song ideas. You will probably not remember them in the morning.