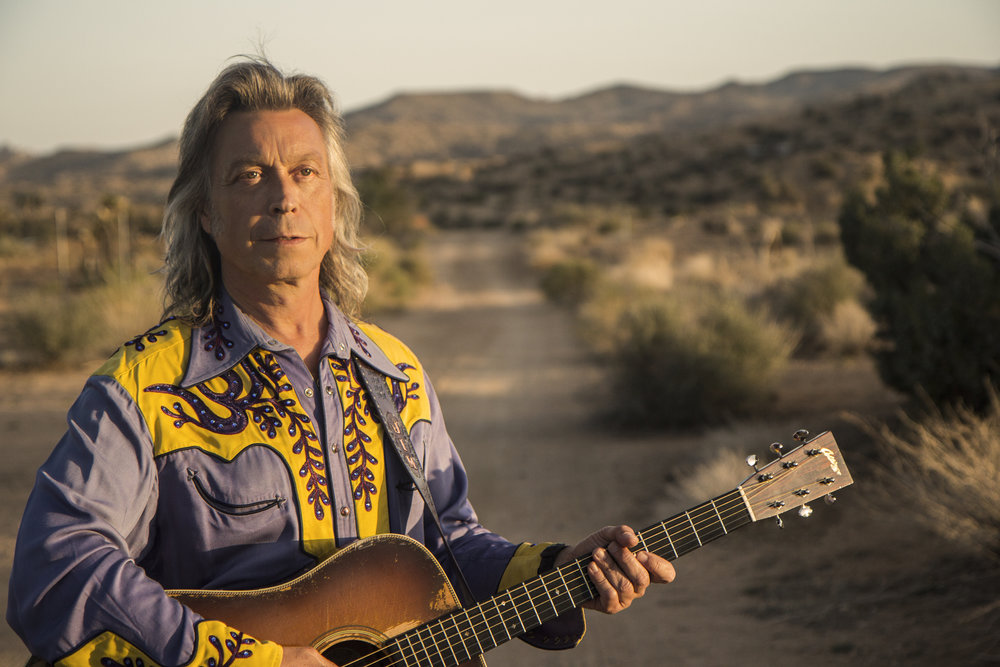 Tell us about your tour vehicle.
Through the years, I've traveled by car, plane, tour bus and van. If I'm doing solo gigs, I will fly a lot and rent a car and I really value that time alone with my thoughts while I'm traveling. Today I'm with a full band and the show is in Oak Ridge, only a couple of hours from Nashville, and we have two Sprinter vans – one for me and the band and one for all our gear. In a few days, I'll be leaving on a tour bus for a week of shows with the band. So it varies depending on the circumstances.
I hate being late for shows, but I have been a few times due to extra long flight delays, which is very nerve-wracking and frustrating. One time, I had been with Lucinda Williams taping a performance on the Tonight Show, and I had a long delay flying to LA and unfortunately missed an entire gig I was meant to play at this Americana Association event. Thankfully that kind of thing is a rare occurrence.
How do you eat cheaply and/or healthy while on tour?
I do my best, but eating healthily isn't always achievable when you're on the road. I just have to keep my eyes open for and hope for the best in terms of finding something.
How many strings do you break in a typical year? How much does it cost to replace them?
Luckily, it's been a while since I've broken a string on stage. When it happens for me, it can have something to do with the nut or saddle on the guitar that needs to be fixed, but I took my guitars to the Collings factory recently for a check up and luckily there are several places in Nashville to get that looked at. I go through phases of not changing strings very often or changing them before most gigs, so it varies. I usually have a spare guitar with me in case I break a string.
Where do you rehearse?
I usually rehearse at SIR Rehearsal Studios in Nashville, which is a great space with really helpful folks on the staff. They provide the monitors and the PA and the mics. We just spent two days there rehearsing for my upcoming tour with the band and it was such a great environment to work in. I also recently had a pleasant experience in East Nashville at a space called the Purple Building, owned by Todd Snider.
What was the title and a sample lyric from the first song that you wrote?
I wrote my first song when I was about eighteen. It was a bluegrass, old timey sort of thing called I'm Chopping Wood. I can still remember some of the lyrics:
I'm chopping wood
Chop me some more
Fill it up
To the woodshed door
Describe your first gig.
My first gig was probably playing banjo in front of some folks at a church retreat in the mountains of North Carolina. I can't remember when I played, but I would have been fifteen and I'd only been playing banjo for several months.
Later on, my first gigs playing guitar and singing proper songs was when I was a senior in high school and I started doing duo gigs with my friend Rick Bouley. He had a music store called Ox Bow Music and we would play at events, sometimes clubs. That's how I got started.
What was your last day job? What was your favorite day job?
My favorite day job was also the last one I ever had. After my first trip to Nashville didn't work out, I moved to New York City. It was 1980 and people were starting to do more and more country gigs out there so it seemed like a good place to be, and I ended up meeting people like Buddy and Julie Miller, Shawn Colvin and John Leventhal out there.
To make ends meet, I got a job working in the mail room at Rolling Stone Magazine. It was so cool to be working there because I loved that magazine so much and had grown up reading it. One of my roles was as a messenger to deliver equipment and film to and from Annie Leibowitz, who was their star photographer.
How has your music-related income changed over the past 5-10 years? What do you expect it to look like 5-10 years from now?
I used to make most of my money through publishing, through having other people like George Strait and Patty Loveless record my songs and having them on the radio. That has gradually shifted in the last ten years as the music landscape has changed, both stylistically and with the way people listen to music. Now most of my money is made playing on the road, which is great because I truly love playing gigs and getting out to play to people as much as I can.
What one thing do you know now that you had wished you knew when you started your career in music?
I wish I'd known that everything would take a lot longer than I had imagined and planned on. I remember making my first demo tape and sending it out, thinking that within three months I'd have a record deal, a publishing deal and be touring all over the world. That was when I was just 20 and it was about ten more years before I released my first music. These days, I still feel like a new act in the business in a lot of ways, like I'm still at the beginning of things and I'm excited about where the future might take me.