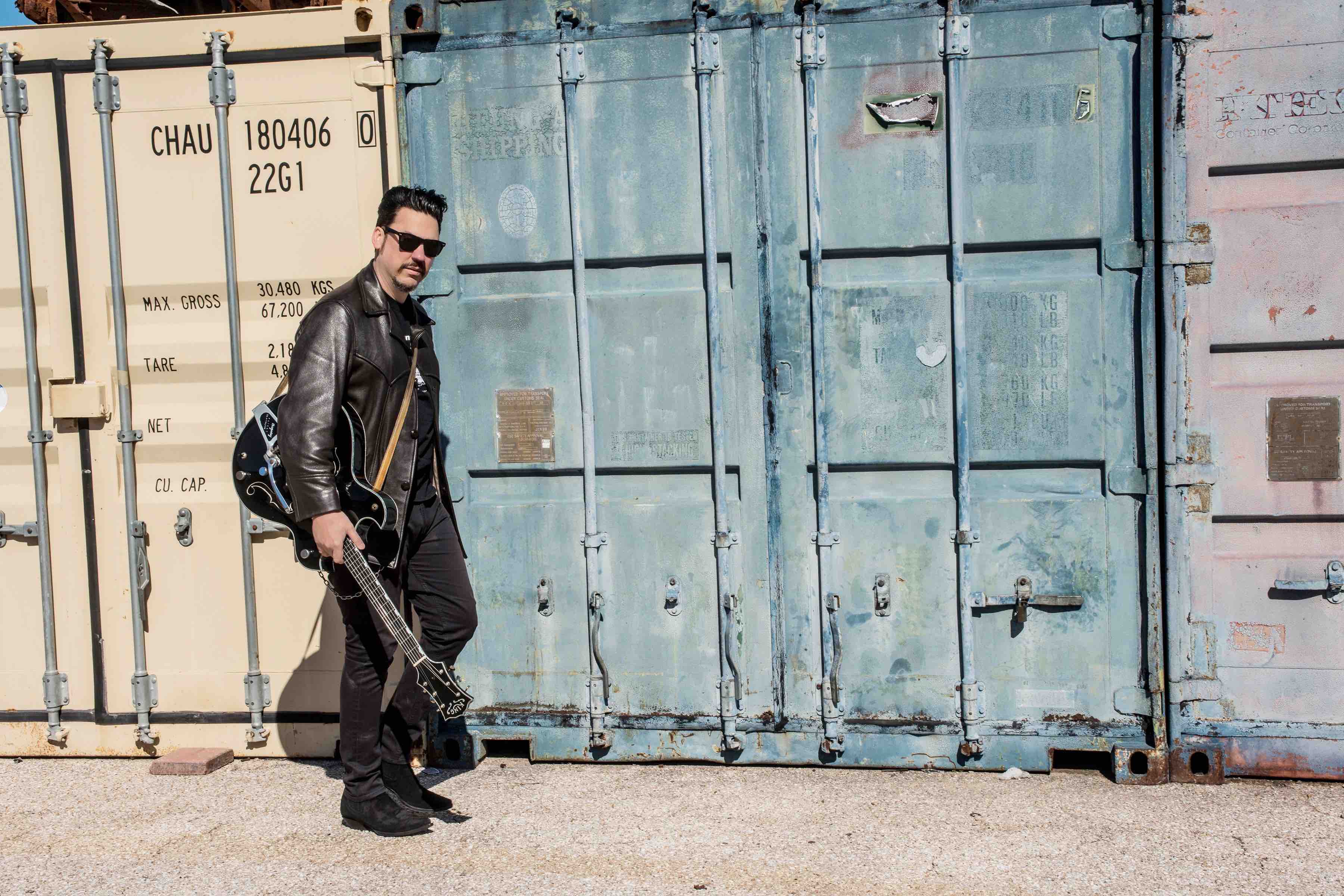 Tell us about your tour vehicle.
I use a 40 ft A-Class RV that's customized with two standard bus bunks installed for my bass player and drummer, and I sleep in the back bedroom. Our tour manager sleeps up front. I bought an extended warranty in case anything goes wrong. The equipment bays are big enough so we don't pull a trailer.
Yes it's an $80,000 vehicle but it's changed our lives. We were paying upwards to $3000 a month for hotels on every tour, now I pay $500 a month for my note on the RV and my guys do not want to sleep in a hotel knowing they'll get kicked out at 11:00 am anyway. We eat a lot of vegan food on the road and we have a refrigerator in the RV, which is huge for us. The RV also gives us a place to chill out and get away from everyone.
After I put 500,000 miles on 3 different vans, I seriously don't understand why more bands don't use RVs. Even the C-class old used camper RV we had before this one was a game-changer! I love my RV. Bigger than a van, cheaper than a tour bus.
How do you eat cheaply and/or healthy while on tour?
We eat a lot of vegan food on the road but we're not specifically vegans, after all we are from Texas! Having a refrigerator and kitchen in our RV has been a game-changer for us! We pull up to the Whole Foods or local farmers market and stock our RV with super healthy stuff, and we rarely eat out.
How many strings do you break in a typical year? How much does it cost to replace them?
I used to break guitar strings all the time until I went on tour and opened up for the late great Dick Dale. The first night of the tour at the Belly Up in San Diego I broke a string and Dick said "you need to man up and use big strings so you don't break them son!" I've used 13, 15, unwound 20, 36, 46, 56 gauge since that night and I never ever break strings. I have a D'addario so I get them for free. String endorsements are pretty easy to get if you're nice to the reps and willing to show them that you tour a lot!
Where do you rehearse?
We usually rent out rehearsal spaces to work up a brand new show before we head out on tour. We used to have a rehearsal space but it quickly turned into party central, so not anymore. We do a lot of stripped down acoustic rehearsals since there are only three of us in the band with just drum sticks, upright bass & acoustic guitar. Being a 3 piece band is amazing!
What was the title and a sample lyric from the first song that you wrote?
First song I remember writing was a ridiculous song called "You're In The Real World". It was a punk rock type song and the lyrics were inspired by my father telling me "wake your ass up boy you're in the real world!"
Describe your first gig.
My first gig was at a high school talent contest and we were horrible, but the kids dug it. I think we played "Devil Went Down To Georgia"…not an easy song for beginners!
What was your last day job? What was your favorite day job?
My last and favorite job are/were the same. I was a bartender. I think all songwriters and actors should tend bar. It's character case study 101. The one thing I learned tending bar was, it's not that it takes all kinds, it's just that there are all kinds!
How has your music-related income changed over the past 5-10 years? What do you expect it to look like 5-10 years from now?
My income as a musician has changed considerably over the years. I was a starving artist for a very long time with incredibly low monthly overhead. No car note, small apartment with a roommate, and barely any bills. But after years of building a cult following and not paying attention to playing the record label/radio game, we built all those markets up one fan at a time.
Now I bought a house in South Austin and operate all my business out of it. I've got a nice savings now from mostly my film & TV scores & licenses. I'm not sweating my bills and I can actually say NO to things if I'm not felling them, which is my biggest luxury. In 10 years my cult following will be bigger if I just stay focused, put out great music and merch, and tour consistently.
What one thing do you know now that you had wished you knew when you started your career in music?
I wish now I could've told my younger self to focus more on the business, but there's no way to learn that lesson without making mistakes. Every small failure is a gift, that's how you learn what not to do. Also I'd tell my younger self, "just be yourself because everyone else is already taken!"