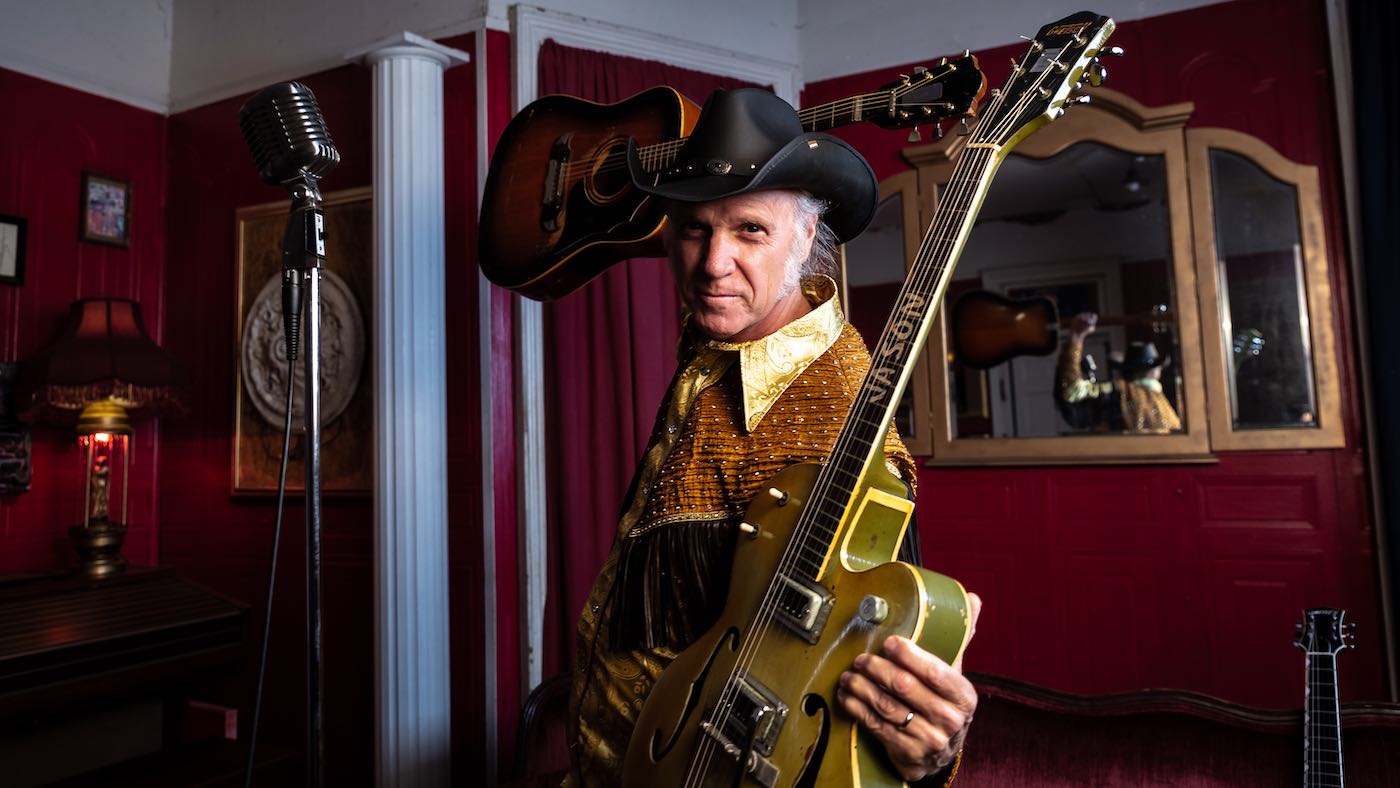 Tell us about your tour vehicle.
I learned long ago to always use rental vehicles! A touring musso puts thousands upon thousands of miles a year on vehicles. I would rather wear out someone else's vehicle than my old wrecks. I traverse our US lost highways in a new rental car. Let Enterprise or Avis support the arts!! When touring Europe, I use a Rail Europe pass. I know the Europe rail system in some places as good as the local folk.
How do you eat cheaply and/or healthy while on tour?
My Mom taught me 40 years ago how important diet is to good physical and mental health. On the road I have learned to eat healthy stuff. I usually carry my own soy milk, cereal, fruit, and whole wheat bread. At the very least I will get a healthy breakfast and lunch. I then try to get a healthy dinner after soundcheck. I tend to avoid nice restaurants, since there normally isn't time or money for that. I find that a salad at Wendys or a Subway tuna sub on whole wheat with lots of spinach and lettuce beats back the encroachment of touring fog. Even Einstein would likely have dumbed down on the road. A musso definitely needs to fight that. Eating healthy is part of that fight.
How many strings do you break in a typical year? How much does it cost to replace them?
Oh golly I break a LOT of strings. I have no technique and a very heavy hand. (Don't tell anyone but I am not a "real" guitar player.) If I don't change my strings every other night I will break several in one set. Luckily I have a great endorsement deal with D'addario Strings. Without that, my profit margin would evaporate…
Where do you rehearse?
Since I am a solo artist in every sense of the word, I rehearse wherever I please. When I was writing and preparing the songs for Rhinestoned I set up a little spot near our chicken house with a table, chair, and music stand and merrily sang along with my chickens. They are quite good with pre-production. One cluck meant they really didn't dig it, two clucks they were thinking about it, and several clucks meant they either were laying an egg or REALLY liked the song.
What was the title and a sample lyric from the first song that you wrote?
I wrote my first song around age six while walking around our family farm in Northern Illinois. It was called "Summer on the Farm". Of course I couldn't write it down but the "hook" line was "It's summer on the farm." I do remember the melody a bit. It's no Stairway to Heaven but it's not bad considering I was six.
Describe your first gig.
I was a high school senior, the fall of 1976. I had just started singing and writing songs. I had written one called "White Stallion" and asked my English teacher if I could sing it to her class. Incredibly she said yes. Since the other students would rather do anything other than the English lesson they all paid rapt attention to every note, including a few very pretty girls. I was immediately sold on the whole music thing- lock, stock, and barrel. I often wonder what path I might have taken had that first "gig" flopped…
What was your last day job? What was your favorite day job?
I am the primary bread winner for my family so I ALWAYS need to make money somehow. When not touring I am working somewhere. I get such a kick out of folks that say with good intentions: "I see you are not touring now. It must be nice to have a break." In reality, touring and music work is very easy for me compared to real jobs. To keep the wolves away from the door I have worked as a framing carpenter, farmed the old family farm in Illinois, and done black car chauffeur work in Nashville. I can say in no uncertain terms that doing music is way easier than any of that!
Growing up I had a history of landing very romantic, rugged American jobs. In high school I guided at a hunting club. Before I moved to Nashville in 1981 I worked for the Illinois Department of Conservation. My favorite job though was doing railroad maintenance and construction with Burlington Northern Railroad during my summer breaks in college in the late 70s. The old railroad system and culture was intact then. My bosses actually used hand crank phones to communicate with each other. Hobos still lived in camps along the rails. Brakemen really did play harmonica riding the cabooses. It was a fantastic experience for a history nerd like me. I loved every minute of it, even the creosote burns.
How has your music-related income changed over the past 5-10 years? What do you expect it to look like 5-10 years from now?
I have come to rely and enjoy what we used to call "mailbox money", income from airplay and publishing. We used to get real checks. Nowadays the money goes straight into my bank account, mostly generated by cable, digital, and foreign radio sources. Since usually the work creating that music was done years ago, so it sort of feels like "free money." Mailbox money often pays our mortgage. It does give me great satisfaction to know that people out there like my music enough to play, use, and report it.
I will make no predictions about the future of the music bizz. Any predictions I make most likely will be wrong. I am the guy that once said I would never get a tattoo or own a computer. While I successfully avoided getting a tattoo, I am doing this interview on my computer!
What one thing do you know now that you had wished you knew when you started your career in music?
Definitely enjoy the ride for whatever it is worth. The chances are you will not be a worldwide smash success. Shooting for that will almost guarantee unhappiness and frustration. Enjoy what does come your way, and be thankful for it. At the end of the day, the relationship between you and your fans is what counts. That is what makes it all worth it.