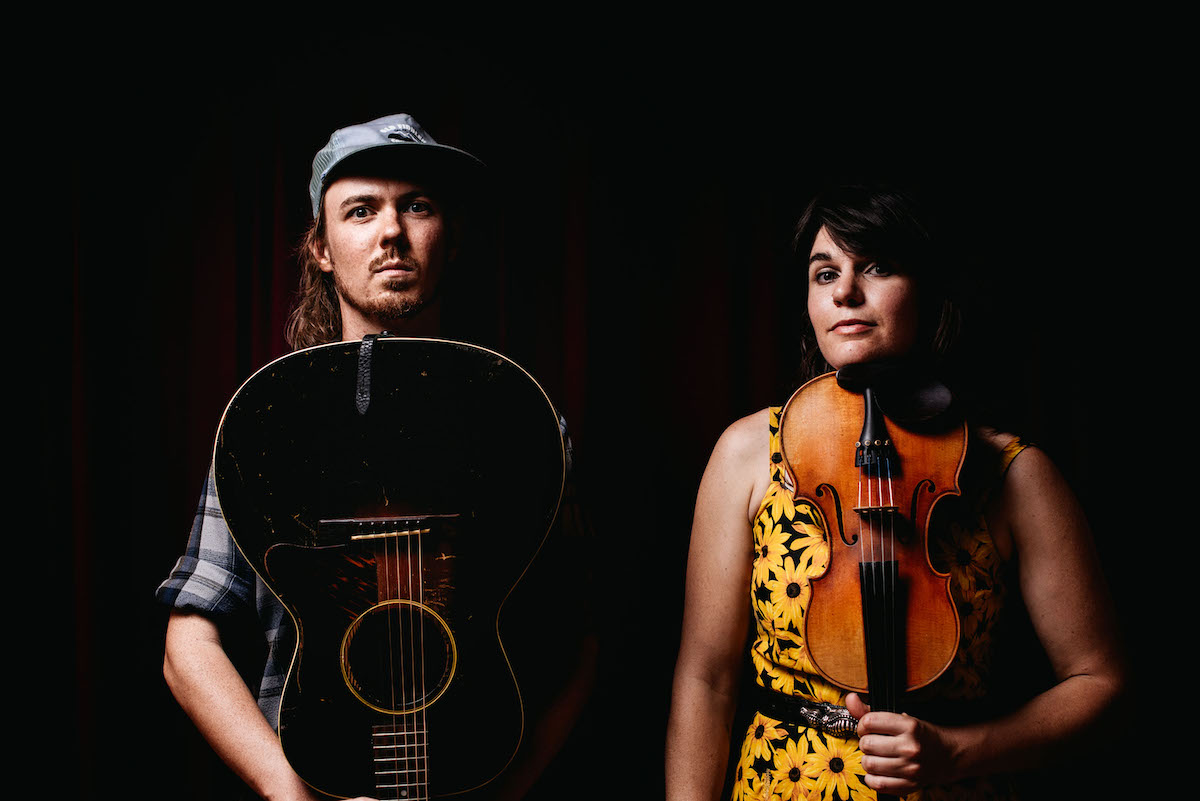 Tell us about your tour vehicle. Any notable breakdown stories?
Amy Alvey: It's a 2008 Chevy Cargo Express van with a high top. I bought it with 68,000 miles, and had a company build it out into a camper van based on a design I created. It now has 170,000 miles. When Golden Shoals had time off, I would drive to a world class climbing destination and post up for a few weeks. Up until two weeks ago, I had been living out of it full time for the past four years. For all the places it's took me, there's never been a "stranded on the side of the road" dramatic breakdown, and I've been diligent in keeping it serviced. Ironically enough, my van is currently in the shop having its first major issues two weeks after moving to Nashville. I'm just glad it happened now, just when I started paying rent again. It's stressful thinking about your home being taken away from you while being repaired. Also, glad it didn't happen in the middle of a tour, or while I drove across the country on some desert back roads in Utah without service.
How do you eat cheaply and/or healthy while on tour?
Alvey: It's a challenge to do either, but I'm lucky in that my band mate also sees the value in eating to fuel our bodies. We always remind ourselves that touring is very much our lifestyle, an ongoing marathon, so eating fast food and getting buzzed every night would make us feel awful.
We take free meals from gigs whenever we can, but in general, eating out all the time means that you don't get to control what exactly you're consuming. Restaurant food is naturally more rich than what you cook at home, so whenever we can, we offer to cook for our friends and family who end up hosting us on the road. Our grocery shop mostly consists of fruits and veggies. There's a great app we use called Tour Food which a lot of musicians have contributed to that help you find delicious food options that isn't fast food.
How many strings do you break in a typical year? How much does it cost to replace them?
Mark Kilianski: I don't have large, strong arms, and I try to play as economically as possible, so I don't break strings often. I do keep them on for a while though, at least two weeks between string changes. I find that strings sound good after a day or two of breaking them in, giving them character. After about a week of extensive playing they will wear out and die, then a day or two later come back to life with a warmth and depth that they didn't have before. And a few days later they totally peter out. I use medium gauge for my Martin HD-28V, and lights for the 1932 Gibson L-00. I get them cheap in bulk, doesn't really matter what brand.
Alvey: I haven't changed the strings on my guitar since November. I should really do that. My violin strings are different; at the height of gigging I change them every couple of months. They're quite expensive though, usually around $80 for a set of four.
Where do you rehearse?
Kilianski: Pre-covid, our rehearsal spaces were varied. We were on the road pretty much constantly. Sometimes there's a green room, sometimes there's not. Bathrooms ended up being rehearsal spaces pretty frequently, of whatever closet or corner we could find. The first time we played in Asheville, NC I tried to practice on a street corner and ended up making like $30 playing CCR for some drunk people.
What was the title and a sample lyric from the first song that you wrote?
Kilianski: I started writing songs when I was 13 and angry and didn't have the capacity for nuance so I've come a long way, but here it is:
Why do you judge me by the way I look, when you don't listen to what I say?
Judge me as something that I'm not, expect me to stay out of your way?
Describe your first gig.
Kilianski: The first thing we really did together was the Massachusetts Walking Tour – organized by our pals Mark Mandeville and Raianne Richards, we walked to every gig for two weeks – over 100 miles with our instruments, camping gear, clothes, and food in our packs. Camped every night and met amazing people in each small town we met. It was hard, but rewarding and a true bonding experience. We did this annually every June for 7 years.
What was your last day job? What was your favorite day job?
Kilianski: Last side hustle I had was selling christmas trees. It was ok money, good tips, and I came home smelling like pine every night. There are two kinds of people who come in to buy a tree – the people who are stoked to be getting a tree, and the people who loathe the obligation. Either way, you help them find the best tree for them and they leave happier when they came in. I'm not a big christmas cheer guy, and the music was mind numbing, but it was a fun job.
Alvey: My last day job was my favorite day job: I was a dog walker for a year and a half up in Boston, Massachusetts. My bosses were great, my schedule was ideal, and it was good money. I'm a huge dog lover, and it was a breath of fresh air to hang with dogs all day instead of the usual cafe jobs I'd had in the past. I'd also dog sit for the clients from time to time, so getting paid to stay in swanky downtown Boston apartments and take care of their dogs was really plush.
How has your music-related income changed over the past 5-10 years? What do you expect it to look like 5-10 years from now?
Kilianski: Well, it was slowly and steadily increasing, but now our gigs our gone, so it's gonna tank this year. If we can harness the power of the internet, we can maybe come back from it and do even better eventually. Time will tell.
What one thing do you know now that you had wished you knew when you started your career in music?
Alvey: I wished I knew how many hats we'd have to wear as a performer. At our school there's a program called "Professional music", and you could essentially hand pick all sorts of different courses in order to graduate. Looking back, I would've gone down that path instead of a Performance degree. In addition to ensembles, I'd have made sure to take classes in basic production in engineering, music business focused classes, maybe even songwriting specific classes like "jingle writing". Especially during COVID-19, it's become clear that having our income based solely on performing is unsustainable and irresponsible. It's making me think of other avenues of generating income in music (recording remotely, licensing songs) without having live performance be a factor.