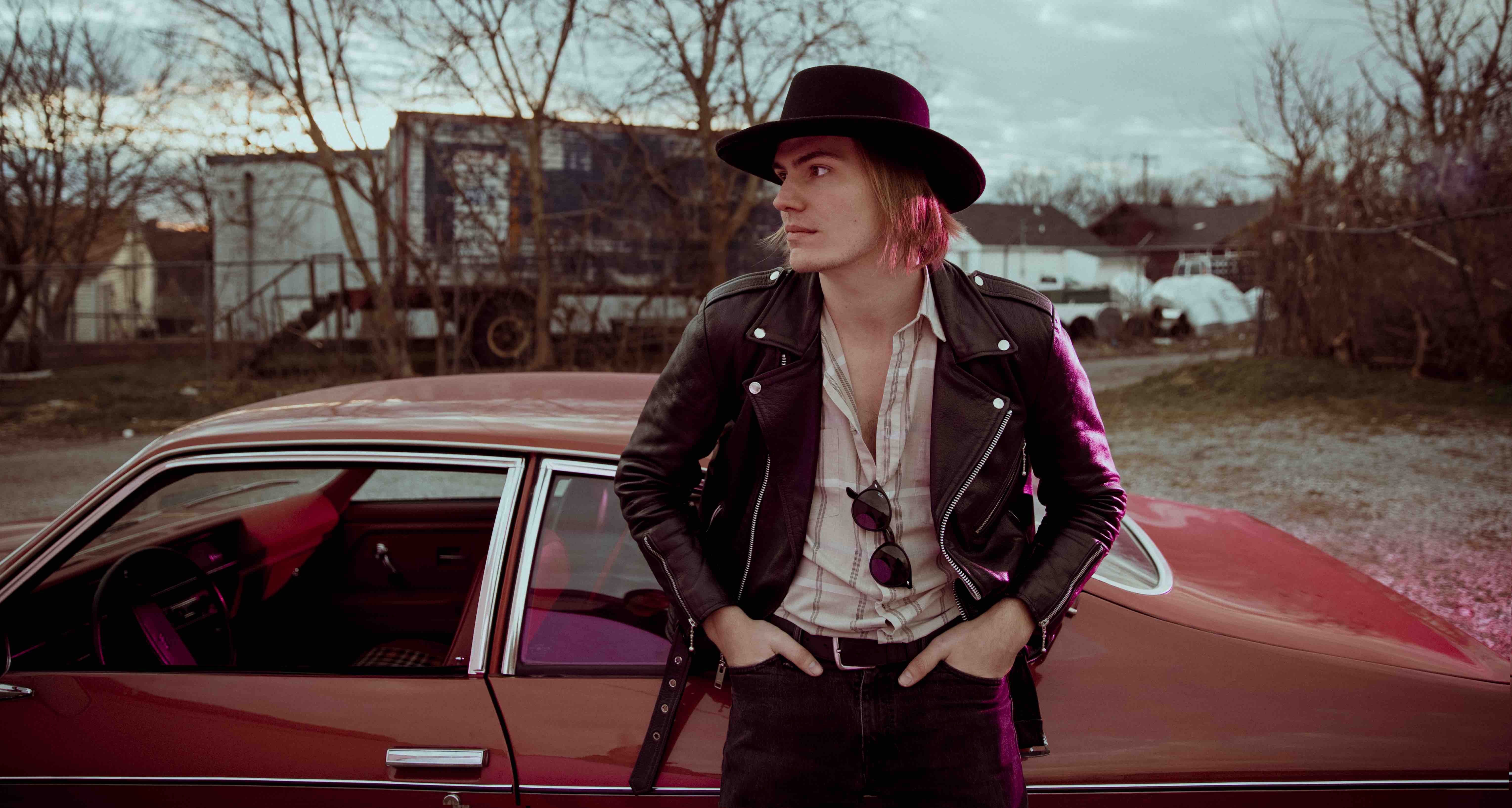 Tell us about your tour vehicle. Any notable breakdown stories?
2012 Ford Econoline 12 passenger van—150,000 miles on it. No major repairs yet! (Knock on wood) We haven't had any major breakdowns with this van but our old van before this one was a 97 Dodge with no AC and I remember riding into Atlanta with no brakes and having to use the emergency brake and we basically glided into the venue as the car was dying just in time for load in. Luckily we knew another band in Atlanta that let us use their van. We've also had homeless people sneak into our vans. That's always a surprise.
How do you eat cheaply and/or healthy while on tour?
I basically live on a diet of beef jerky and cheese and water. Sometimes I'll stop at Whole Foods but mostly just avoid fast food. Try to run and do sit ups and push ups in the mornings if I have time.
How many strings do you break in a typical year? How much does it cost to replace them?
A lot! I probably break a string every 4th or 5th show. I use 12 gauge d'addario flat wounds and they are pretty expensive. Around 15$ a pack so It's not very cheap! I carry 4 electrics and 2 acoustics on the road so it adds up!
Where do you rehearse?
It's above our friend's garage and there is a studio in it complete with a bar that we sit around and talk at and make all our big plans. Haha. Many parties have taken place their and we've had to put out a few fires.
What was the title and a sample lyric from the first song that you wrote?
"Why am I so sad," and the song was called "Why am I so sad." Hahaha. I think it was in the key of Am and I can't remember the melody too well. But it was my first song I remember being happy that I had completed. I had a big crush on the girl who sat behind me at my school but she was not having anything to do with me hahaha. So I wrote a song about it. It was utterly terrible.
Describe your first gig.
A coffee shop called juris in Shreveport Louisiana every Tuesday from 8-10 for 20$ when I was 14 years old. The future drummer of my band who was 5 years older worked there and I begged him for a gig and he finally broke down and let me play there. I started smoking cigarettes hanging out with the other musician kids who hung out there and then eventually my first joint. We thought we were so cool.
What was your last day job? What was your favorite day job?
My last day job was working for a photographer and it was also my favorite day job. There were nudes of his wife everywhere though and I had to try not to look at them. A little awkward. He was a nice man to work for though. Also a very talented photographer.
How has your music-related income changed over the past 5-10 years? What do you expect it to look like 5-10 years from now?
I went from making hundreds of dollars a year to thousands and I'm hoping I'll make a bagillion in the next 5-10. Got mouths to feed.
What one thing do you know now that you had wished you knew when you started your career in music?
That it was gonna be more mentally exhausting than any other day job you could have. That you have to have a very thick skin and not take anything too personally. Not everyone is gonna like what you do. How slow everything goes. It seems like progress is always around the corner. My career has gone by incredibly slow. Every step up has taken what seems like a very long time. That nothing will likely happen overnight and to be patient. Also that you have to fight for a shower.