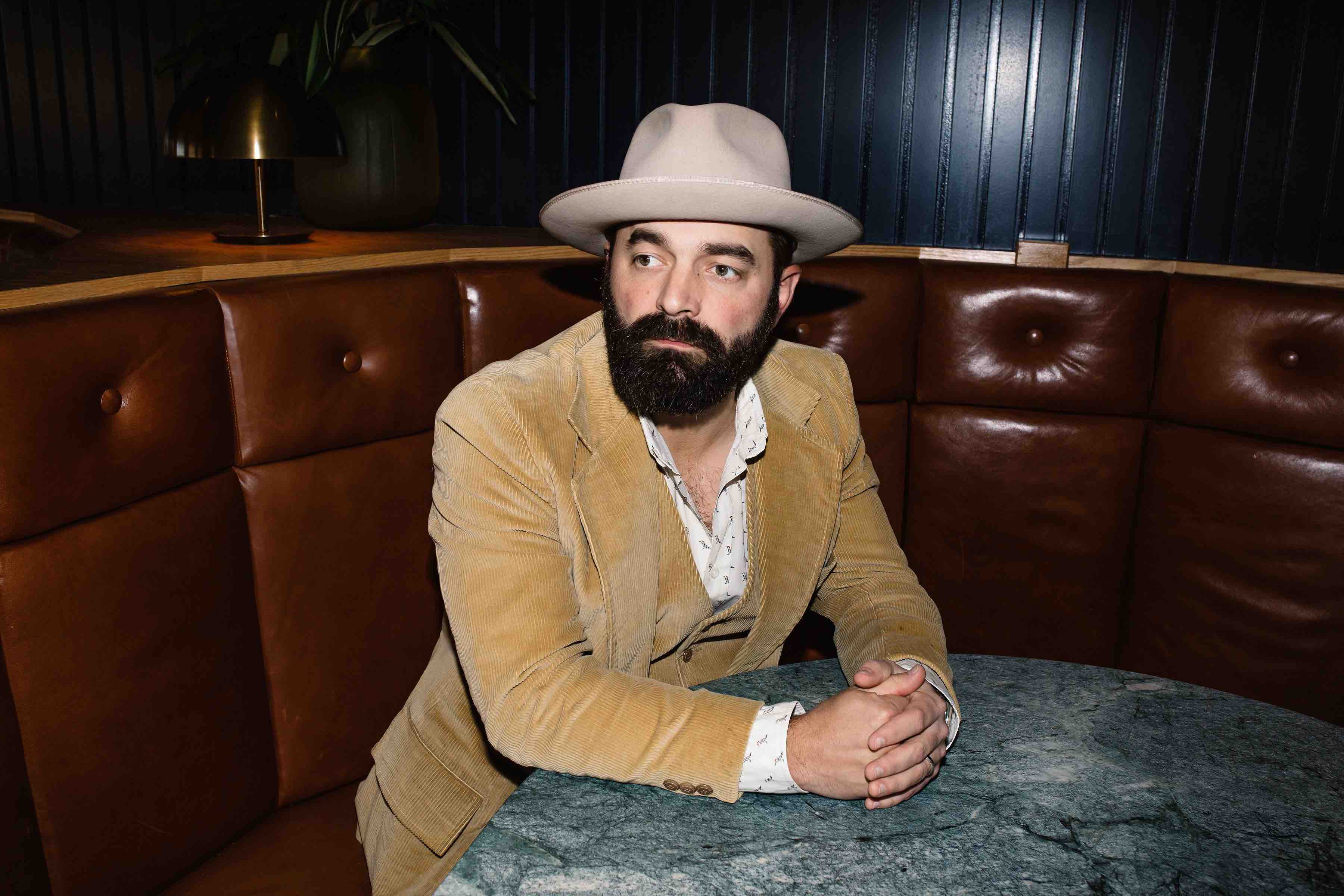 Tell us about your tour vehicle. Any notable breakdown stories?
After years of Volvo station wagons, two different conversion vans, a sprinter and a converted box truck with bunks, we finally made the change over to short term bus leases, but we still have to rent vans and cars every now and again.
The worst break down was in the early days in the Volvo station wagon. I bought it with 65,000 miles on it and it died 5 years later with over 340,000 miles on it. These were the days when I was mostly a solo acoustic artist, playing colleges, bars, and coffee shops all over America. One day driving through downtown St Louis, the car in front of me dropped its entire exhaust system and it blew both my front and back right tires and almost killed me in the process. Definitely the scariest day of touring I have ever had.
How do you eat cheaply and/or healthy while on tour?
The most important thing is keeping it simple. I only have about 5-7 things I eat for dinner on a tour. Chicken caesar salad, or salmon with veggies. Everybody wants to take you their favorite dive when you visit their town, so it was hard in the beginning, but we have a good rhythm. It's the small things, not eating pizza late night, choosing wine over beer, going to bed at a reasonable hour…
How many strings do you break in a typical year? How much does it cost to replace them?
A lot! I bet I break a string every week. I change my strings weekly though, it has cut down on the onstage string breaking but now it's more expensive.
Where do you rehearse?
Now our sound man has a studio called the Planetarium in South Nashville, and we have been rehearsing there this year. It's a cozy but great sounding space.
What was the title and a sample lyric from the first song that you wrote?
"Nightingale" was the name of the song. No idea what the lyrics were, but it was only a two chord song. Thankfully I got more creative after that.
Describe your first gig.
A BBQ restaurant in Knoxville TN called Lucille's. I was a college student at the University of Tennessee and I convinced about 50 of my friends to come see me play. I had to play 3 long sets. Only about 20 of them stayed to the bitter end.
What was your last day job? What was your favorite day job?
Music has been my day job since I was 22 and it is by far my favorite one. I did residential construction cleanup all through high school, and spent a summer working on a farm in north Mississippi. It was 100 degrees every day and I had to paint a 2 mile fence. It took me 6 weeks. Music is way better than that.
How has your music-related income changed over the past 5-10 years? What do you expect it to look like 5-10 years from now?
Well, as our touring has gotten more successful, I get to take home a little more money than I used to. You don't get in to music for the money, but hopefully if you work hard and get a few lucky breaks you can pay your bills with it. But that's not true all the time and I am grateful to be one of the ones who gets paid for a hobby. I consider myself very lucky. I try not to think about what it's going to be like in 10 years. It changes so fast anyways, I am sure my imagination will be wrong.
What one thing do you know now that you had wished you knew when you started your career in music?
I wish I had enjoyed the ride in the early years more than I did. I was always looking around the corner for what was next and didn't stop to enjoy the moment enough. I am doing that a lot more now in my 2nd decade as a touring artist.