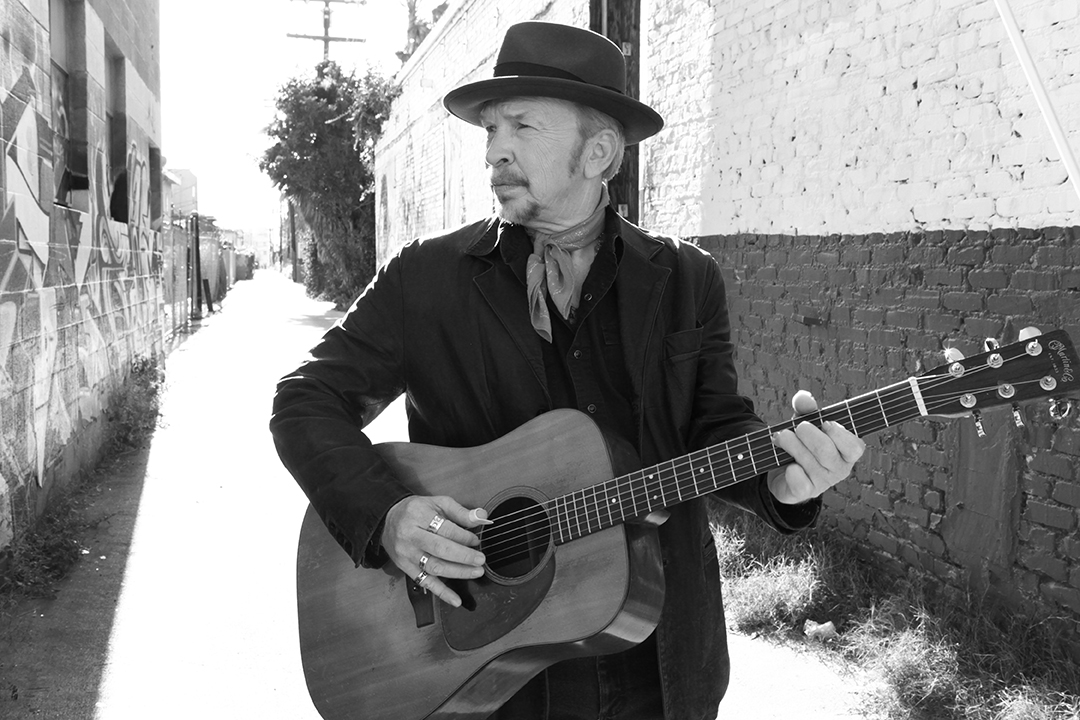 Tell us about your tour vehicle.
My touring vehicle is a white 2012 Ford Econoline 15 passenger van with around 270,000 miles on it. It probably has another 200,000 miles to go on it. It's the third Ford van I've owned and I drove over 400,000 miles on the first two so the Ford van is a truly dependable workhorse. This sounds like an ad for Ford Econoline vans and I guess it could be. The back two bench seats have been removed to create space to store gear, guitars and suitcases. I also always have a rental mini-van for merchandise and more seating options for the musicians. Pretty basic traveling but keeping a low overhead means the musicians get paid more and I can survive financially playing uncommercial roots music. This was a lesson I learned 40 years ago when I was a member of The Blasters and it's worked well over the decades. Don't go into debt for a tour bus unless you're a major star or planning on a short career in the always challenging music business.
How do you eat cheaply and/or healthy while on tour?
I eat when I can on the road. Personal choice isn't always an option. Cheap, expensive, healthy, unhealthy. Whatever is available at 2am. 
How many strings do you break in a typical year? How much does it cost to replace them?
I break too many strings to count. 
What was the title and a sample lyric from the first song that you wrote?
I wrote my first song when I was 4 or 5. It was a minimalist R+B tune, a la Leiber And Stoller, called "I Don't Know And You Don't Care". Those were all the lyrics. It was a big hit in my mother's 1949 Studebaker but nowhere else.
Describe your first gig.
My first gig was at a high school party in my freshman year. I sucked. The band sucked. The party sucked. After the party, my older brother Phil took me to a blues club called the Ash Grove to see T-Bone Walker, Big Joe Turner with the Johnny Otis Orchestra. That did not suck on any level. The first part of the evening is a horrible memory. The second part of the evening was one of the most important nights of my life.
What was your last day job? What was your favorite day job?
My last day job was as a fry cook in Long Beach, California. I worked in a little middle eastern joint for two years while studying creative writing at Long Beach State University. After I quit to be a professional musician, it took about a year for me to stop smelling like a falafel. 
What one thing do you know now that you had wished you knew when you started your career in music?
That there are some real slick talking crooks, conmen, corporate interests and criminals out to separate you from your hard earned money. For the past 30 years I've managed to avoid shady folks like that. My motto for surviving in the music business is: Go where the Love is. Surround yourself with musicians better than you are, business associates/record labels who understand/appreciate what you're trying to do musically/career wise and friends who won't lie to you.