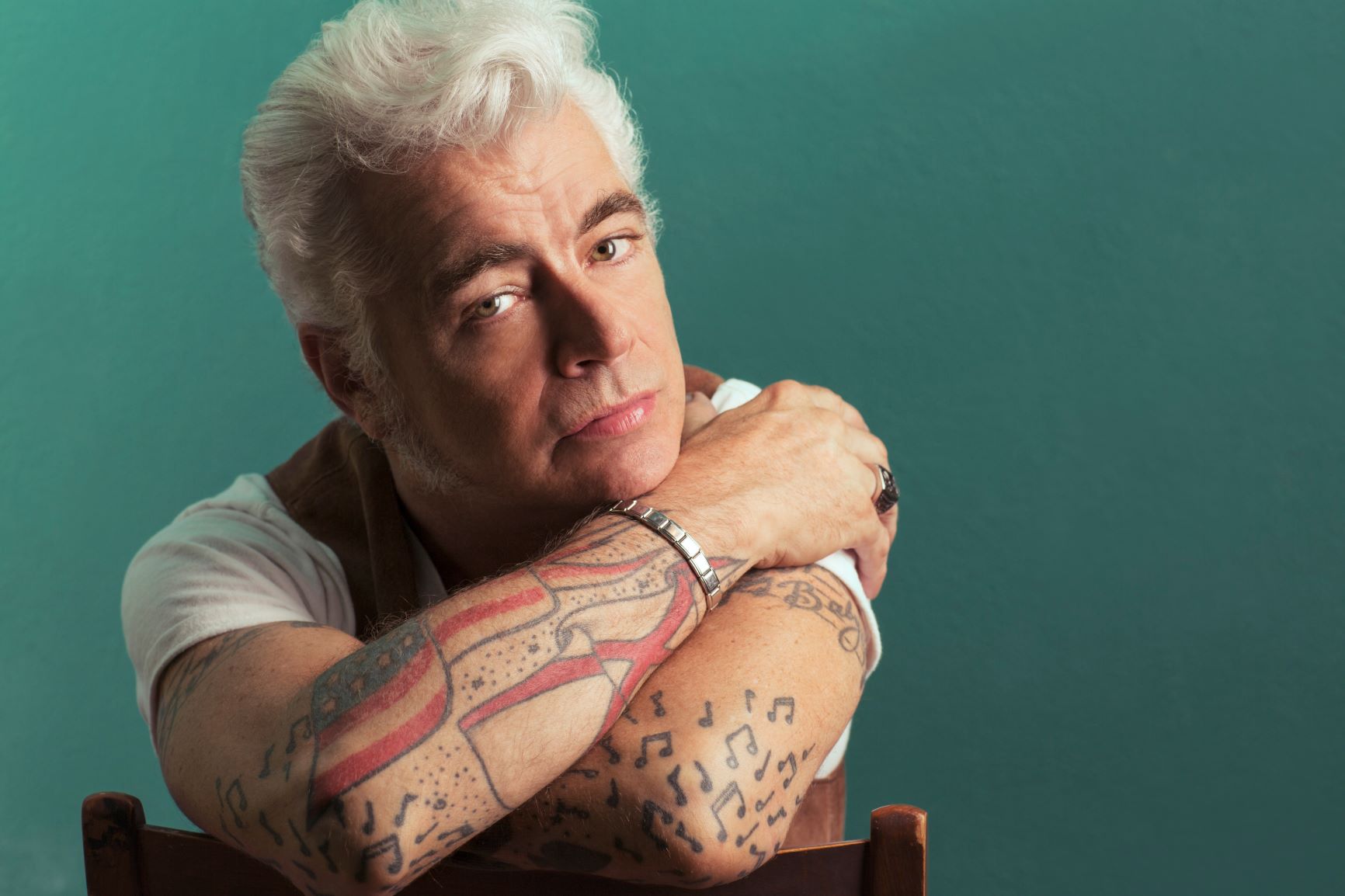 Tell us about your tour vehicle. Any notable break-down stories?
Currently I use a 45' 1997 Prevost LeMirage tour bus. It's hard to say how many miles it has as I'm the 3rd owner. It was originally Carlos Santana's, then Asleep At The Wheel's. I bought it from them. Me and Ray Benson (from the Wheel) wrote and recorded a song called Bus Breakdown. It tells of countless repairs you have to make. Some big some small, but old bus or new bus , you will breakdown and that's just reality.
How do you eat cheaply and/or healthy while on tour?
Cheaply is easy, fast food. But healthy is very hard. Fried foods are soooo good. Ha.
How many strings do you break in a typical year? How much does it cost to replace them?
Oddly enough I never break strings even though I only change them every two months. They're typically 8 bucks a set.
Where do you rehearse?
We never rehearse. We play so often, 300 shows a year, so I use that stage time to try out new songs.
What was the title and a sample lyric from the first song that you wrote?
"What's Your Name"
What's your name, who are you
You with the torn up coat and worn out shoes
Are you hungry would you like some food
What's your name tell me who are you
Describe your first gig.
Depending on how you count it:
My first on stage paid gig was just strumming an acoustic unplugged guitar just so the band that were friends could make more money. The bar owner paid per man. It was an Officers Club in Ft Sumter.
The other was a real singing gig in a Honky Tonk in Laporte Texas that had chicken wire in front of the stage. It was a duo with a paraplegic bass player. It was pouring down rain almost a flood outside and nobody there. The owner made us quit after about 30 minutes. We were awful.
What was your last day job? What was your favorite day job?
I was on the assembly line at Shasta Beverage in Houston Texas. That was also my favorite job as it was a lot of driving the forklift.
How has your music-related income changed over the past 5-10 years? What do you expect it to look like 5-10 years from now?
I make a good living. There is more mailbox money these days, from royalties and acting jobs. I'm hoping the next 5-10 have more of the same.
What one thing do you know now that you had wished you knew when you started your career in music?
Be more flexible in your music and make the effort to see and meet your influences. Seeing them live is the best teacher. I missed a lot of chances to see mine.