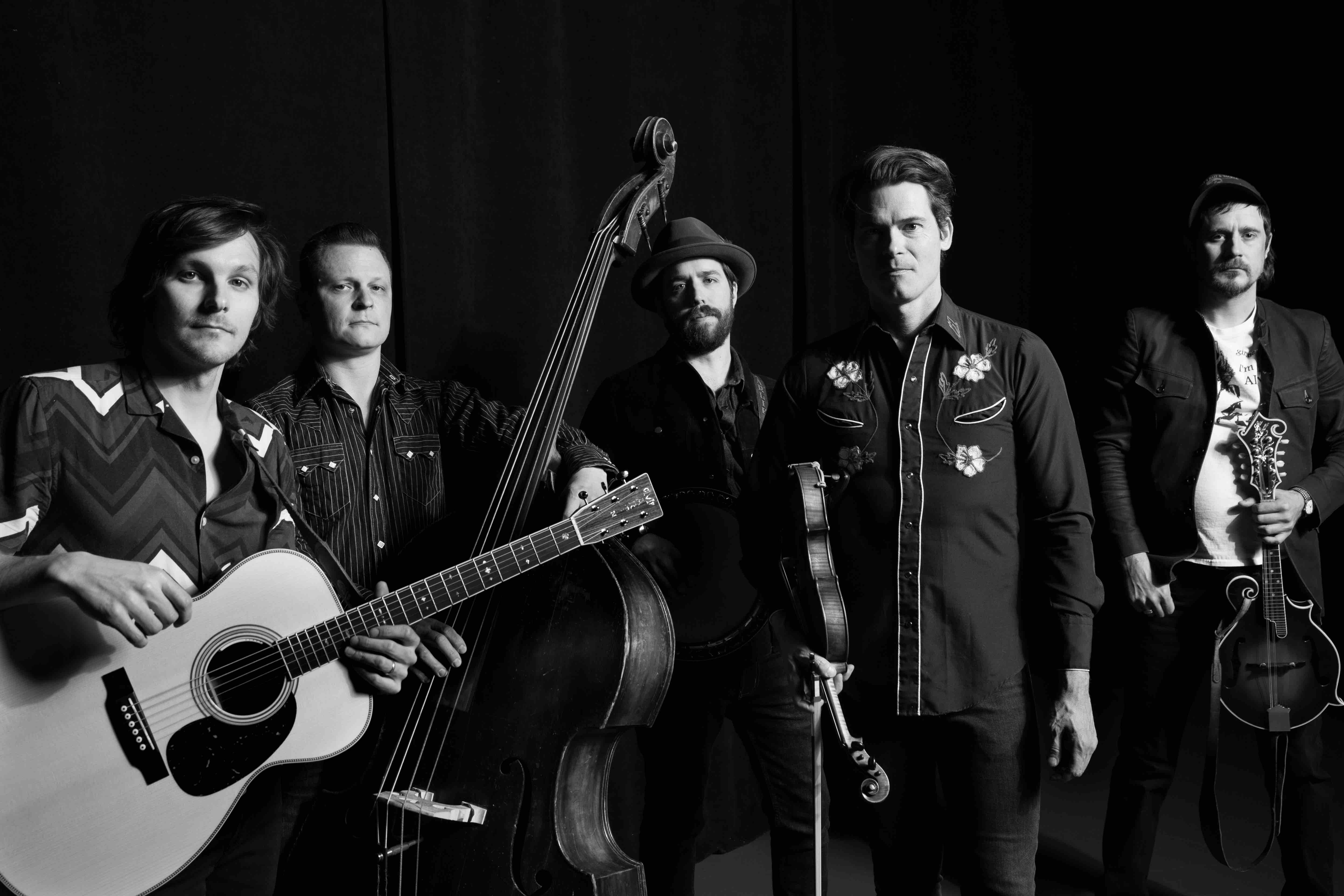 Tell us about your tour vehicle. Any notable breakdown stories?
We usually travel in one or two rented tour buses. The mileage varies, but a tour bus's life usually lasts about 1 million miles. We've had a few breakdowns over the years, but luckily, never missed a gig because of it.
How do you eat cheaply and/or healthy while on tour?
At this point, we rely mostly on catering or buy-outs from venues. And we receive a per diem. Most of our band and crew don't do fast food or unhealthy junk food on the bus. We try to keep it as healthy as we can.
How many strings do you break in a typical year? How much does it cost to replace them?
We, typically, change all of our guitar, mandolin, and banjo strings about every 4 shows to keep the best sound. We are lucky enough to have sponsorships for our strings.
Where do you rehearse?
Being an acoustic string band, when we do rehearse, we can still get together at one member's house. When I first bought my house years ago, we were writing and rehearsing for what became our 2018 album entitled Volunteer, in my garage, and we ended up with a crowd of my new neighbors. Kids were playing in my yard, someone brought us homemade cookies…. it was a pretty cool welcome to the neighborhood.
What was the title and a sample lyric from the first song that you wrote?
Personally, I'm more of a player, not a lyricist. But, I have co-written some through the years. I have one unrecorded song I wrote years ago called "Givin It All Back To Wichita".
Describe your first gig.
My first show with Old Crow was in 2003 at The Mercy Lounge in Nashville. I was asked to play 5 songs on piano as a featured guest, but, at the last minute, they decided they wanted me to play the full show. I believe that had to do with the fact that I dragged an actual upright piano to the show haha. They probably felt bad for me, but it all worked out!
What was your last day job? What was your favorite day job?
I've been fortunate enough to work as a traveling musician since I was 23 years old. Prior to that, I worked as a caretaker at the Boy Scout Camp that and I grew up at as a camper and counselor.
How has your music-related income changed over the past 5-10 years? What do you expect it to look like 5-10 years from now?
Just like any other job, the longer you're there and the harder you work, the more money you will make/benefits you will have. I have been with Old Crow Medicine Show for 10 years now and look forward to many more years to come.
What one thing do you know now that you had wished you knew when you started your career in music?
Play the music you love and love the music you play.