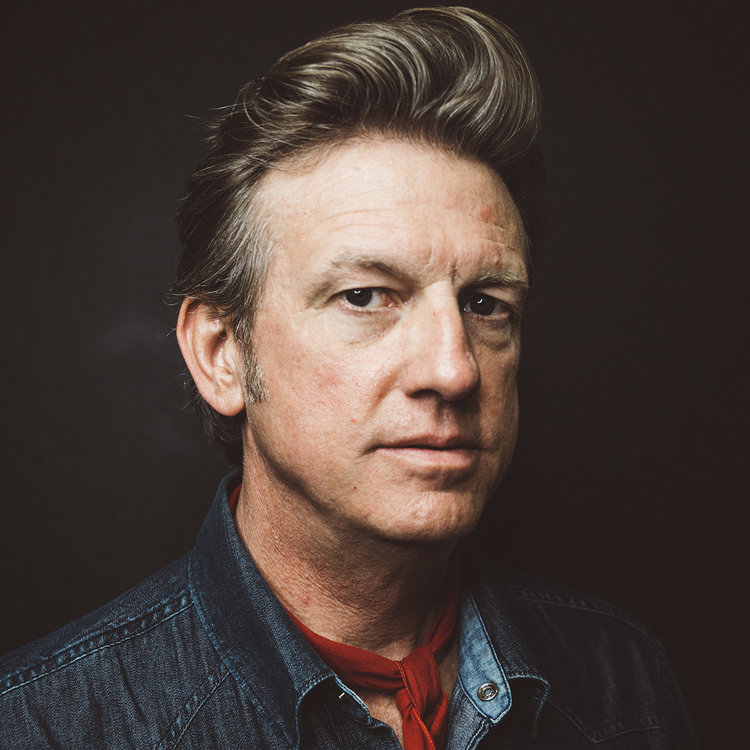 Tell us about your tour vehicle.
I travel in my Sprinter van. I have it all tricked out with bunks for sleeping and amenities we have added on over the years. The thing has 367,000 miles on it but still runs good. I recently bought another Sprinter just like mine with much lower mileage so now I have two!
There are always break downs no matter what kind of vehicle you have. But make sure to check the belts or you may find yourself stranded in Roswell, NM in 104 degree heat. The aliens don't help you there but the mechanics sure do!
How do you eat cheaply and/or healthy while on tour?
Our drummer Martin Lynds can somehow find us good food no matter where we go. But there are still a lot of late night tacos and Whataburgers after the gig.
How many strings do you break in a typical year? How much does it cost to replace them?
I don't break many strings but I carry a lot of extra just in case. I have nice deal with the good folks at D'Addario!
Where do you rehearse?
Recently I built what I call a Little Shack Out Back to house all of my junk and for a rehearsal space. It's very handy. It's so new nothing crazy has happened there yet but give us time…
What was the title and a sample lyric from the first song that you wrote?
I really can't remember the first song I wrote. It probably sounded like me channeling the Beatles channeling Carl Perkins.
Describe your first gig.
My first gig was playing drums in my folk's country band when I was 13 years old at the El Dorado Springs, MO Community Center for a Saturday night dance. I was told by my Grandfather (who played rhythm guitar) "brushes on everything except the instrumentals. Then you can use the sticks." That lasted about one gig. I played with my folk's band until I was 18. I switched to guitar around 16 or 17.
What was your last day job? What was your favorite day job?
My last straight gig (if you could call it that) was door to door canvasing for Greenpeace. I developed a pretty good rap that came in handy when canvasing people in clubs for tips. My favorite day job though was a night job working as a movie projectionist.
How has your music-related income changed over the past 5-10 years? What do you expect it to look like 5-10 years from now?
I came out of a major label band (BR5-49) that pretty much carried me from 1995 until we broke up in 2006. After that I had a song writing gig for a couple of years. Then I got tapped to be the Music Director/Supervisor for a Broadway musical called "Million Dollar Quartet" and parlayed that into working in the same capacity for the TV version "Sun Records." These two things have really helped both artistically and financially. So I guess I have diversified! But it's always a hustle. I keep making records and slogging it out on the road and developing new musicals. I hope I can keep it together. I'm too old to get a real job at this point.
What one thing do you know now that you had wished you knew when you started your career in music?
To listen better. Listen to the other musicians, and to people who are trying to help you even if you don't think you need help.