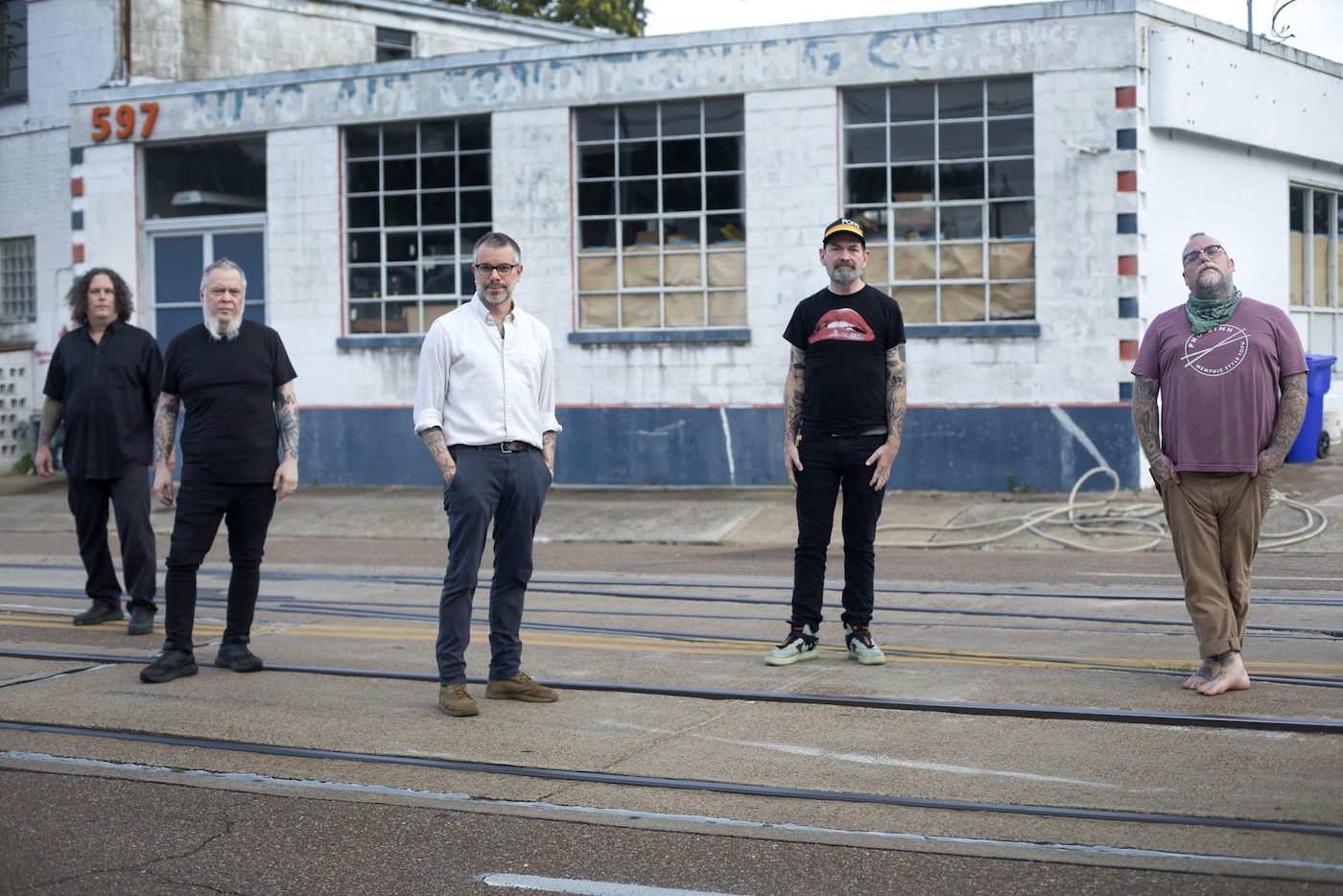 Tell us about your tour vehicle.
We have a 2012 Chevy Express Van and a trailer. Our first van was a Dodge Ram Van we bought in 1999 and we got about 300,000 miles out of it before we cracked a head on a cylinder and had to limp it back to Memphis from San Diego. We tried a Sprinter for a little bit but I think our trailer was too heavy for it and we switched to a Chevy Express Van just cause we found a cheap used one for sale. Brian (our guitar player) inherited that one when we bought the newer 2012 van. On longer tours we lease a bus and those come with a driver. I have to admit I don't miss driving. I used to love it. I used to drive around all night just for fun before we started touring all the time. Now I'm just fine letting someone else drive. 
How do you eat cheaply and/or healthy while on tour?
I usually eat one meal a day on tour. Right before or right after soundcheck usually. I'll eat snacks and stuff that are around of course but usually just one real meal. That's one of the things I've missed the most from touring actually is not being able to eat at all my favorite places all across the country. 
How many strings do you break in a typical year? How much does it cost to replace them?
Don't break strings as much as we used to because now we change our strings every two or three shows. We used to push it longer but changing them more often means less interruptions during the show and they stay in tune a little better. We buy strings in bulk now at a discount.
Where do you rehearse?
A few years back we were lucky enough to buy a building in Memphis right down the street from Sun Studios. And it's so close to Sam Phillips' Recording Service that we are actually able to push most the gear down the street when we record there. That is Lucero HQ now. It was an old garage so it has bay doors that make loading in and out super easy. A huge plus. After practicing in upstairs apartments and basement dungeons for 15 years, this old garage is like band-practice heaven.
What was the title and a sample lyric from the first song that you wrote?
I don't exactly remember the first song I wrote. I do remember I had one called "Superhero Song" that was basically about comic books. 
Describe your first gig.
I played my first show with a Little Rock band called SFZ. They were friends of a friend and they needed a bass player. I auditioned and I think I got the gig because I was the only option and I knew how to play "Blood & Roses" by The Smithereens. The show was at a venue at 7th & Chester in downtown Little Rock that was called Mandrakes. The venue had previously been called the DMZ and later became Vino's, which is where Lucero played a ton of shows in our early days. 
What was your last day job?
My last day job was working at the family business: Nichols Furniture. My dad and my uncle had worked with my grandmother forever selling pianos and organs and when she moved to Memphis they transitioned into selling furniture as well as pianos. All through school I was in charge of putting together all the advertising that ran in the Arkansas Democrat Gazette. I did all the layouts and even drew all the furniture art we used in the ads. I've still got the giant binder with hundreds and hundreds of drawings of random pieces of furniture.
How has your music-related income changed over the past 5-10 years? What do you expect it to look like 5-10 years from now?
We've slowly grown our fan base bit by bit over the last 22 years. About 10 years ago we got to the point where I felt like we could pay all the band members a decent salary. Up until then, we'd all lived together in a crappy warehouse and nobody had a car except the tour van and we all shared a cell phone (when we eventually got one). That is all true. Now we have our own cell phones… so I guess we are doing alright. 
What one thing do you know now that you had wished you knew when you started your career in music?
I'd tell myself to take it a little easier. Slow down and don't sweat the small stuff as much. It seems like no matter where I was, I was always more focused on where I wanted to go or where I'd rather be and I wish I would've just enjoyed where I actually was at the time a little more.