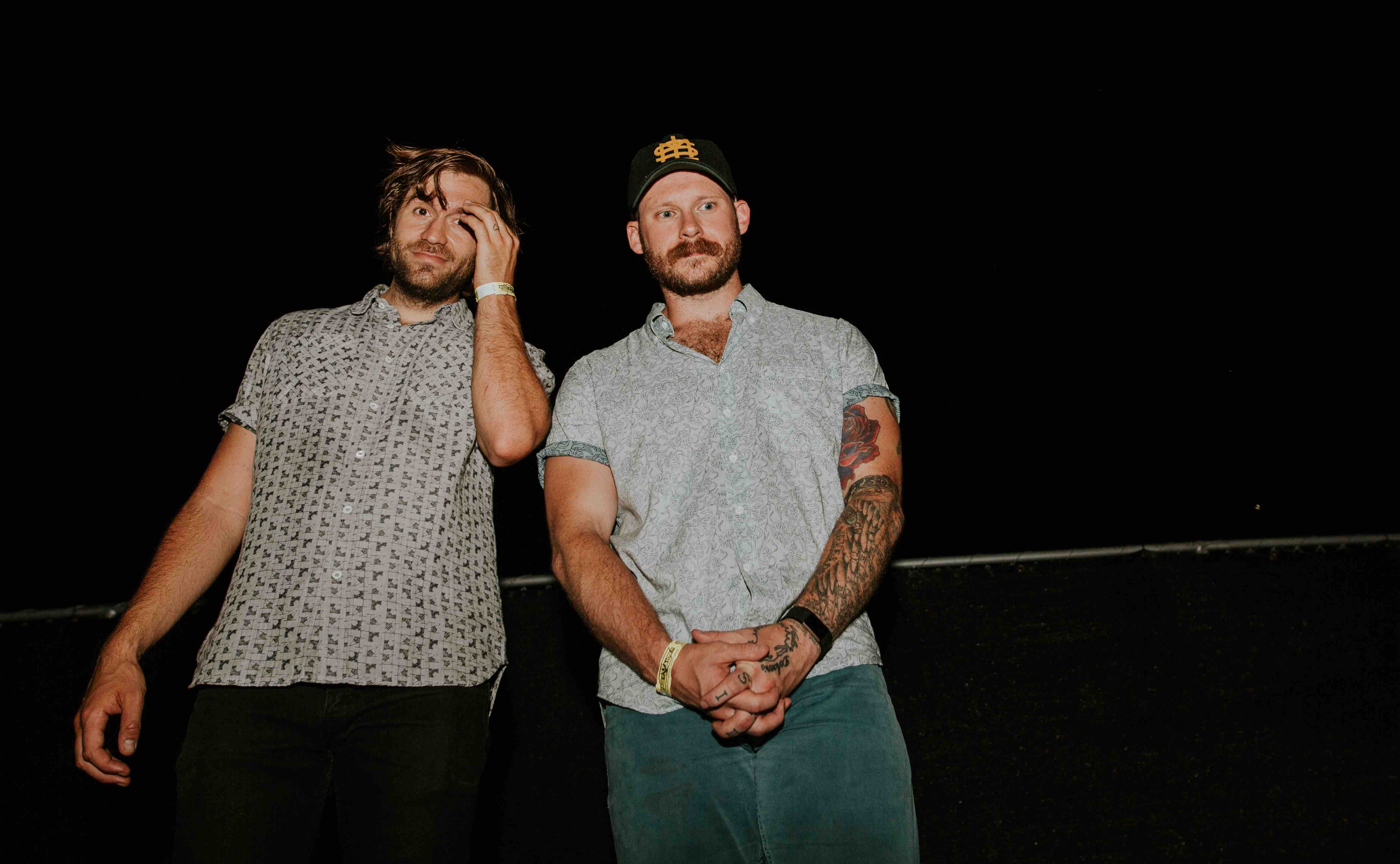 Tell us about your tour vehicle.
We have a huge white van we travel in with 180k miles on it! We've been lucky with our current van and we haven't had any issues, BUT our last van was different. She was charcoal grey and went by the name "Cerebro". She died in the middle of a tour somewhere outside of New Jersey. Due to the fact that we had a show in Virginia on the day she died we had to think fast. Mistakes were made and we ended up selling the van's carcass for 150 bucks and renting a car.
How do you eat cheaply and/or healthy while on tour?
Chipotle is the best when it comes to decent healthy options that are consistent and affordable. And their sofritas are underrated for sure!
How many strings do you break in a typical year? How much does it cost to replace them?
As a proud maker of mostly quiet music we don't break as many strings as most. I would put our number at 2 a year (and that's probably a liberal estimate).
Where do you rehearse? Any interesting stories about the space?
We rehearse in either one of our houses and due to the fact that most of our lives are spent inside the aforementioned homes, I would say yeah, SOME CRAZY SHIT HAS HAPPENED THERE.
What was the title and a sample lyric from the first song that you wrote?
We wrote the song "Creature" first and we're still proud of that one. My favorite lyric chunk from that one would be:
"Let me spend my skin on you,
Kiss me, whisper, make me new"
Describe your first gig.
We played in AUSTIN at this joint called the Carousel Lounge. There were about 7 &1/2 people there and the venue put a gigantic papier-mâché elephant In the center of the stage. We played our quiet folk songs off to the side of the elephant's ass. It was glorious.
What was your last day job? What was your favorite day job?
One of us was a Crossfit coach and the other one worked with refugee resettlement, so I think it's safe to say we were both changing the world.
How has your music-related income changed over the past 5-10 years? What do you expect it to look like 5-10 years from now?
When we started doing music full time, buying cd's was still the normal and the idea making a decent chunk of mailbox money via streaming outlets was still a few years off. With the growth of the latter, the industry changed. How you release albums, singles, how many physical units (and in what format) you order to take on the road, etc. The day in day out social media grind or representation, branding, music dispersal. It's nuanced and it's (at times) overwhelming.
We don't see the changes as inherently bad or good, they just are. Thus, if you can create things you're proud of and employ the new devices that keep popping up in your favor: well bully for you then! We're certainly trying to.
The question of music income falls in the same vein of thought. Yes, some of our income streams look different than they did half a decade ago. And yes, even the ones that are the same have changed with updated tech and ways of thinking. But the core of both the writing and performing chunks of our job has stayed the same:
-We Write music that we love/impresses us.
-We are fully ourselves on stage/we sing our asses off.
If we can do the aforementioned things AND make a living out of it…well then…once again, bully for us!
Oh yeah, there was one more element to your question…what do I think it'll look like in 10-15 more years…
We think there will be more robots. And we REALLY hope those robots will help us make money in music.
What one thing do you know now that you had wished you knew when you started your career in music?
Hmmm…. The thing I wish we'd known earlier and the best thing we've picked up along the way are one in the same:
A friend told us that it was ok to try and be impressive, to sing our asses off and to legitimately try and write songs that will outlive us. I don't know why, but all that stuff has gotten easier to live now that we're older. For most bands that might come second nature, but for us it was a slower process. It's almost like (even after we'd been full time musicians for a couple years) we were still waiting for someone to say "ok fellas, your time's up…get back to your day jobs"…
Once we made the personal realization that we already were the Real McCoy a ton of shit clicked into place. Nowadays we're writing music from a much happier and more liberated place. It's a marvelous feeling, truly.