"I'm a little bit crazy, but I ain't no fool."  Although that's the chorus for Country Cool, off the Shinyribs debut, Well After Awhile, one suspects it's a little bit of an autobiographical statement by the driving force of the Shinyribs, Kevin Russell.  Russell is more known as the front man for The Gourds, one of Austin's leading party/jam band lights.  It's tempting to hear this album as a new effort from The Gourds, and the first song, Who Built the Moon is the kind of nutty tale that would fit right in to a Gourds show.  But to do that would definitely sell Well After Awhile short.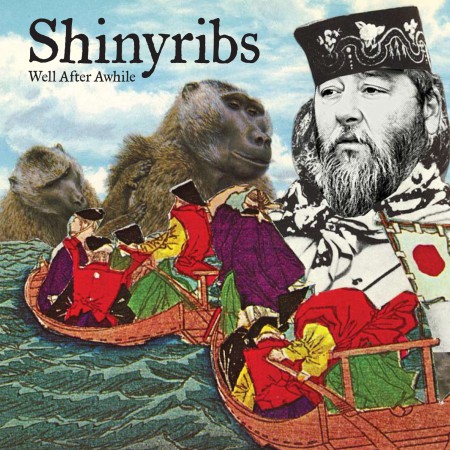 By the fourth cut into the album you get the first full exposure to the broader spectrum of Russell's songwriting skills.  Shores of Galilee, with its admonishment that it's "a cold hard cure to bear your burdens alone" is a deeply philosophically exploration.  It's followed immediately, though, by (If you need the) 442 with an observation about "unsuspecting crackers on the flat mud lands" and their fate at the hand of a tornado.  So much for high minded lyrics.  And the aforementioned Country Cool reminds you that "when it comes to cervezas, I really don't care, just bring 'em two at a time".
The musical spirit also takes on a light-hearted element in a few of tunes of this project. Poor People's Store about, well, you can figure it out, carries on in a 50″ Sam & Dave style that's somehow just the right amount of retro to further make the point.  Fisherman's Friend is poetic Cajun country waltz, and East TX Rust has an undercurrent of 70's funk, along with a guest vocal by Ray Wylie Hubbard.
By the time you get to the end of the album, an old scratchy ukulele or de-stringed guitar version of the Sam Cooke number, Change Is Gonna Come, you're ready to go back to the beginning and listen a little closer for some of the gems.  I'm not saying this apple falls far from The Gourds tree, but somehow it's a Grannysmith beneath branches of Red Delicious.
---
About the author:
I've actually driven from Tehatchapee to Tonopah. And I've seen Dallas from a DC-9 at night.
---