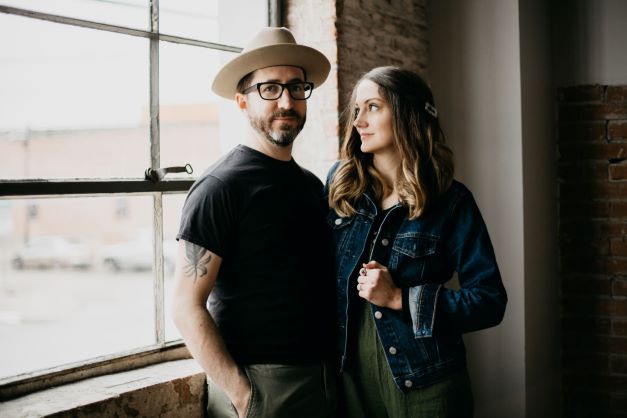 Chris J. Norwood has been known to tackle some serious and personal topics in his songs.  He takes a slightly different tack on the latest single from his forthcoming I Am Not Cool.  Well, sort of.  "I Need You (To Quit Breaking My Heart)", a duet with his wife Carrie, captures the back and forth of a bickering couple. "I didn't do anything wrong," he says. "Yeah, but you didn't do anything right," she responds. Yet Norwood sets the quarrel against a happy-go-lucky melody, makingthe song more charming than exasperating.   
The Norwoods' lean into the song's playful side with an Instagram-style video. Says Chris, "Carrie and I thought it would be fun to tell the story of the song in a tongue-in-cheek modern day context. We thought 'what would it look like if you got to see the couple in the song's intimate heated exchange play out over their Instagram stories,' and we really cracked ourselves up trying out different filters for the video. Singing hot dogs will always be funny! Best viewed on a mobile device."
Twangville is honored to premiere "I Need You (To Quit Breaking My Heart)" from I Am Not Cool, due for release on 20 August.
---
About the author:
Mild-mannered corporate executive by day, excitable Twangville denizen by night.
---