Not long after Steve Earle and Dwight Yoakum and their ilk starting reclaiming authentic roots music, a band formed out of a chance meeting in a bar took the idea a step further. BR549 was honky-tonk, rockabilly and Texas swing; and an attitude your mom told you to fear. Needless to say they developed a pretty fanatical following, and inspired a new generation of musicians and band. One of those, The Shootouts, went for the brass ring and scored the man himself, Chuck Mead, to produce their new album, Bullseye.
Not surprisingly, many songs on the album are old-school country through and through. I Don't Think About You Anymore is a country shuffle compelling you to the dance floor as front man Ryan Humbert keeps reminding himself that he is absolutely, positively, no-doubt-in-his-mind, over a girl. I Still Care has that same dancehall feel, with fiddler Renae Truex and pedal steel-ist Al Moss contributing their bona fides, as they do throughout the record. Here Come the Blues leans a little more Bakersfield in a lament about losing one's lover. Speaking of Bakersfield, Missing the Mark tosses in a Waylon Jennings-style beat to a number realizing he "mistook a maybe for a yes".
The band is comfortable going into some adjacencies as well. Hurt Heartbroke is full-on rockabilly tune that you can imagine Elvis covering in his heyday. The title track is an instrumental channeling Hank Garland that's just about impossible to sit still through. Waiting On You adds a fun zydeco beat to solid country song.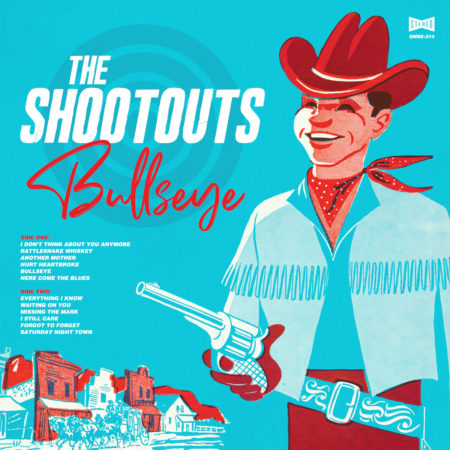 As you might have gathered by now, this album is not particularly subtle. Aside from a ballad about Humbert's mom, Another Mother, the twang meter is pegged through most of the record. I think that's a damn fine thing. If you're looking for some inspiration to go find the nearest honky-tonk, look no further than Bullseye.
---
About the author:
I've actually driven from Tehatchapee to Tonopah. And I've seen Dallas from a DC-9 at night.
---