Happily, 2021 is upon us! Here are just a few forthcoming long-players that we are eagerly anticipating in the coming months.
---
J.T. by STEVE EARLE AND THE DUKES (4 Jan)
Steve Earle pays tribute to his late son – and raises funds to support the late artist's wife and 3-year-old daughter – by recording a collection of Justin Townes compositions. It's a moving testament to the depth of Justin Townes' songwriting… and the talent that we've lost.
---
GREENFIELDS: THE GIBB BROTHERS' SONGBOOK VOL 1. by BARRY GIBB (8 Jan)
Barry Gibb revisits his exceptional songwriting catalog with the help of some friends, including Brandi Carlile, Jason Isbell, Gillian Welch & David Rawlings, and Dolly Parton to name just a few.
---
CATSPAW by MATTHEW SWEET (15 Jan)
As turmoil rages around us, Matthew Sweet returns with some power pop comfort food. Sweet's latest is chock full of crunchy guitars and sugared melodies, a musical salve even when the lyrics are brooding. It's also worth noting that, save for drum contributions courtesy of Ric Menck, Sweet created the album entirely on his own.
---
DISPOSABLE LOVE by JENEE HALSTEAD (22 Jan)
Halstead broadens her musical palette, bringing in some glossy pop sheen, a little bit of soul, and even a touch of electronica on Disposable Love. That sense of wonder and exploration carries through in her lyrics to create an album both engrossing and rewarding.
---
WHEN YOU FOUND ME by LUCERO (29 Jan)
They may be entering double digits with their 10th release, but that matters little. What matters most is that Lucero is releasing a new album, period. Ben Nichols has indicated that parts of the new album are influenced by sounds from the classic rock era. I can only imagine a dose of nostalgia is the result of longing for better times like so many of us have been doing. No doubt, Lucero will take us back in time in their own unique way. Personally, I can't wait to hear Brian Venable's guitar wake us up from this long slumber. 2021 already made. (Tom Osborne)
---
STRAWBERRY MANSION by LANGHORNE SLIM (29 Jan)
Langhorne Slim makes a welcome return with an album chock full of all that makes his music special. Strawberry Mansion, named for the neighborhood in Philadelphia where both of his grandfathers grew up,.crackles with Slim's rootsy blend of country, folk, and blues. A close listen to the lyrics finds the singer-songwriter grappling with tough times, both his own and those of the world around him.
---
Living in a Burning House by Selwyn Birchwood (29 Jan)
Selwyn Birchwood has matured into one of the leading lights of blues. Along with the likes of Gary Clark Jr., Birchwood is destined to carry the blues torch through another generation, keeping it relevant. (Bill Wilcox)
---
TASJAN! TASJAN! TASJAN! by AARON LEE TASJAN (4 Feb)
Tasjan softens his guitar, but not his personality, on the forthcoming Tasjan! Tasjan! Tasjan!. He leans into quirky and colorful pop that recalls Harry Nilsson, albeit with a 1980's/1990's glossy sheen.
---
HEAVY MALE INSECURITY by DEATH BY UNGA BUNGA (12 Feb)
Sure, this ain't Americana but I don't care. Norway's Death By Unga Bunga are back with another album's worth of gloriously bombastic rock and roll.
---
OPEN DOOR POLICY by THE HOLD STEADY (19 Feb)
Open Door Policy in some ways hearkens back to The Hold Steady's early days. The songs are still anthemic but a bit more subdued, at least by The Hold Steady standards. The more restrained arrangements increase the focus on the characters and stories from the creative mind of singer-songwriter Craig Finn.
---
OTTOMAN TURKS II by OTTOMAN TURKS (5 Mar)
udging from the first singles released from the forthcoming Ottoman Turks II, the Dallas cowpunks have dropped some of the cow from their punk. Get ready for some intense rock and roll!
---
OBVIOUSLY by LAKE STREET DIVE (12 Mar)
It's hard not to smile when you hear Lake Street Dive. Even as they reflect on these turbulent times, their music is effervescent.
---
FATAL MISTAKES by DEL AMITRI (30 Apr)
Nearly 20 years after their last studio release, Del Amitri make a welcome return with their distinctive brand of melancholy pop.
---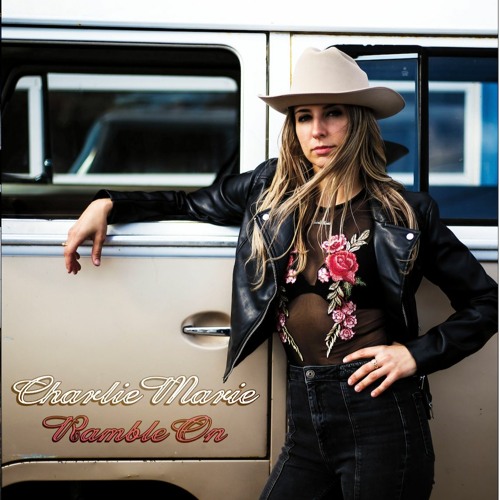 RAMBLE ON by CHARLIE MARIE (7 May)
The future of country music is alive and well in Charlie Marie's hands. One can hear the echoes of Dolly, Loretta, and Patsy in her songs and her voice.
---
About the author:
Mild-mannered corporate executive by day, excitable Twangville denizen by night.
---