Christmasland Jubilee is a dream fulfilled for Dan Blakeslee.  As he tells it, he started recording Christmas songs on his meager home recording gear in 2006 to share with his family as gifts. Those humble beginnings sparked his desire to record a full Christmas album with his band the Calabash Club.  That process began in 2019 and arrives just in time to add some joy in 2020.
Holiday songs are meant to be timeless and darn if Blakeslee hasn't whipped up a wonderful batch of them.  He revisits a few classics like "Santa Claus is Coming to Town" and "Oh Little Town Of Bethlehem", but the real joy here are the Blakeslee originals.  Titles like "Mister Candy Cane" and "Glowin', Blowin', Jumpin', Swayin', Wishin', Swingin', Dancin', Rockin', Fishin', Laughin' Christmas Tree" showcase his joyous and playful side while "It's Almost Christmas Morn" and "Christmas Tree Calling" find him in a more reflective mode.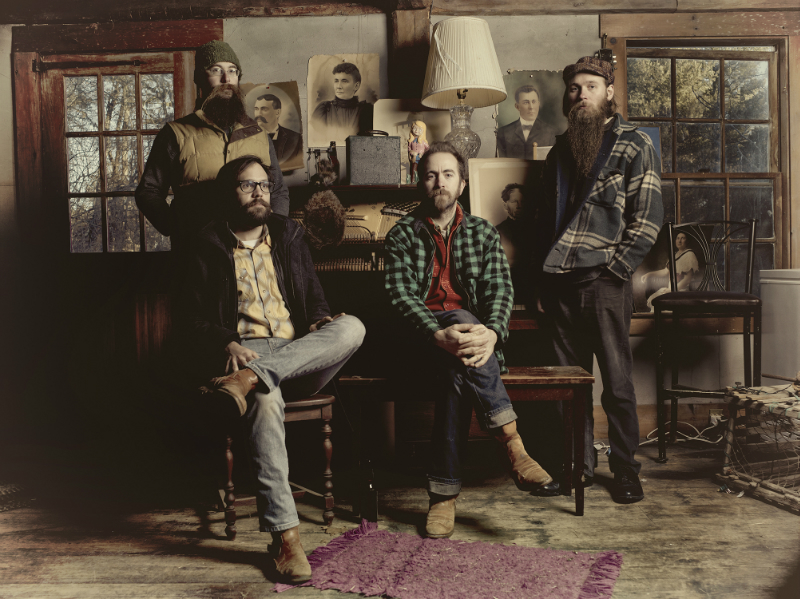 Yet the songs themselves are only part of the charm. Blakeslee's voice, not to mention the musical arrangements, will transport you to a 1940's jazz club. New Orleans is the most prominent reference point, with trumpet, clarinet, accordion, and pedal steel adding flair to Blakeslee's acoustic guitar and the Calabash contribution of piano, bass and drums. It comes together to make the music heartwarming and, well, jubilant.
I'm especially partial to the Blakeslee original "The Somerville Lights".  It hits home, figuratively and literally:  Blakeslee and I used to live a few blocks away from one another in, you guessed it, a town called Somerville in Massachusetts.   
Electric stars on the houses gleam, roofs are lit with a reindeer team.
Bright colors they tint the frozen snow, even traffic lights bring a festive glow.
We're going out to see the Somerville lights…
Twangville is honored to premiere "The Somerville Lights" by Dan Blakeslee and the Calabash Club.  Christmasland Jubilee will be available on Blakeslee's bandcamp page and most streaming services next Tuesday.
---
About the author:
Mild-mannered corporate executive by day, excitable Twangville denizen by night.
---