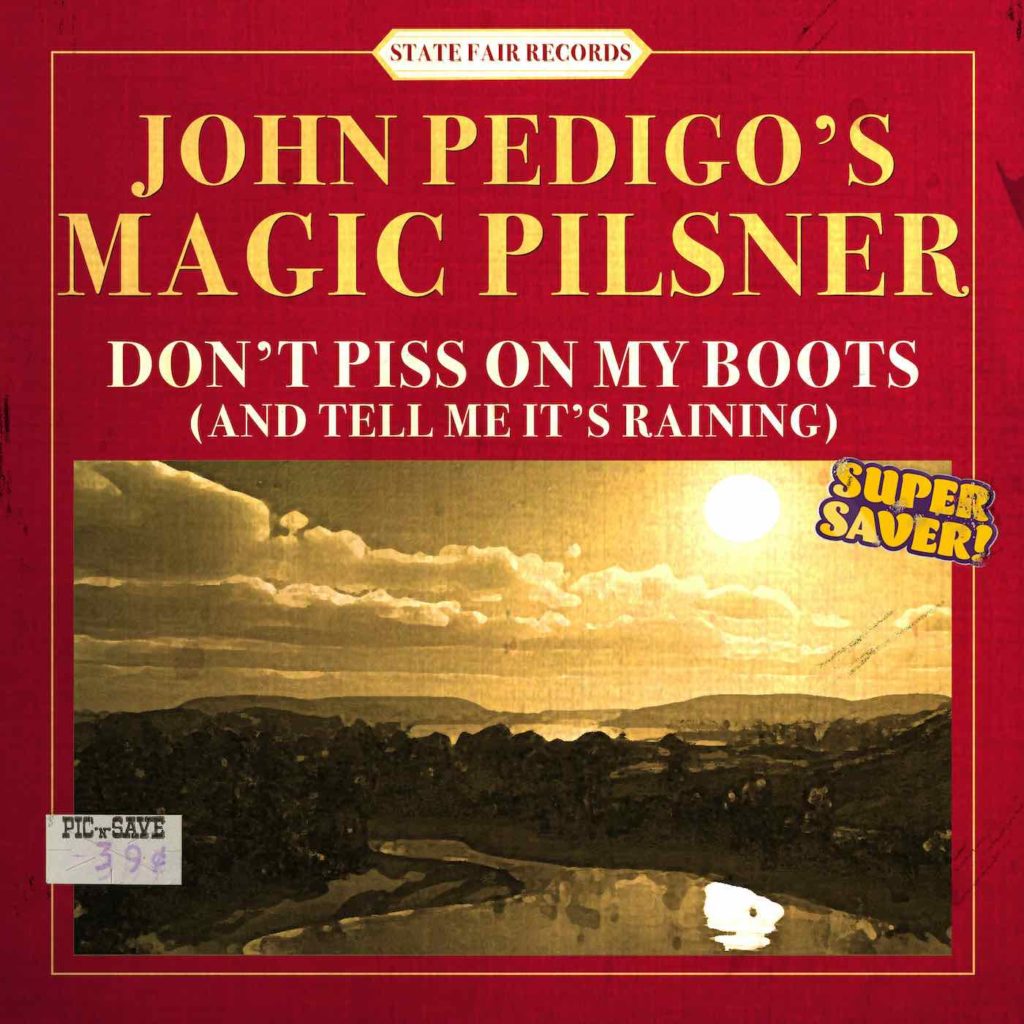 I've been waiting patiently for John Pedigo to release the follow-up to 2018's self-titled release. Pedigo, with his Magic Pilsner compadres, have been taking their time on their sophomore release, in part due to Pedigo's "side gig" as a producer extraordinaire for the likes of Joshua Ray Walker and others. And then pandemic.
Without the ability to play live shows in conjunction with the release of a new album, Pedigo – like other artists – has transitioned to playing the singles game, releasing a new single every month.   Three songs into this latest Magic Pilsner adventure and damn if we aren't off to a great start.   
They kicked things off with the veritable summer dance party "I Don't Wanna Be Alone Tonight" before continuing the summer vibe with the laid-back beach sound of "Laguna".   
The October selection – available everywhere Friday and premiering on Twangville today – is "Don't Piss On My Boots (and Tell Me It's Raining)".  The song is a rollicking good time, filled with plenty of country guitar picking and some honky-tonk piano. 
But don't let tongue-in-cheek title fool you – the song has a more serious message.  Says Pedigo about the song: 
In times of uncertainty, certainly our sense of humor can conquer those nefarious ne'er-do-wells that only tell us lies; the ones that canonize hate in the forms of crosses and false sanctimony. Let us not just lift our fists in defiance from the living room couch, but yell from the rooftops across the land to all that defy us: "Now listen you! Don't YOU piss on my boots and tell me it's raining!" 
---
About the author:
Mild-mannered corporate executive by day, excitable Twangville denizen by night.
---