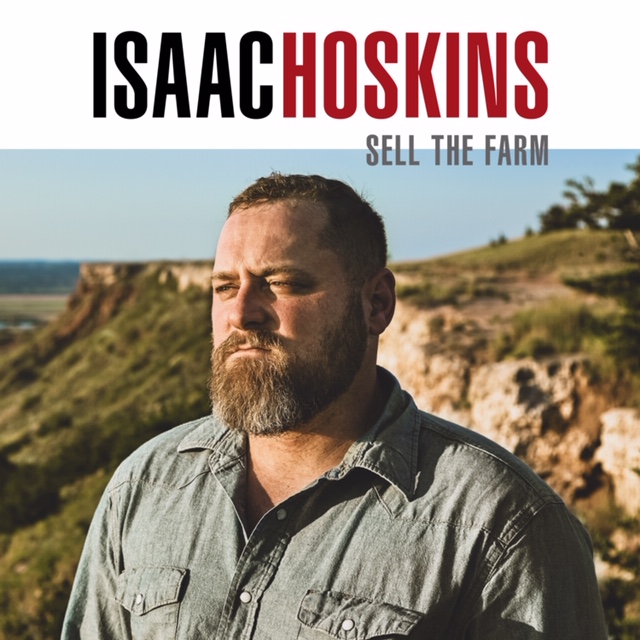 Songs really don't come much better than "It's Alright Just to Be".  The acoustic ballad starts with a random encounter between the singer and a drunk man at a bar. As the man's heartbreaking story emerges, the singer considers the false assumptions he made about the man.  A musical pause transitions the song into a reflection on his own life choices, the consequences and the search for contentment.  It's the kind of track that quietly commands your attention and rewards it with a somber grace.
That combination of humanity and authenticity permeates Sell the Farm by Isaac Hoskins.  "1942" finds Hoskins ruminating on an old photo.  "I found a photograph of two people in love in a creaky old cedar chest," he sings, "taken before the second big war they were in their Sunday best."  He proceeds to juxtapose a failed contemporary relationship with the imagined story of the photographed couple, concluding "They don't make love the way they did in 1942."
Hoskins displays his honky-tonk credentials, again with a rarified authenticity, on songs like the opening 1-2 punch of "One More Drink" and "I Make My Living in a Tavern".  While the song titles illustrate their barroom settings, the lyrics and pedal steel accompaniment portray a singer looking at a life beyond the bottle. For those who think honky-tonks are meant for dancing, Hoskins has you covered there to – "Pickin' 'Em Up & Puttin' 'Em Down" will get even the most reluctant foot a tappin'. 
"Man on a Train" is a splendid blend of country and soul, complete with horns and both a lyrical and musical reference to the late Sam Cooke.  Hoskins' also pays homage to his friend Chip Robinson of Raleigh's legendary The Backsliders with a faithful rendition of that band's classic "Throwin' Rocks at the Moon".
If you're getting the sense that there is something special about Sell the Farm, then you're right.  Twangville is honored to premiere "It's Alright Just to Be".  The album will be generally available tomorrow.  Seek it out – you'll be well rewarded.
---
About the author:
Mild-mannered corporate executive by day, excitable Twangville denizen by night.
---