With the festival season cancelled this year I'm discovering my longing for live music is taking twists and turns in its desire. Recently, no doubt partly due to summer settling in on the central California coast, I was having acute pangs for some hardcore bluegrass. Fortunately, out of the blue the Postal Service delivered the new album from Denver-based Turkeyfoot. It's called Promise Of Tomorrow and it was just what I needed.
The CD starts with Another Painful Lesson Learned, a self-aware summary of a relationship gone bad, "we lit the match, bridges burned, another painful lesson learned." It's right down the center line of traditional bluegrass, as is Girl From Oklahoma and a redo of Tom Waits' Old Shoes. The title track is a bluegrass ballad inspired by mandolin player Jordan Brandenburg's grandparents.
The band stretches out a bit on Things You've Been Chasing, with a little bit of country styling in its examination of the pitfalls of chasing material things. Telluride Waltz has a high lonesome vocal bragging about a pretty girlfriend who was tough as can be, but "she ain't nothing compared to my Crested Beauty." You can practically hear the rapids of a Colorado mountain river in the instrumental, Westwater.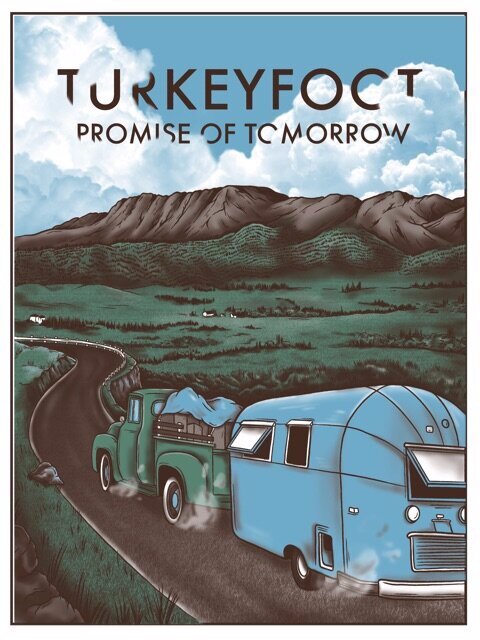 Like the pitcher who paints the corner of the strike zone, Tanglefoot stays in the bluegrass box, but impresses you with their finesse and control. So if you've been jonesing for some serious twang, Promise Of Tomorrow is just what you need with a fix of new bluegrass music.
---
About the author:
I've actually driven from Tehatchapee to Tonopah. And I've seen Dallas from a DC-9 at night.
---