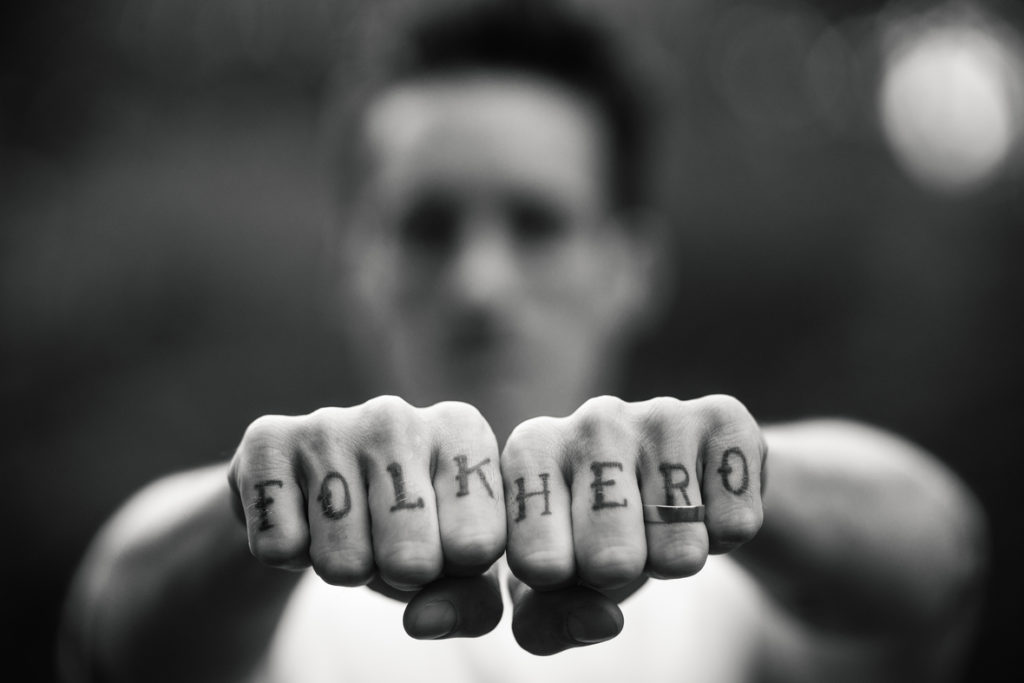 Nashville-based Ben de la Cour may have ventured north to Canada to record the forthcoming Shadow Land, but the album is steeped in the Southern gothic storytelling tradition.
De la Cour's songs are filled with troubled souls, sometimes the result of their environs and other times the consequence of questionable decisions. While the lyrics – and the stories that they tell – are the album's focal point, brooding arrangements and the singer's occasional drawl add to the gothic allure.
Among the album's standouts is the biting social commentary of "In God We Trust… All Others Pay Cash". Nasty electric guitars spit out riffs as de la Cour decries, "They're putting candles on dog-shit and calling it cake, the first shall be first, the last shall be last."
Says de la Cour about the track:
While it may be true that every moment in history appears to be a pivotal one when viewed from a great height, very few of us get to live in such interesting times as these. Are we the fulcrum upon which a brave new world rests? Or is this the final drawn out death rattle of a species who've long since outstayed their welcome, insisting on hanging around trying to keep the party going long after everyone else has left with only a bottle of vodka filled with cigarette butts for company. Who knows. You either keep the faith, or you try to justify whatever it is you're doing in the name of making it through the day. In God We Trust… All Others Pay Cash.
Twangville is honored to premiere "In God We Trust… All Others Pay Cash" from Shadow Land, due out on 15 May.
---
About the author:
Mild-mannered corporate executive by day, excitable Twangville denizen by night.
---