Lots of people have covered the Hank classics.  The Carrie Rodriguez version of I'm So Lonesome I Could Cry, on her latest record Love and Circumstance, ranks right up there with the best of them.  With Carrie on mandolin and Bill Frisell on guitar, there's a richness to the instrumental that complements Carrie's vocals and puts a clear stamp on the song as a new arrangement while maintaining the sadness of the original.  And her version of the Merle Haggard composition I Started Loving You Again, well, Merle, listen and weep.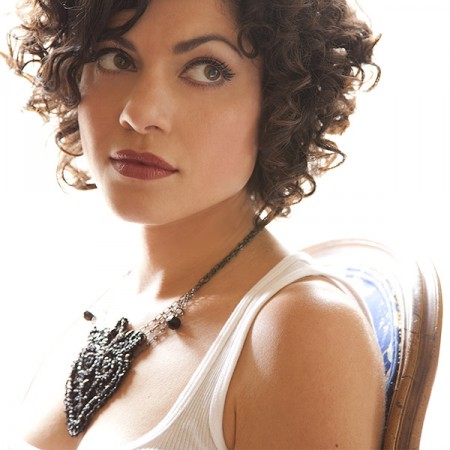 As you might have guessed by now, Love and Circumstance is a covers album.  The record starts off on a high note with her version of the Little Village classic, Big Love.  Along with the M.Ward tune, Eyes On the Prize, these two cuts have the potential for a lot of radio airplay.  If anyone listens to radio anymore….  There are also good versions of Lucinda Williams' Steal Your Love and the Townes Van Zandt classic, Rex's Blues.  Just like her willingness to go out on the road as a fiddle player for Alejandro Escovado after having a couple of successful records on her own, the choice and success of the variety of covers points to Carrie being very much her own compass.
Where this album really hits its stride, though, is in the slower, sadder songs that dominate the selection list.  Take the Richard Thompson piece, Waltzing's For Dreamers, where "waltzing's for dreamers and losers in love".  Listening to the song it just slowly crawls into your soul with a melancholy spirit that takes control.  There's the aforementioned I Started Loving You Again.  And the album finishes with La Punalada Trapera that, even without understanding Spanish, tells a tale of heartbreak so big words can barely convey its dimension.
So the summary is Love and Circumstance has a lot that long time Carrie fans will embrace, and plenty of material to attract new fans to her beautiful voice and musicianship.  But the real reason to get this album is to put it where you can find it next time you're in that funk that demands you put the lights down low, drink whiskey straight from the bottle, and wallow in sadness over some tragedy.
Carrie Performing \"Big Love\"
---
About the author:
I've actually driven from Tehatchapee to Tonopah. And I've seen Dallas from a DC-9 at night.
---